Update
GEORGE NEWS - Rescue and police divers are still searching for the missing Cozette Scheepers (6) along the Southern Cape coastline.
Cozette, her mother Heidi (35) and little brother Hugo (2) went missing on Tuesday evening, 22 October.
Scheepers and her children were last seen on the beach at Herold's Bay. They live in Oubaai.
Scheepers' husband, Ettienne (36), reported his family missing when they didn't come home that evening.
The search for the missing mother and children led police to the Voëlklip area near Herold's Bay. Here Scheepers' VW Caravelle (combi) was found at the bottom of a cliff - the exact spot where Werner Finger (20), Luandro Jansen (21) and MarNic Els (20) went down in a Toyota Hilux bakkie in November 2015.
On Thursday morning, the body of the young Hugo was found floating in the water. The child was still in his car seat.
The vehicle was recovered later that evening.
An intimate candlelight memorial service was held for Hugo at the preschool he attended, Little Farm Preschool, on Friday evening.
On Saturday afternoon, 26 October, the body of a woman was found floating in the water near Herold's Bay after a resident alerted the police.
The body still has to be identified by the family, but police believe that it is the body of missing Heidi Scheepers.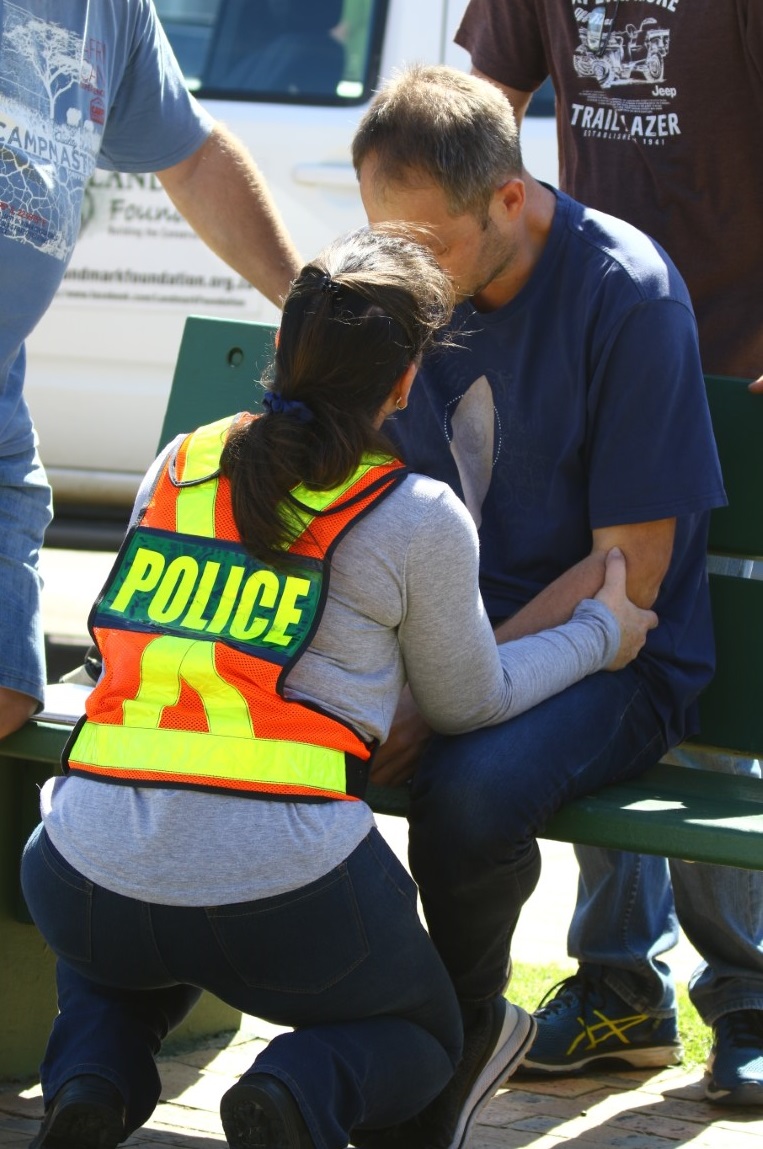 Capt Carmen Elliot comforts Ettienne Scheepers.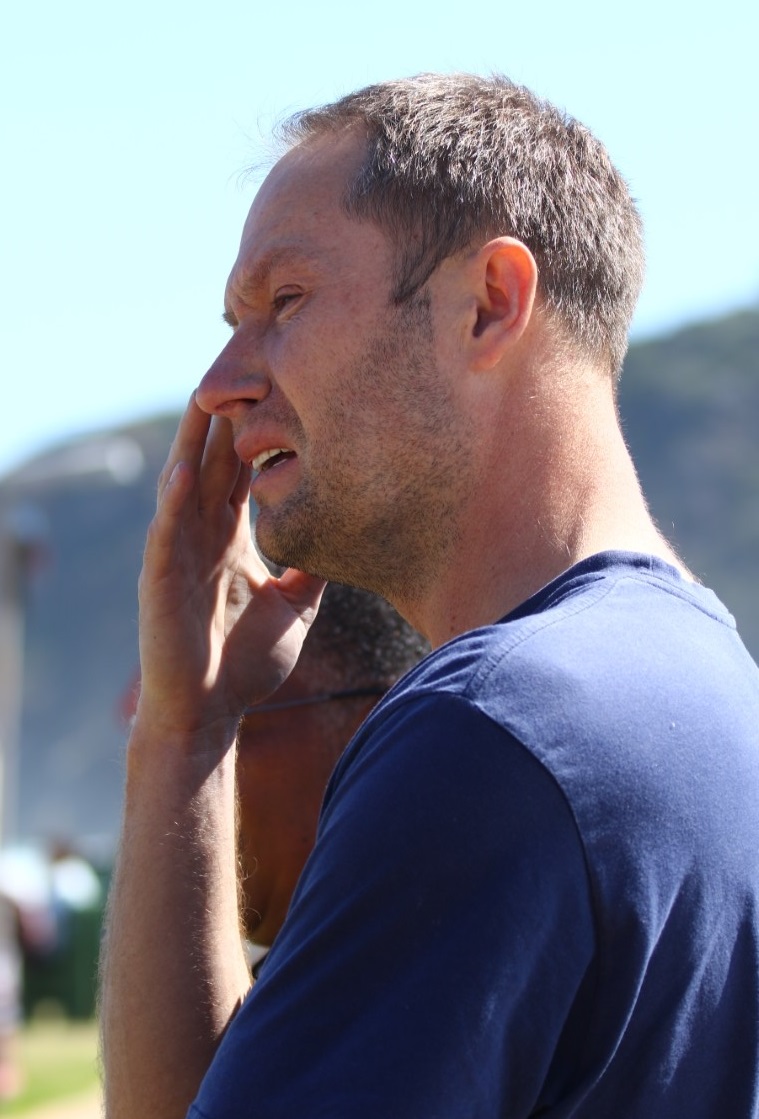 Ettienne Scheepers at the scene on Saturday when the body of a woman was retrieved from the sea at Herold's Bay.
Cozette Scheepers.
Read related articles:
'We bring you the latest Garden Route, Karoo, Hessequa news'