GEORGE NUUS - Gedeeltes van 'n voertuig is vroeër vanmiddag aan die voet van 'n krans by Voëlklip (naby Heroldsbaai) tydens die soektog na Heidi Scheepers (35) en haar twee kinders, opgemerk.

Die maak van die voertuig is nog nie bevestig nie.
Reddingswerkers, duikers en nooddienste is tans op die toneel terwyl hulle toestande hersien. Op die oomblik is toestande nie gunstig, of veilig genoeg, vir polisieduikers of nooddienswerkers om die toneel van nader te ondersoek of onder die water in te gaan nie.
Die pad na Voëlklip is tans gesluit vir verkeer.
Scheepers en haar seun (2) en dogter (6) is gister laas op Heroldsbaai gesien.

Haar man, Ettienne, het die polisie gisteraand in kennis gestel toe hulle nie by die huis opgedaag het nie.

Heidi het 'n maroen broek, donkerblou hemp en bruin sandale aangehad ten tye van haar verdwyning.

Die dogtertjie was geklee in 'n pienk broek en 'n ligkleurige top. Die seuntjie het 'n gryskleurige broek en 'n donkerblou hemp met lang moue, aangehad.
Heidi het in 'n VW Caravelle (combi) met registrasie nommer CAW 66036 gery.
Enigiemand met inligting word gevra om die polisie by 044 803 4400 te kontak.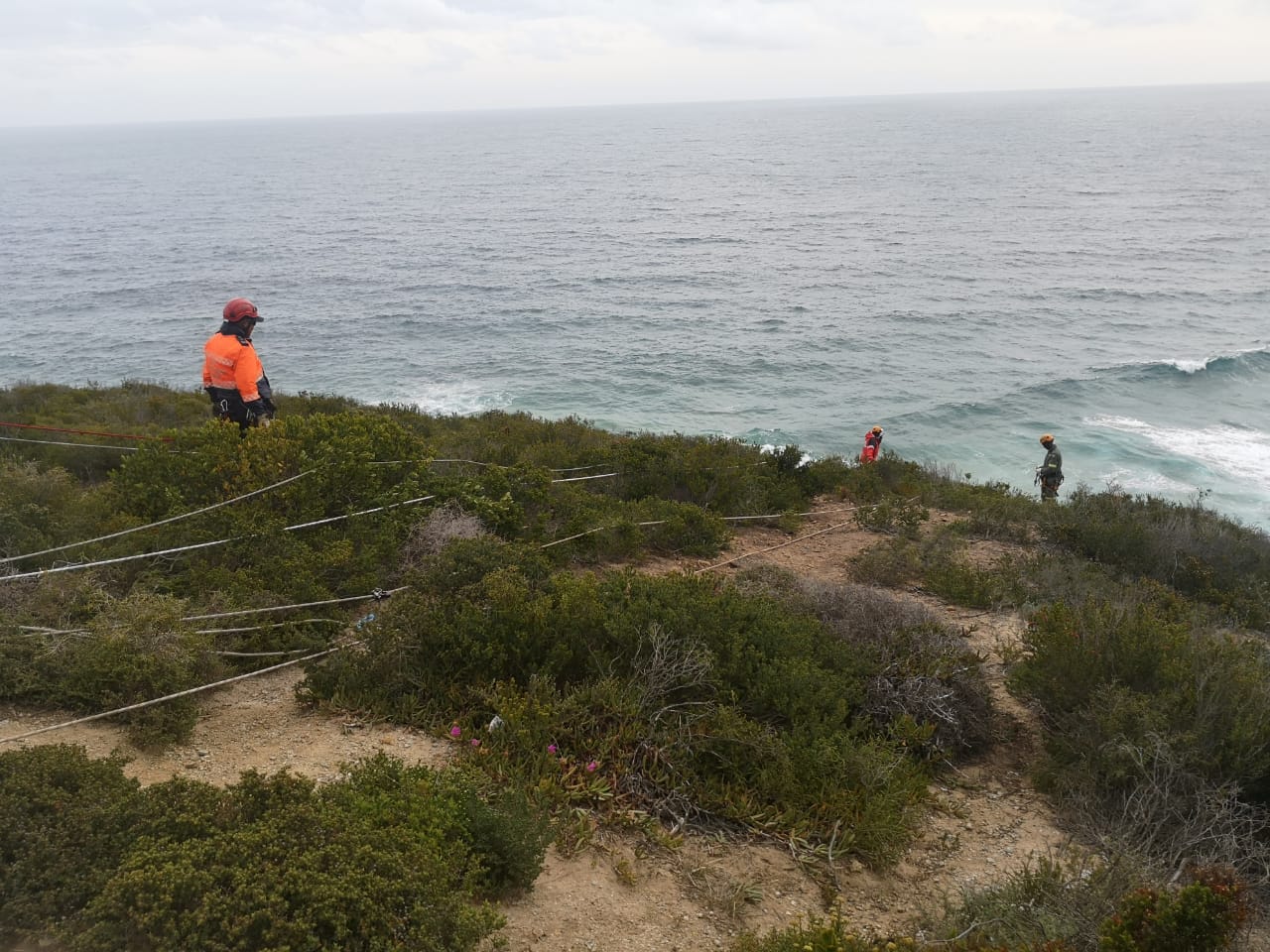 Reddingswerkers by Voëlklip.
Lees vorige artikels:
''Ons bring jou die nuutste George, Tuinroete nuus'