Update Video
GEORGE NEWS AND VIDEO - The new mayor of George is DA Councillor Leon van Wyk. Out of 49 votes casted, those in his favour tallied to 26. The opposition's candidate of choice, Virgill Gericke of the PBI, received 23 votes.
DA Regional Chair Jaco Londt said George has gone through a difficult time. "Huge appreciation to the councillors from across the board who gave Leon their support," said Londt.
"The hard work starts now to fix the brand of George and regain the trust of the citizens.

"Ensuring the municipality gets through this crisis, citizens throughout the greater George get the necessary support, and positioning George as a destination of choice for investors, will require all hands on deck from all parties, role players in civil society and business."
DA Constituency Head of George Geordin Hill-Lewis, said the DA is confident that the election of Mayor Van Wyk is the first important step towards restoring the integrity of the George Council. He said it will bring with it "the DA difference'" that residents expect from the party.

"Leon brings with him the integrity, energy and humility needed for the job. He will take the lead in focusing on attracting investment, growing the local economy, and retaining George's status as one of the best places to live in South Africa. This way, the municipality will be properly resourced to improve basic service delivery to the poor and invest in much needed infrastructure."
This is also an historic election - to our knowledge the first time a Mayor has been elected in a 'virtual' Council meeting.
Video: George Mayor Leon van Wyk gives his first mayoral address:
Votes
It is no secret that both the ANC and DA have approached FF Plus Councillor Gert van Niekerk for his vote - some with a promise of the very position of today's election.
However, it seems the DA had the support of both the ACDP and FF Plus for the election of the mayor.
With four DA councillors short (three vacancies in Wards 8, 14 and 27, plus Vincentius Muller, a correctional services officer who may not currently fulfill his role as full time councillor), the DA filled the former mayor's position of PR councillor temporarily with one of their party officials, Lizelle Pienaar, to reach a head count of 24 councillors.
The break down of the party members for today's meeting are as follows:
DA 24
ANC 17
PBI 2
EFF 1
ICOSA 1
AIC 1
SAC 1
ACDP 1
VF 1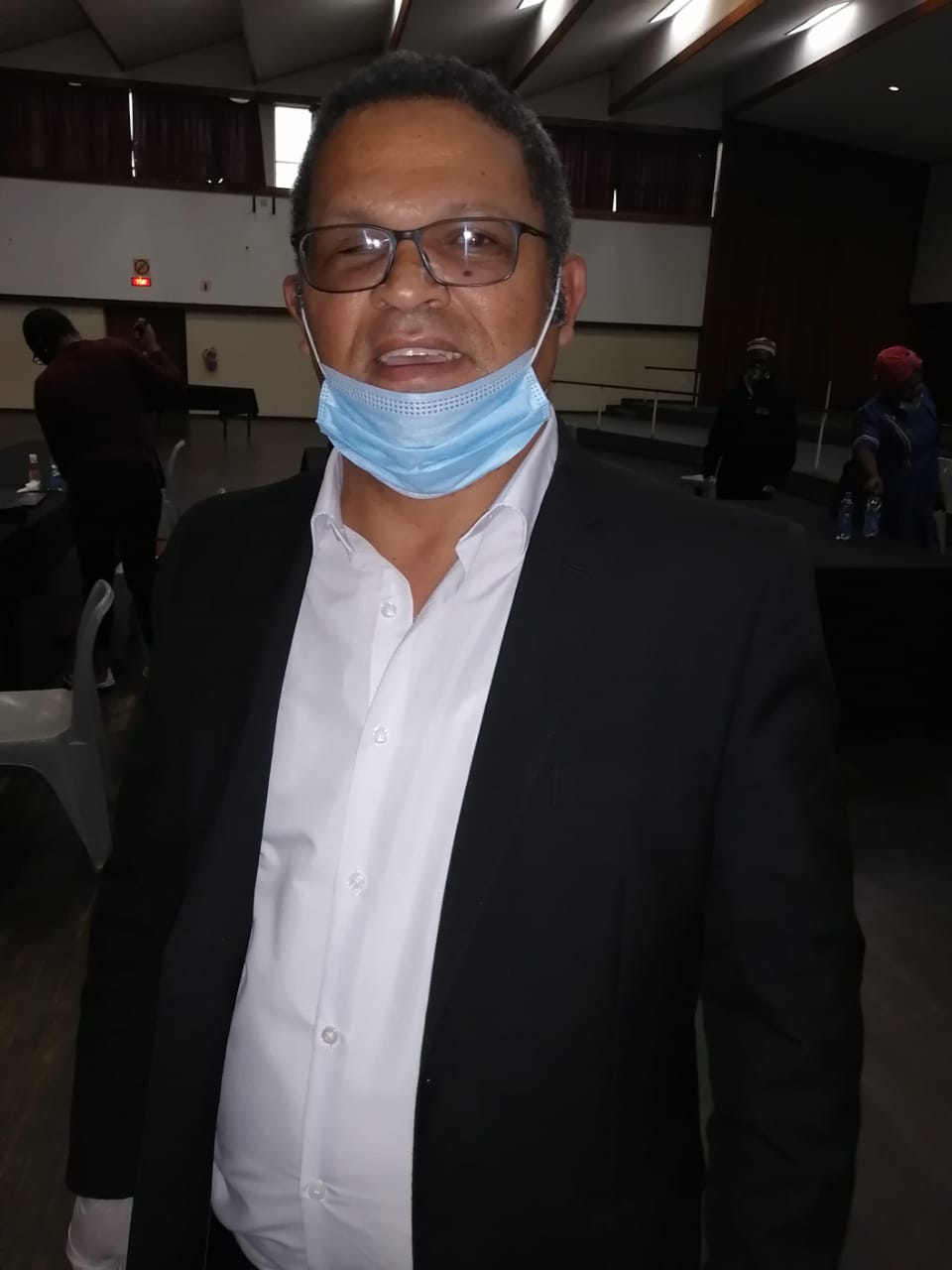 PBI Councillor Virgill Gericke was nominated for the position of mayor, by the opposition parties.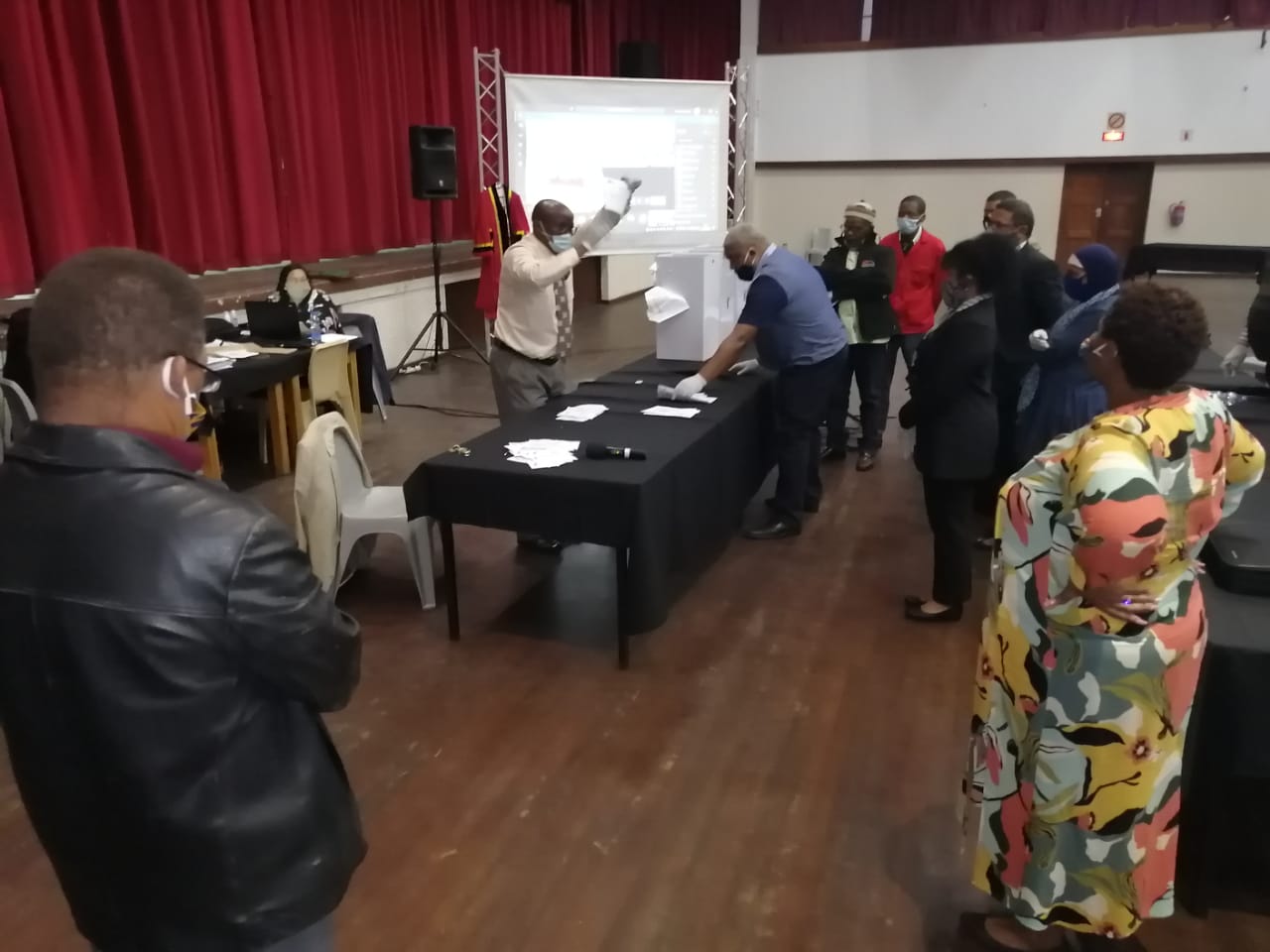 Votes are being tallied at Conville Community Centre.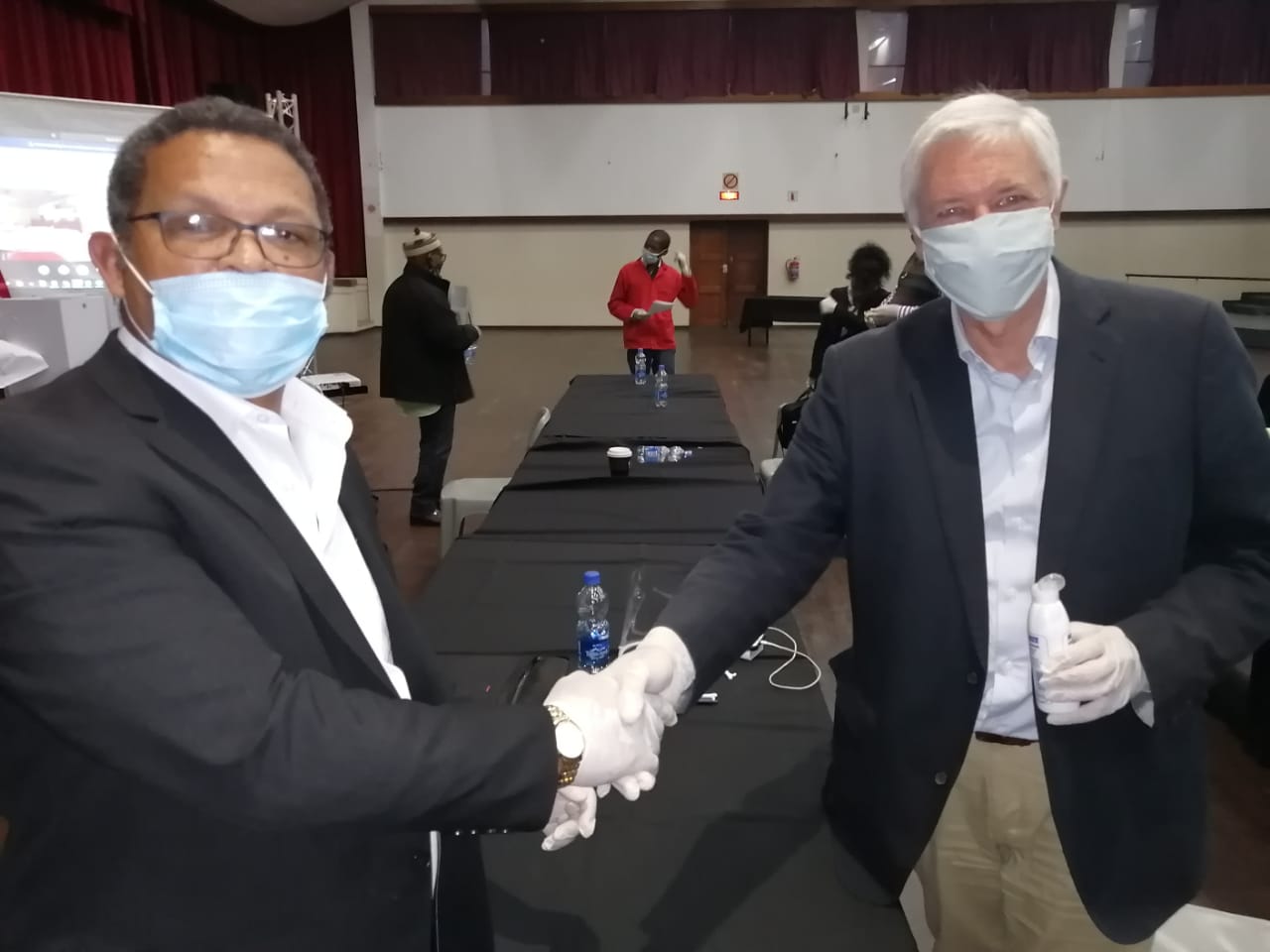 Virgill Gericke congratulate the new mayor Leon van Wyk (right).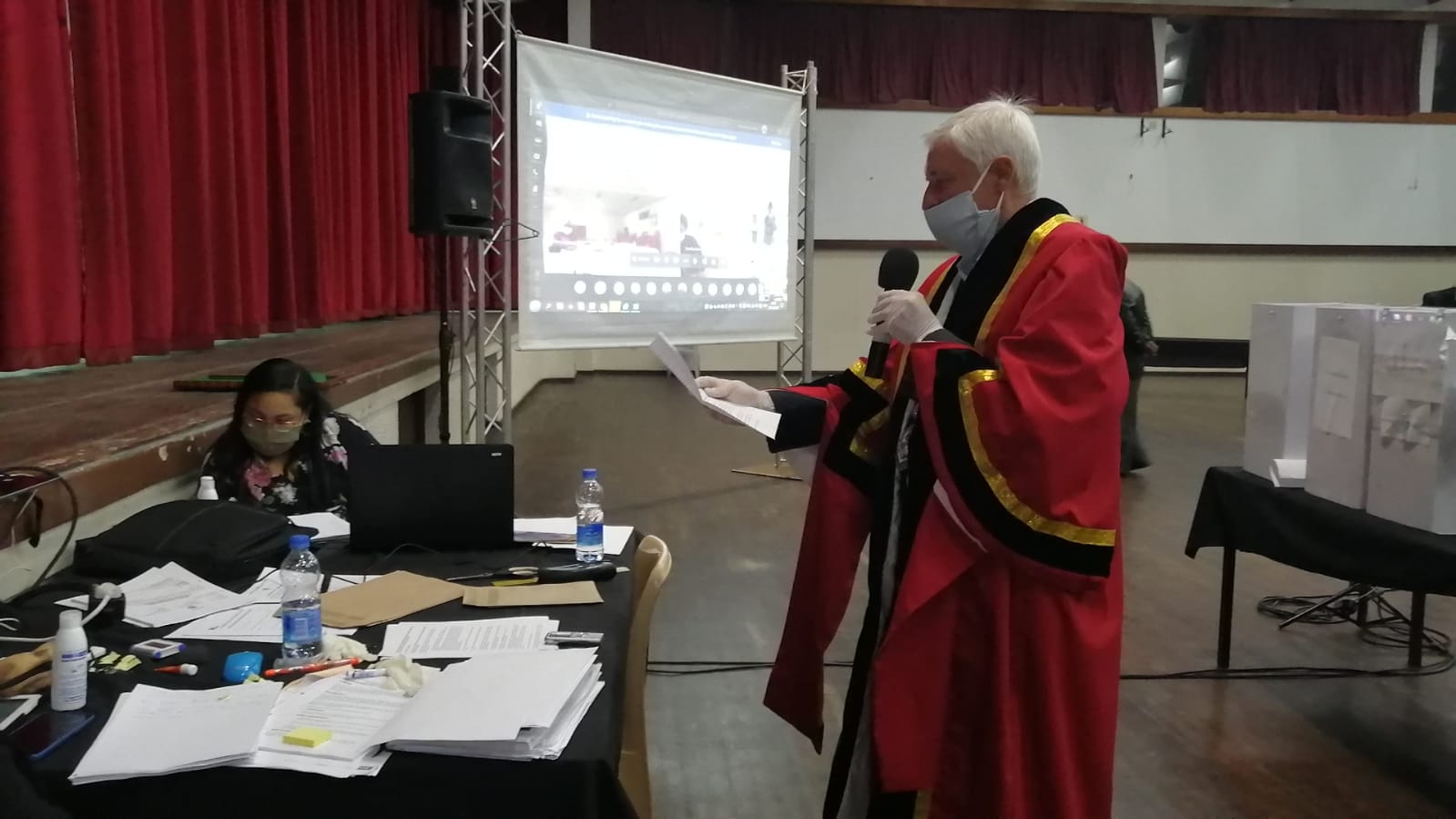 George Mayor Leon van Wyk gives his address.
Previous article: Voting in full swing
'We bring you the latest George, Garden Route news'