Update Video
GEORGE NEWS AND VIDEO - Voting is taking place at this very moment, for the next mayor of George.
After the voting, all the ballots will be transported to the Conville Civic Centre, to be counted.
The Special Council Meeting will continue, and the outcome of the election will be announced shortly thereafter.
ANC Councillor Faith Mdaka gives a small performance with her vote. Video: Michelle Pienaar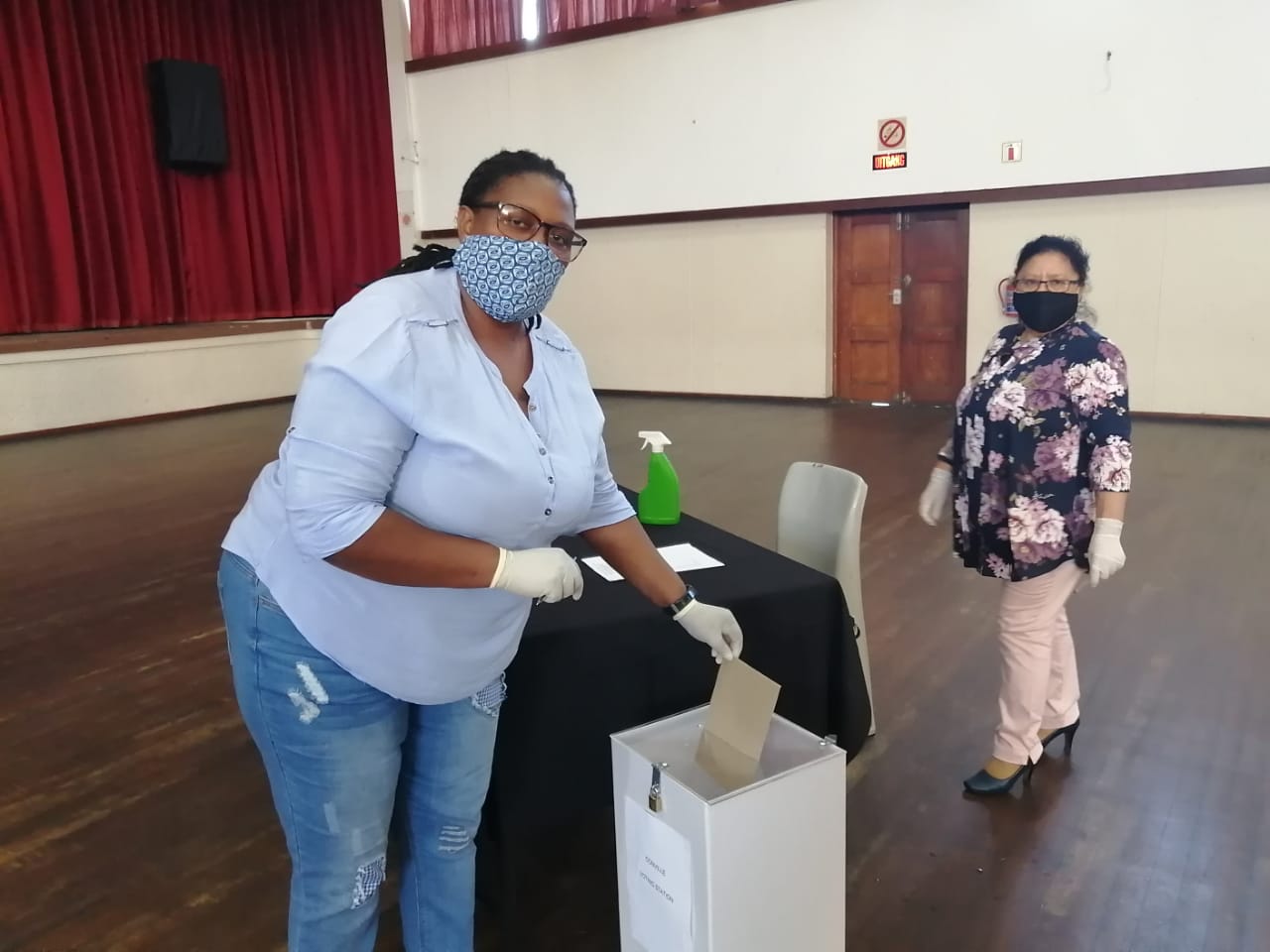 DA Councillor Nonie Mbete casting her vote at Conville Community Centre.
Previous article: Voting for George Mayor to start soon
'We bring you the latest George, Garden Route news'