WESTERN CAPE NEWS - Altogether 1 435 confirmed cases of Covid-19 infection have been recorded in the Western Cape. This is an increase of 121 cases while two more deaths have been recorded.
The Western Cape has recorded two new deaths- a woman, aged 51 and a man, aged 30, both with comorbidities. We send our condolences to their loved ones during this difficult time.
In the last 24 hours, a further 1550 tests have been conducted in the Western Cape.
This testing is based on our active case finding approach, where we purposely follow the "bush fires" – the pockets of infections within communities, to ensure that every person who has been infected by Covid-19 is identified as quickly as possible. The screening identifies those who are symptomatic, and these residents are referred for testing.
Identifying every person infected by Covid-19, allows us to isolate patients, trace their contacts, and provide healthcare services where needed. International experience has shown us that this approach, combined with good hygiene measures and lockdown regulations are key in stopping the spread.
We are ramping up our rigorous screening and testing, in line with this approach and in accordance with international best practice.
It remains important to remember that the lockdown has not stopped Covid-19, and the peak is still to come with many people being infected by the virus. The situation is going to get more difficult, and it is up to all of us to ensure we flatten the curve and prevent our health system from being overwhelmed. This will help save many lives.

Sub Districts Cape Town Metro
Sub Districts Non-Metro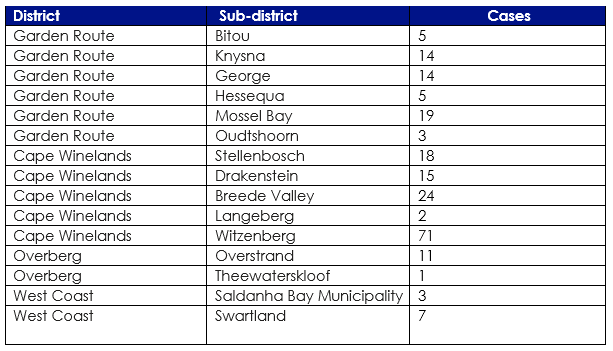 Unallocated: 25
Level four lockdown:
Earlier today, national government made further announcements regarding level four restrictions which will come into effect on Friday, 1 May. Under these restrictions, certain sectors of our economy will be opened up.
A night-time curfew has also been introduced between 8pm and 5am and cloth masks have been made mandatory for anyone leaving their homes. Residents are urged to abide by these new regulations which will allow us to limit the spread of the virus, while still allowing some activity to take place.
We welcome the announcement that cloth masks will be made mandatory for those who go out in public. I had made this request to the President during the last PCC meeting, and I am glad that this recommendation has been taken up. Wearing a cloth mask properly, and always following the golden rules of good hygiene when doing so, can help limit the spread of the virus.
We are also pleased that limited production and the sale of stationery, educational books and personal IT equipment such as computers and cell phones is now allowed, as these will allow for education, learning and home businesses to continue.
I am equally happy that children's and winter clothing will be allowed for sale under level 4, but re-iterate the call that people should visit shops as infrequently as possible in order to reduce the risk of infection.
Agriculture is a major contributor to the provincial economy so we welcome the further opening up of agricultural exports, as well as essential fishing operations and flower growers.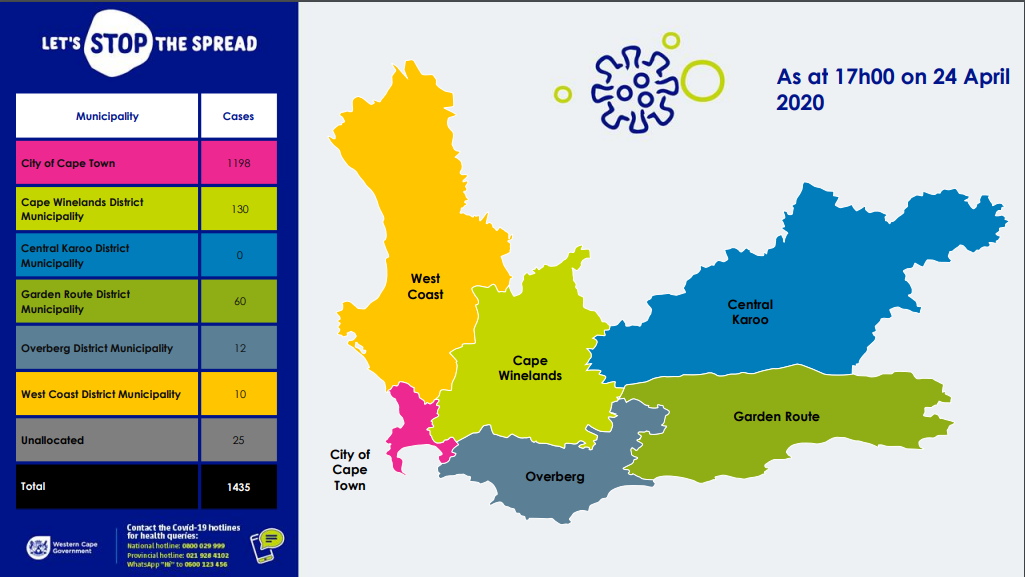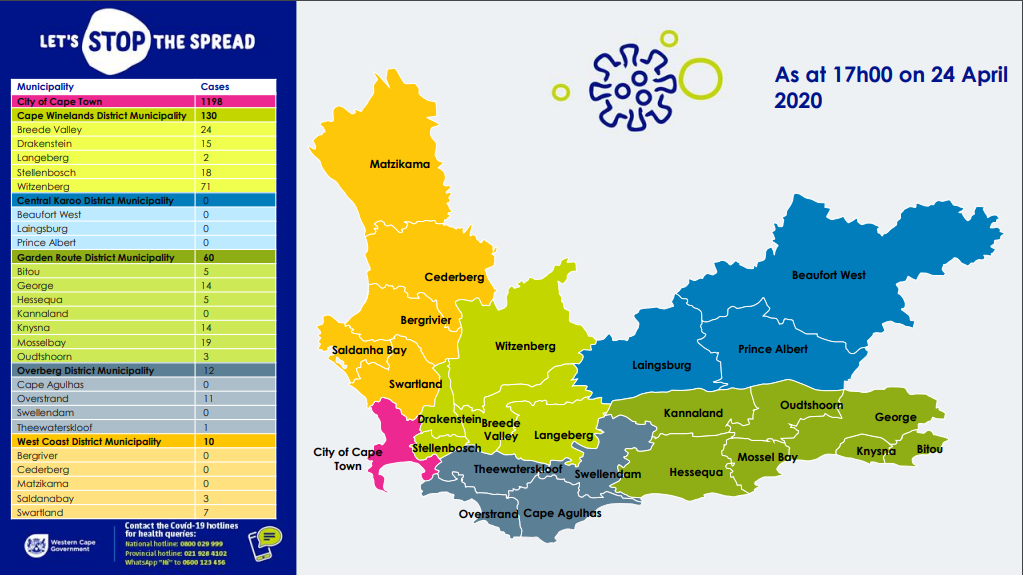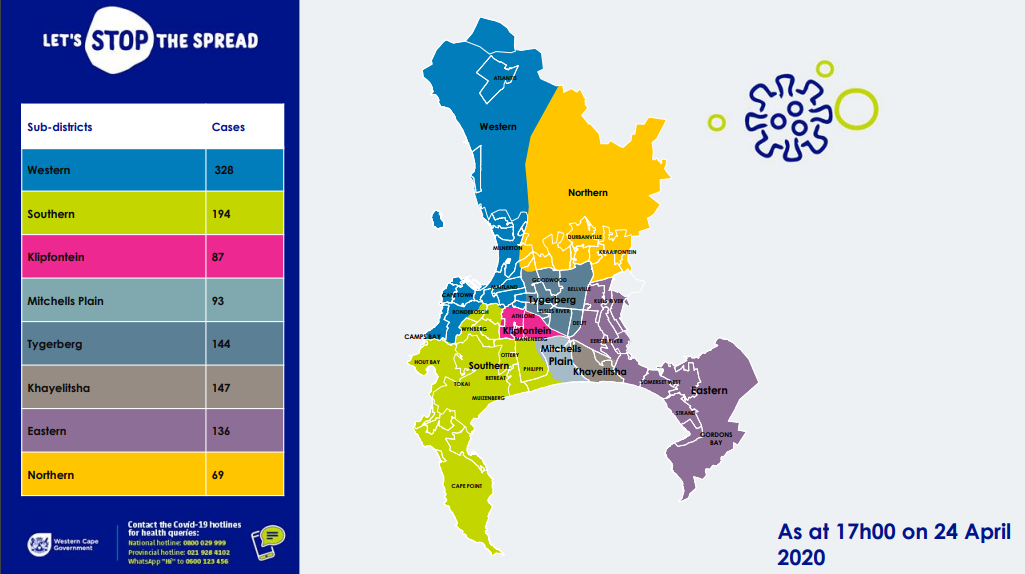 Greater responsibility on us all:
These new regulations place a lot of responsibility on employers and individuals. Businesses who intend to open from 1 May must ensure that when they do begin operating, they have all of the correct protocols in place- including heightened hygiene measures, and social distancing protocols to allow their staff to work safely.
As individuals, we all need to abide by these new regulations and adapt to this "new normal". I know it is very difficult, and we all desperately want to see our friends and loved ones again. We have done so much already, and we must continue with our hard work going forward. I know, if we strengthen our resolve now to defeat this virus, we can stop the spread. We can do this.
And, we must not forget what we have learnt already: Hand washing regularly with soap, coughing and sneezing into a tissue or into the crook of the arm, keeping physical distance and wearing a cloth mask can all help to slow the rate of infection and to stop the spread.
'We bring you the latest Garden Route, Hessequa, Karoo news'