GEORGE NEWS - The Western Cape Minister of Human Settlement Tertuis Simmers officially launched the Metro Ground housing project this morning.
The R30,8-million project, which is expected to be finished by June 2020 and will have over 600 beneficiaries, is underway.
The construction of this project is currently taking place along the PW Botha Boulevard near George Industria.
The beneficiaries of this project will be people from Lawaaikamp (20), Parkdene (70), Protea Park (30), Rosemoor (60), Borcherds (80) and Conville (7).
Launching the project Simmers said people with disabilities, the elderly and single headed households will be prioritised.
"We will also prioritise backyard dwellers and those who have been on the waiting list for a very long time," said Simmers.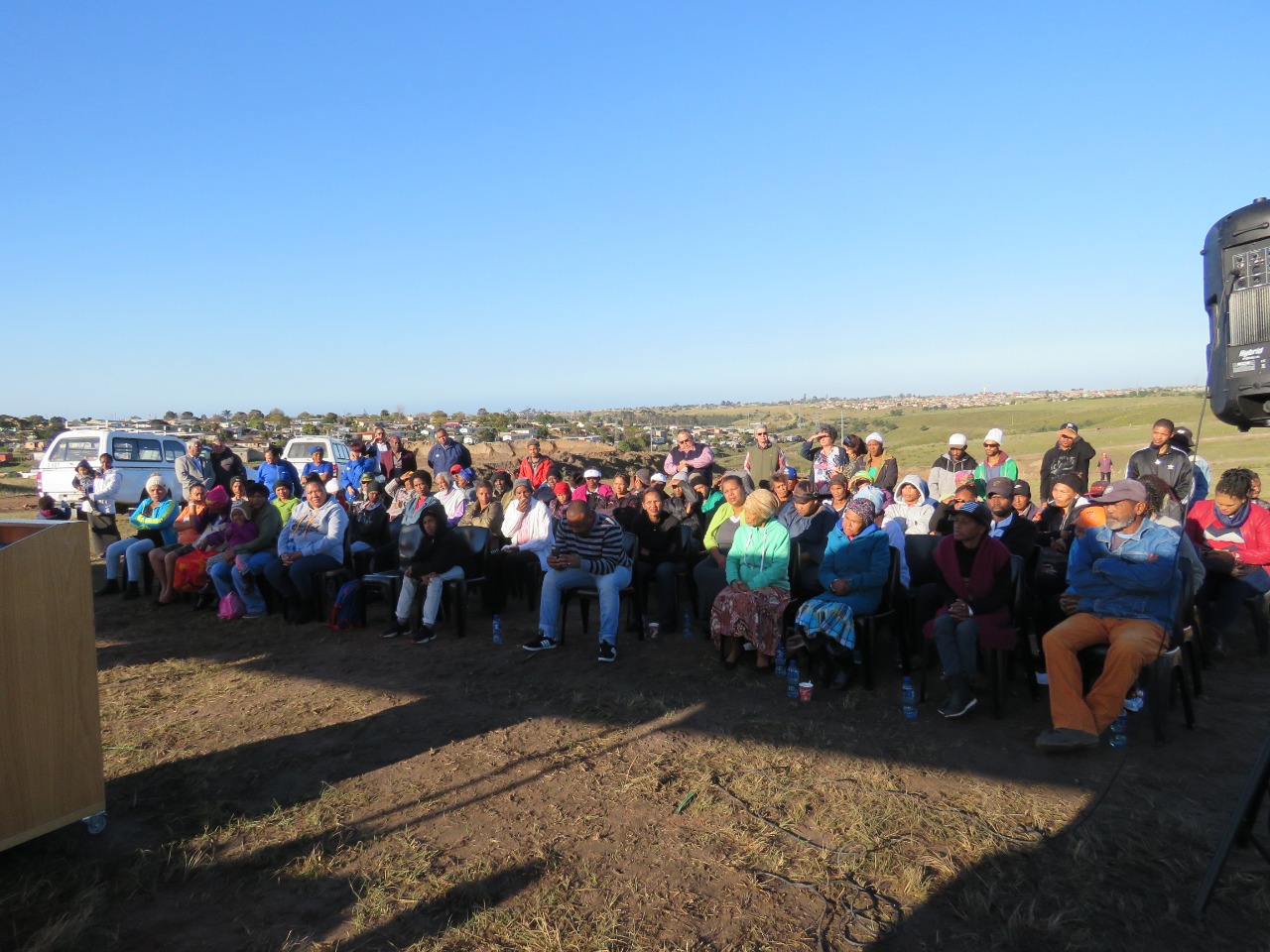 Community members attending the launch of the Metro Ground housing project.
'We bring you the latest George, Garden Route news'