GEORGE NEWS - Garden Route SPCA (GRSPCA) workers were called out to a muddy scene on Tuesday morning just before 08:00.
"A member of the public phoned and told us about a cow stuck in a pool of mud in Andersonville, Pacaltsdorp. Field inspector Vanessa Lucas and myself went out to asses the situation and found the cow stuck in a pool of mud in Valk Crescent," said GRSPCA inspector, André Baartman.
Baartman said they phoned for backup and with the help of some of their other inspectors and kennel workers, managed to free the cow just after 10:00.
"She was very tired, but she was unharmed and very relieved to be out," he said.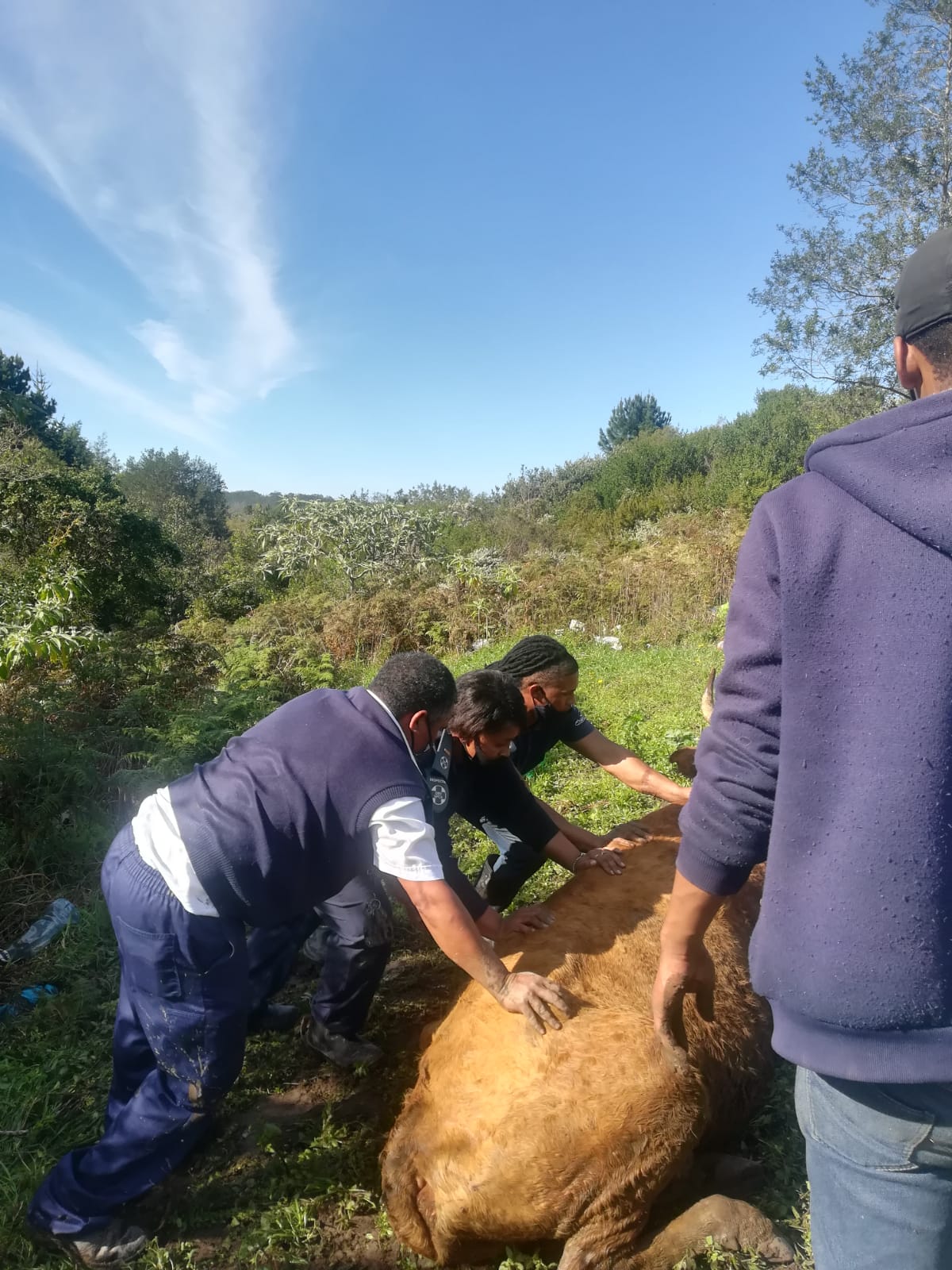 The poor animal was extremely tired and needed assistance getting up.
'We bring you the latest George, Garden Route news'