Update Warning: Graphic content
GEORGE NEWS - WARNING: THIS ARTICLE CONTAINS GRAPHIC CONTENT.
In a shocking turn of events, a dog was necklaced in Nelson Mandela Boulevard just 100 meters from the Thembalethu Police station – the most horrific incident of violence since the riots erupted yesterday afternoon.
The perpetrator/s placed a tyre around the dog's body and set the tyre alight, leaving the dog (if it was alive at the time) to die a horrific death.
George Herald journalist Zolani Sinxo discovered the dog at about 12:00 today. "The tyre had melted into the skin of the dog. It is horrific. I hope that witnesses will come forward so that these people can be punished," said Sinxo.
When Sinxo arrived on the scene the rubber and the dog's body were already cold, indicating that the gruesome attack took place at least three to four hours prior to his discovery.
This is the second dog to die since the riots started as another dog was run over early this morning.
Sinxo reports that spiralling smoke is evidence of various fires still burning in Thembalethu. "At about 12:20 extra police were sent in. The entrance to Thembalethu is still closed. I think it's very difficult for the police to contain the violence and to arrest people as the rioters are constantly regrouping and creating new hot spots."
GRAPHIC IMAGES BELOW.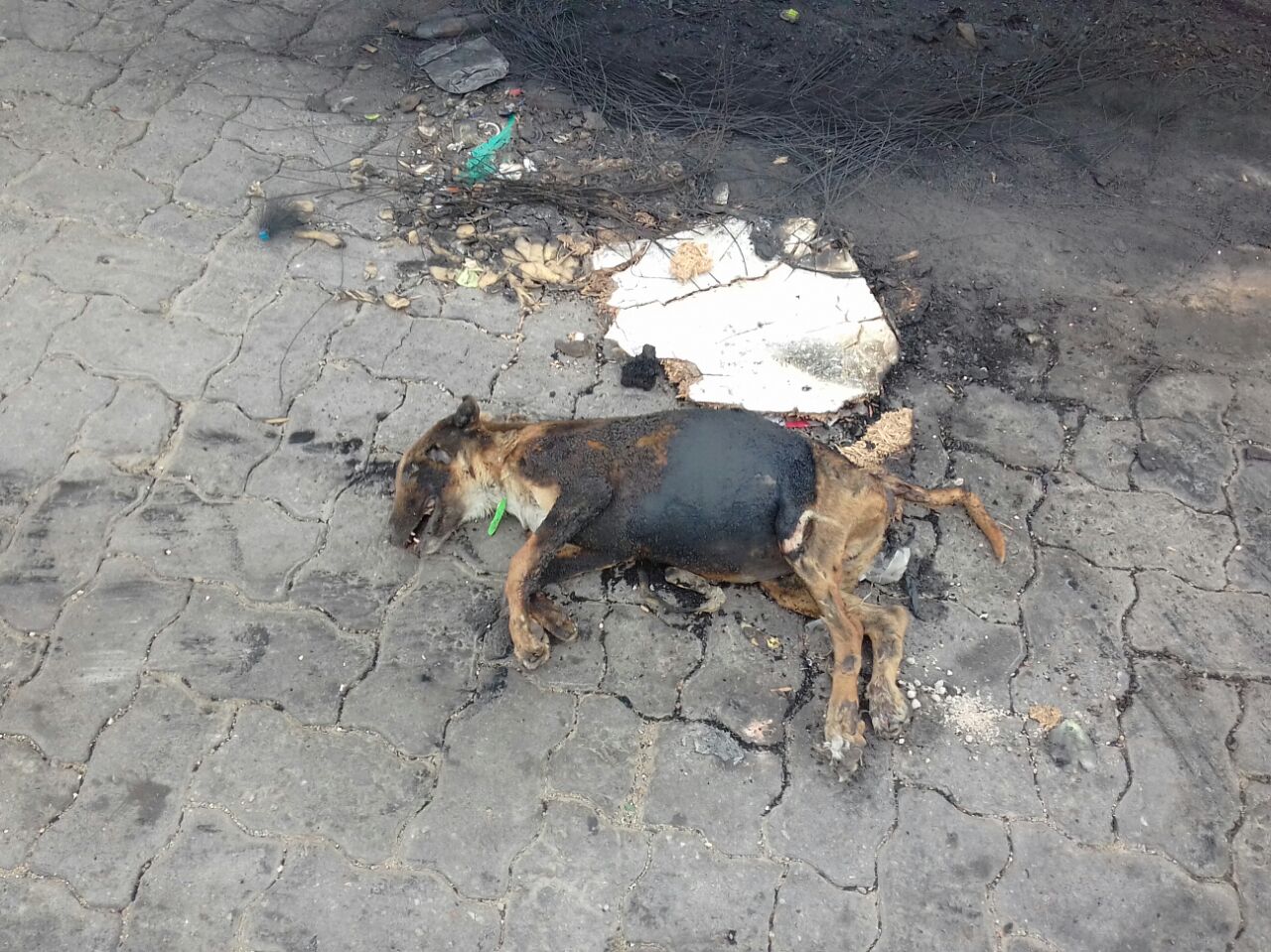 A dog was necklaced in Nelson Mandela Boulevard.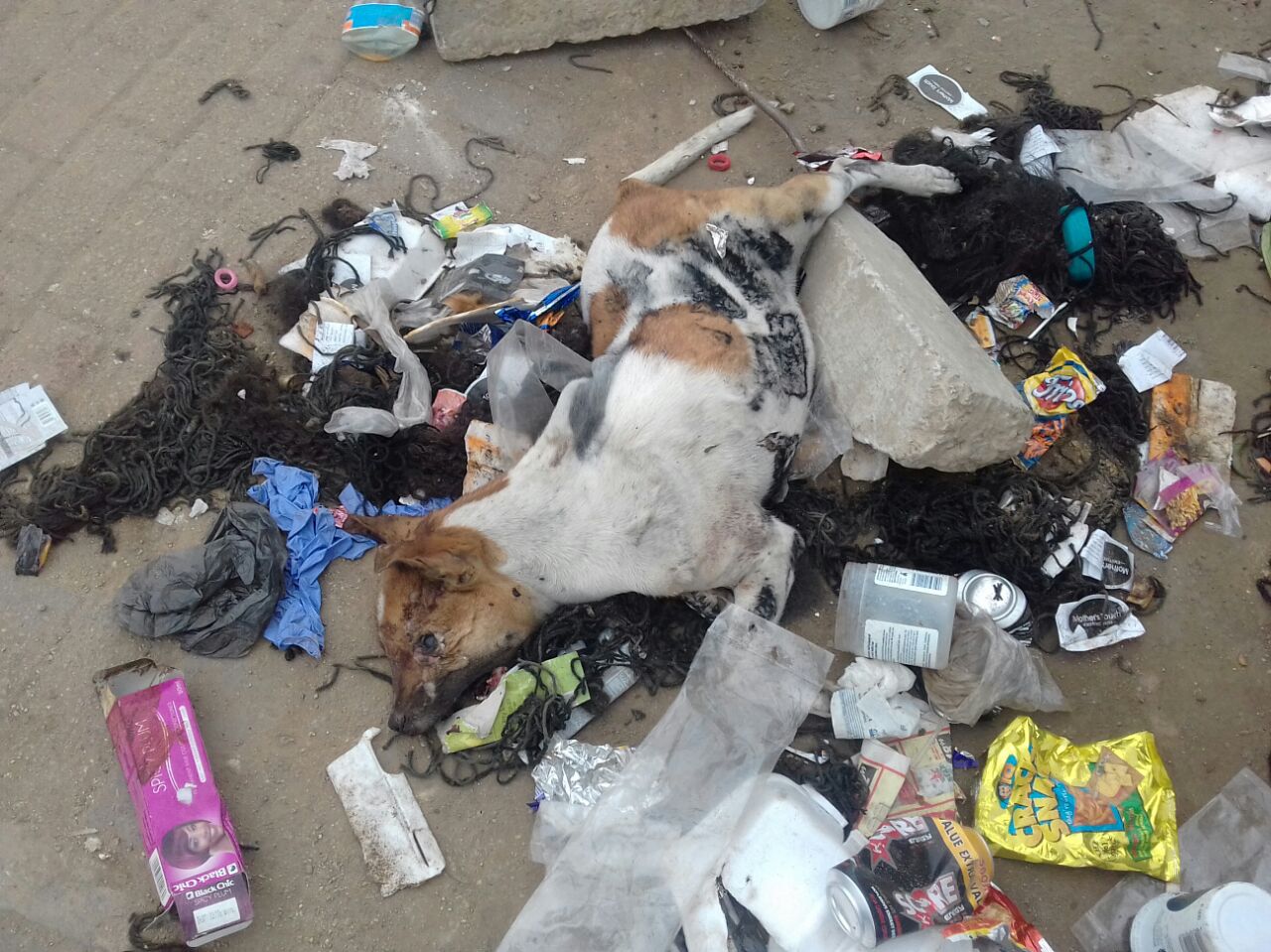 This dog was run over by a car.
Read previous articles:
• Situation in Thembalethu remains tense
• Latest update: N2 reopened
• 4 arrested as violence continues
• Protest action: N2 remains closed
ARTICLE: ILSE SCHOONRAAD, EDITOR-AT-LARGE
'We bring you the latest George, Garden Route news'