Update
GEORGE NEWS - A cellphone and a charger were found in the possession of female murder suspect Siphosihle Pamba during an unannounced search of her cell at Oudtshoorn Correctional Services on Wednesday 13 March.
Pamba is one of three accused currently in custody for the murder of Thembalethu sweetheart Hlompho Mohapi in July 2018.
Upon enquiry Johan Pienaar, communications officer for the Department of Correctional Services (DCS) in the Southern Cape, confirmed that a cellphone and a charger were found and confiscated from the cell Pamba was detained in.
"A case of illegal possession of a cellphone has been opened with the police. DCS will also perform an internal investigation to find out how the phone ended up in Pamba's cell," he said.
"The phone has since been handed over to the investigating officer, who has sent it away for analysis," said Pienaar.
By the time of going to print it could not be determined who she was contacting or intended to make contact with. "This will be determined once the phone has been analysed by the experts," said Pienaar.
At the end of July last year a cellphone was also confiscated from the prison cell of Pamba's fiancé and co-accused, Melisizwe Monqo, who is in custody in George.
Hlompho Mohapi's body was found next to the gravel road that leads to Voëlklip in Herold's Bay on 5 July 2018. Pamba, Monqo and another suspect, Phumlani Qusheka, were arrested shortly afterwards. They will appear in the George Magistrate's Court again on 2 April.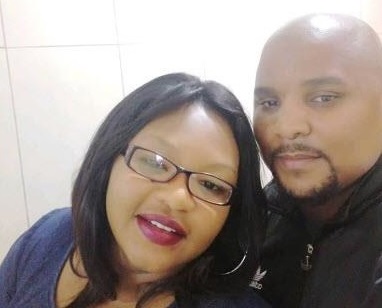 Siphosihle Pamba (left) and Melisizwe Monqo are both still in custody after the murder of Hlompho Mohapi in July 2018. They and co-accused Phumlani Qusheka were denied bail in August last year. A cellphone and charger were recently found in Pamba's prison cell at the women's prison in Oudtshoorn.
Read previous articles:
'We bring you the latest George, Garden Route news'