Gallery Update Video
GEORGE NEWS & VIDEO - The Western Cape Disaster Management Centre has been activated in a limited capacity due to the ongoing active fires in the Outeniqua Mountain, George.
Actions taken for today
A total of 9km of backburns are currently being put in place with approximately 5km already completed and a further backburn to be actioned tonight along the top of the Witfontein Plantation in order to protect vulnerable neighbourhoods.
The wind direction is expected to remain Southerly tonight which is to the advantage of the firefighting teams and which will push the smoke and the flames up against the mountain.
Click here for a photo gallery.
Resources have been allocated and ground teams are in place to monitor and are actively working on suppressing fire lines.
All donations towards the firefighting efforts must please be delivered to the George Fire Brigade at Mitchell Street, behind Outeniqua Primary School.
Thank you for all the donations so far. We are in need of the following:
smaller bottles of water (not 5L) for the firefighters
Juices / Energades
Lip Ice Vaseline
Wet Wipes
Rehydrate
Chocolates / Energy bars / Bar Ones
Resources currently deployed:
Garden Route District Municipality
George Municipality
Mossel Bay Municipality
CapeNature
Cape Pine
MTO Forestry
Farmers and landowners
WoF Aerial Firefighting (2 Bombers, 2 Helicopters)
WoF Teams (210 members approximately) + 5 teams from WoF Free State expected
South Cape Fire Protection Association
Volunteer groups - Enviro WIldfire Services
Watch a video below: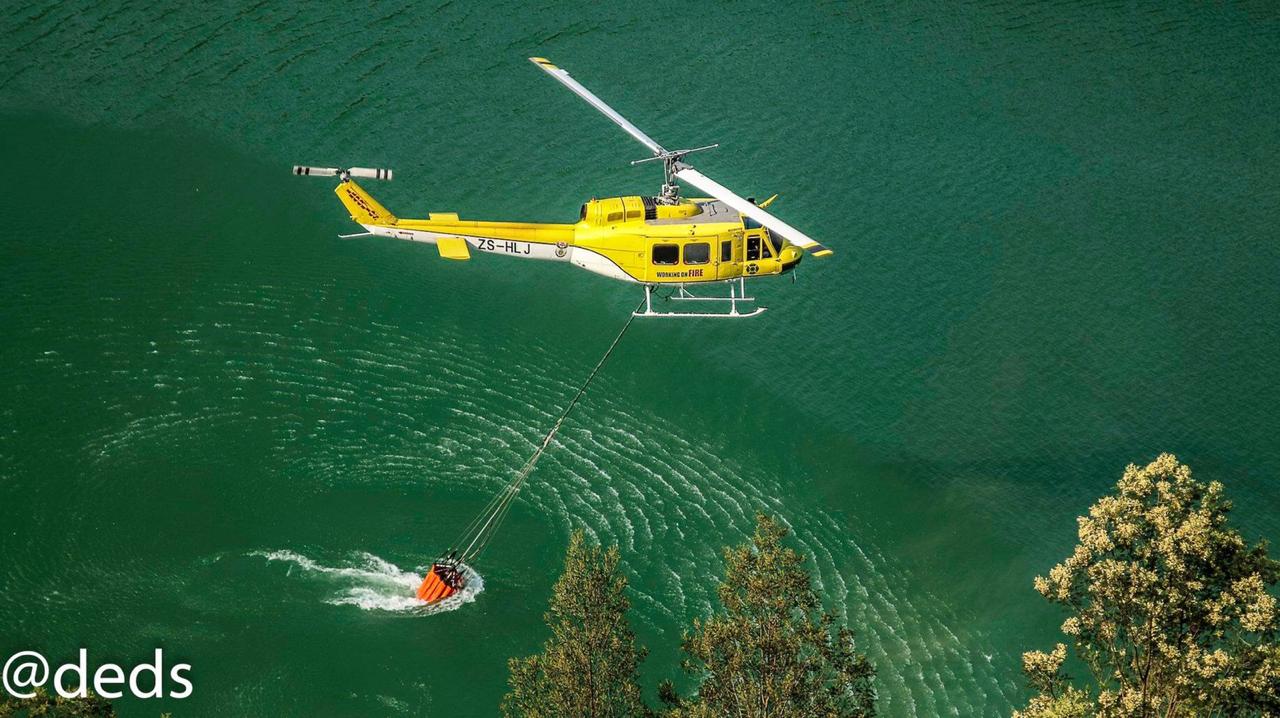 Foto: Deidré Cloete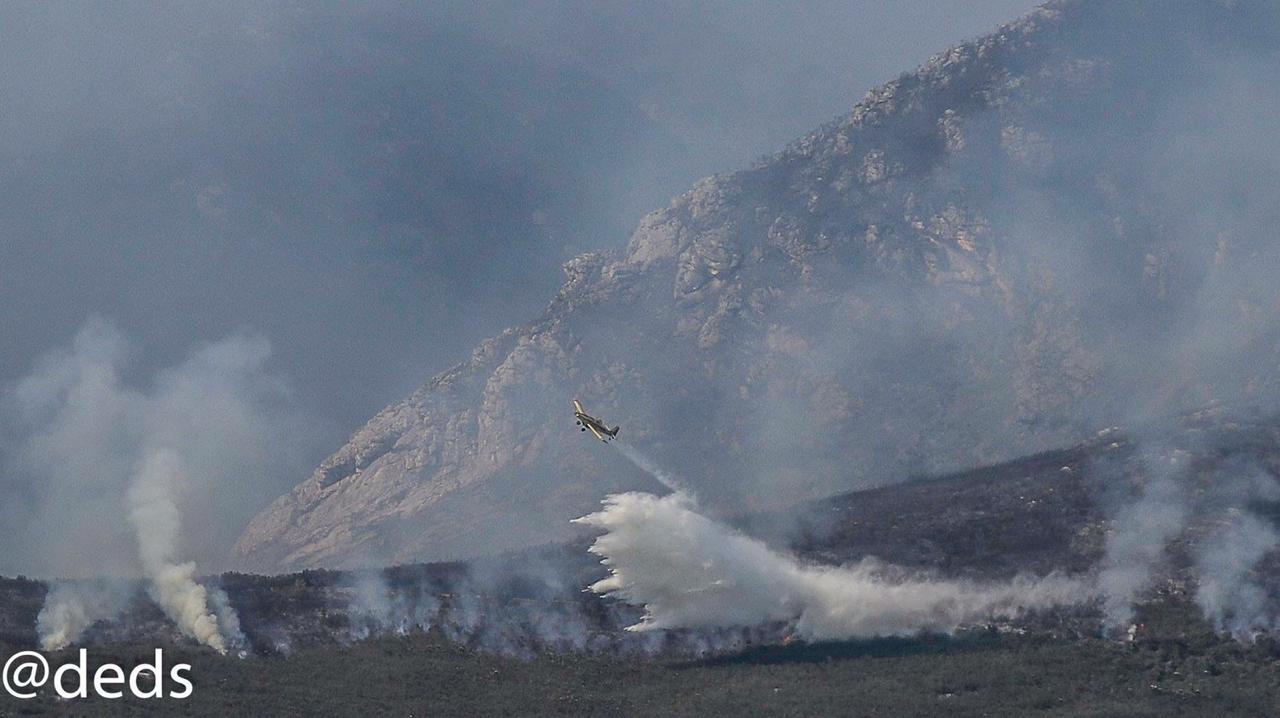 Foto: Deidré Cloete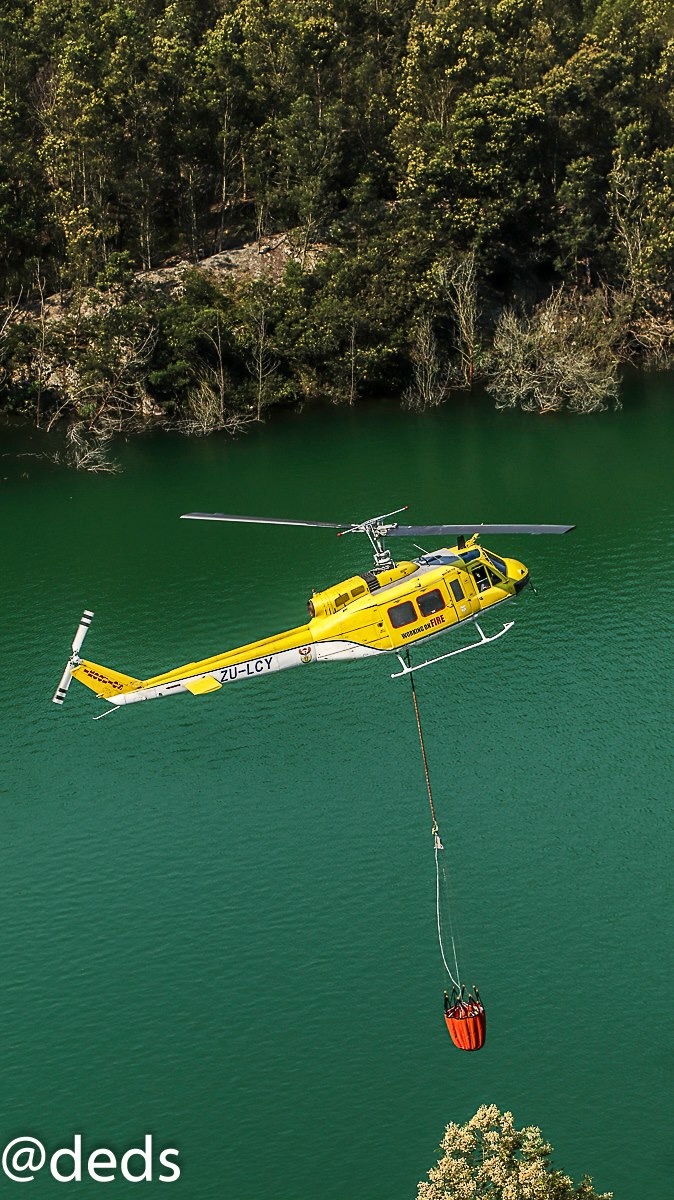 Foto: Deidré Cloete
Read previous articles:
'We bring you the latest George, Garden Route news'