Update
GEORGE NEWS - The Herold Veldfire remains active within a wide area in the Outeniqua Mountains between Waboomskraal and Tierkop.
The fire is being closely monitored by roleplayers with preventative measures and contingency plans being put in place where required.
The Montagu Pass remains closed to vehicles. The Outeniqua Pass is open to motorists. Motorists are requested to exercise caution and reduce speed in the Outeniqua Pass to assist with safety of firefighting teams working in the area.
Motorists are requested not to stop along the pass to try and view the fire.
CapeNature has closed all hiking trails and the public is strongly requested to refrain from walking in and around George Mountains over the next few days.
Working on Fire currently has 4 teams (48) people in the field with a further 92 officials due to arrive. CapeNature, Cape Pine, Garden Route District Municipality and George Municipality have a total of 45 firefighters in the field. Aerial resources available include two fixed wing bombers, a helicopter and a spotter plane.
George Municipality on behalf of all partners involved would like to thank the public who have so kindly delivered beverages and food to the George Fire Brigade. All items are being distributed to the teams actively involved.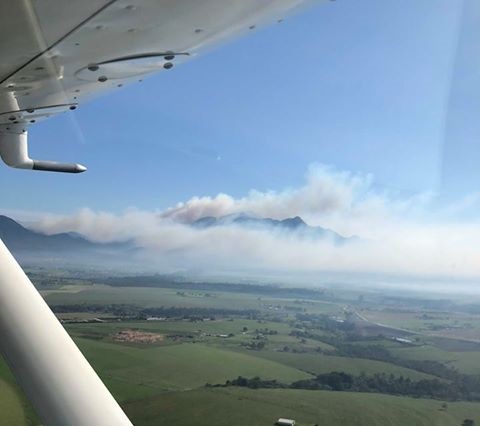 Photo: Michelle de Bruin
Partners:
CapeNature
George Municipality
Garden Route District Municipality
Working on Fire
Cape Pine
South Cape Fire Protection Agency
Farmers and Landowners
Read previous articles:
'We bring you the latest George, Garden Route news'