Update
GEORGE NUUS - Hy is my oudste kleinkind en my alles. Só sê Henrietta October, ouma van die vermiste Jayden Gaai (14) wat op Dinsdagmiddag, 30 Maart, in die Gwaiingriviermond onder die water verdwyn het.
"Jayden, sy ma en sy drie jonger boeties bly by my en ek het hom help grootmaak. Dit gaan maar sleg met sy ma in hierdie stadium. Sy probeer sterk wees, maar dis baie moeilik," sê October.
Gaai, van New Dawnpark, het saam met 'n paar van sy vriende by die riviermond gaan swem toe hy deur die stroom meegesleur is. Hy is nie weer daarna gesien nie.
Volgens sy ouma was Gaai 'n baie stil, liefdevolle en nederige kind. "Ek kon altyd op hom vertrou om takies rondom die huis te doen of om my te help as ek hom iewers heen wou stuur. Hy was altyd gewillig."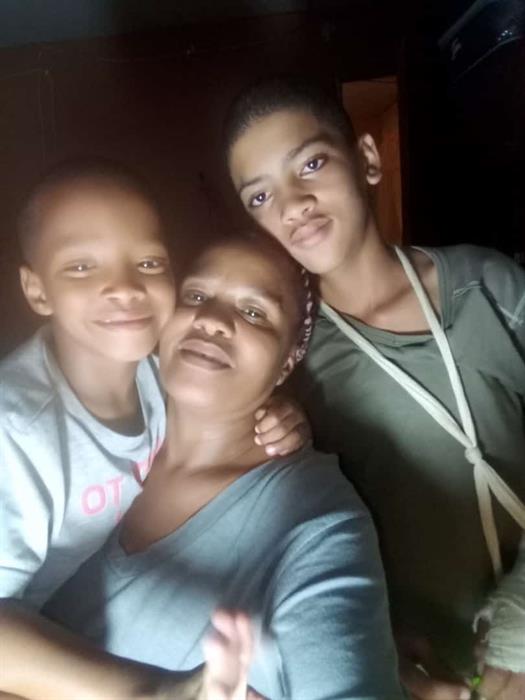 Jayden Gaai (regs) saam met sy ouma, Henrietta October en sy nefie Henzil Gaai.
Suid-Kaapse polisiewoordvoerder, kapt. Malcolm Pojie, het vandeesweek bevestig dat die soektog na Gaai voorlopig afgelas is.
"Ons doen egter steeds 'n beroep op die publiek en verál die hengelaars om ons asseblief in kennis te stel indien hulle op iets sou afkom," sê Pojie. In tussen word daar sporadies op land na hom gesoek deur die honde-eenheid en ander lede van Pacaltsdorp-polisiestasie.
Lede van die Wilderness-NSRI, Metro-reddingsdiens, plaaslike brandweer, polisie, asook 'n plaaslike hommeltuigvlieënier het kort na Gaai se verdwyning na hom begin soek.
The search for Jayden Gaai (14), who went missing in the water at the Gwaiing River Mouth on 30 March has been called off for now. According to Southern Cape Police Spokesperson, Capt Malcolm Pojie, they will continue searching sporadically on land with the assistance of the K9 unit. It is believed that Gaai and some of his friends went swimming at the mouth when he was knocked over by a wave at approximately 12:40 after which he disappeared under the water.
Vorige artikels:
'Ons bring jou die nuutste George, Tuinroete nuus'