Update
GEORGE NUUS - Die soektog na die jong seun, Jayden Gaai (16), wat Dinsdagmiddag 30 Maart by die Gwaiingriviermond in die water vermis geraak het, is Woensdagoggend voortgesit.
Lede van die Wilderness-NSRI, Metro-reddingsdiens, plaaslike brandweer, polisie, asook 'n plaaslike hommeltuigvlieënier het Dinsdagmiddag kort na die voorval omstreeks 12:40 plaasgevind het, na die seun begin soek.
Gaai, van New Dawnpark, het glo saam met 'n paar vriende gaan swem toe 'n brander hom omslaan en hy onder die water verdwyn het.
Teen druktyd Woensdagoggend was geen verdere inligting beskikbaar nie.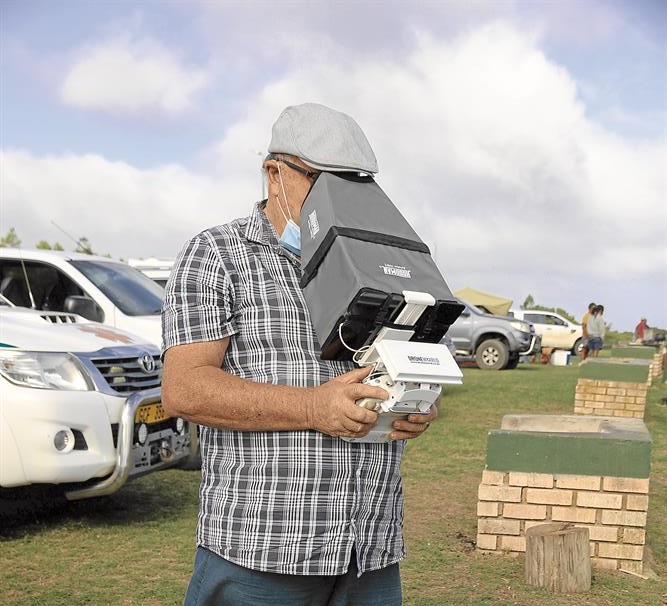 Plaaslike hommeltuigvlieënier, Wynand Brits, het uit die lug na die seun gesoek. Foto: Kristy Kolberg
Nooddienste op die toneel Dinsdagmiddag. Foto: Kristy Kolberg
The search for the missing Jayden Gaai (16), who went missing in the water at the Gwaiing River Mouth, continued on Wednesday morning 31 March. It is believed that Gaai and some of his friends went swimming at the mouth when he was knocked over by a wave at approximately 12:40 after which he disappeared under the water.
Vorige artikels:
'Ons bring jou die nuutste George, Tuinroete nuus'