Update
GEORGE NEWS - The search for the boy (16) who went missing at the Gwaiing River mouth earlier this afternoon, Tuesday 30 March, has been called off and will resume tomorrow morning.
Members of the local National Sea Rescue Institute (NSRI), Metro Rescue, the fire brigade, local police and a local drone pilot have been searching for the boy since shortly after the incident occurred at about 12:40 this afternoon.
The boy, from New Dawn Park, went swimming with some friends at the mouth when he was apparently knocked over by a wave and disappeared under the water.
No further information is available at this stage.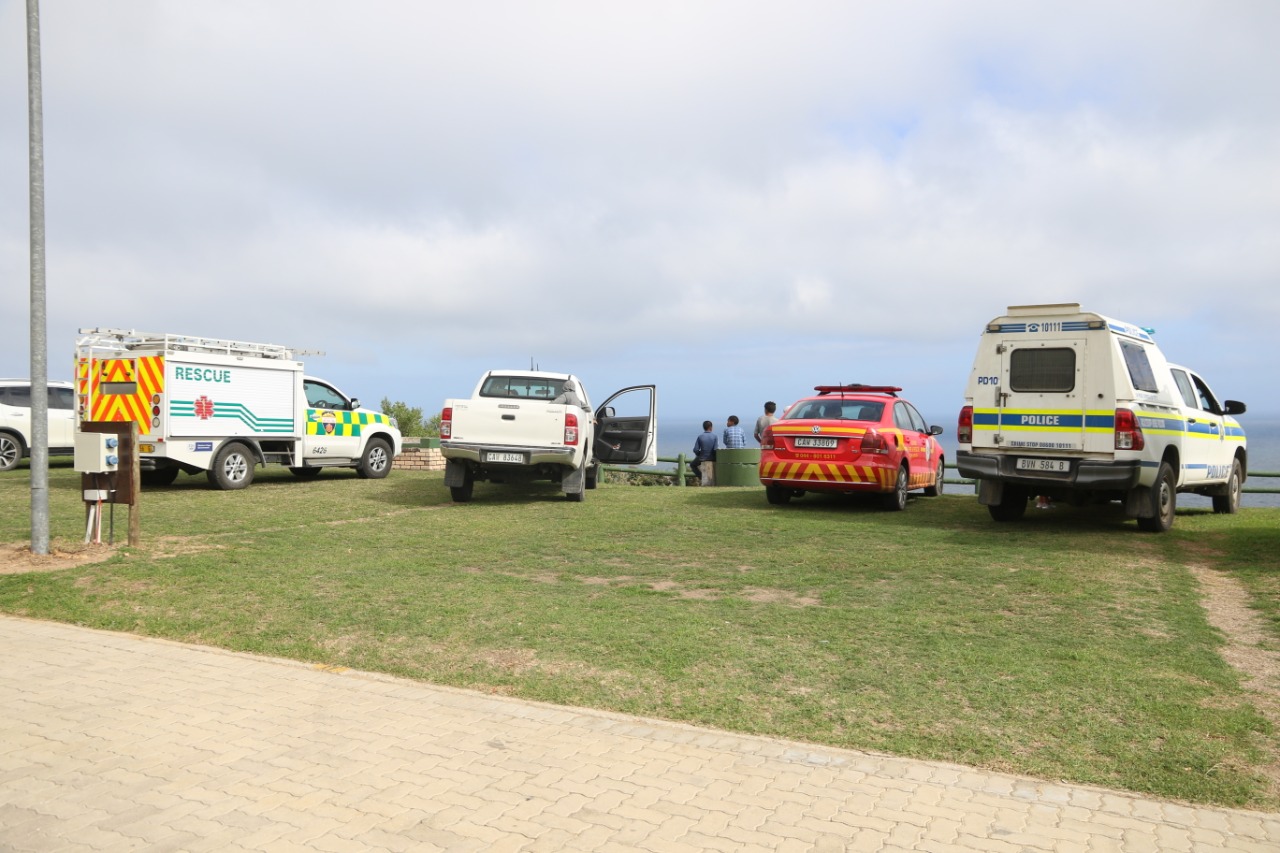 Emergency services on scene. Photos: Kristy Kolberg
Previous article: Boy washed out to sea at Gwaiing
'We bring you the latest George, Garden Route news'