Update
GEORGE NEWS - A man from Pacaltsdorp, Ambrose Marks (38), who was arrested over the weekend on charges relating to the possession of drugs and illegal firearms, was granted bail in the George Magistrate's Court on Monday 15 February.
The suspect was arrested on Saturday evening, 13 February, during a combined operation by the Eden Cluster crime combatting team, the Pacaltsdorp crime prevention unit, public order police (Pops), the K-9 Outeniqua dog unit and other detectives over the weekend.
According to Southern Cape police spokesperson Capt Malcolm Pojie, the team reacted on a tip-off about a suspicious-looking vehicle parked in front of a known drug hotspot in Jacaranda Street.
"They strategically approached the blue Audi S3 that was standing in front of the known drug outlet. They found the suspect in the vehicle and upon searching the vehicle, they found an unlicensed MW revolver and six live rounds in his possession.
"Further investigation and searching of the vehicle resulted in the find and confiscation of a bag containing 55 grams of dagga," said Pojie.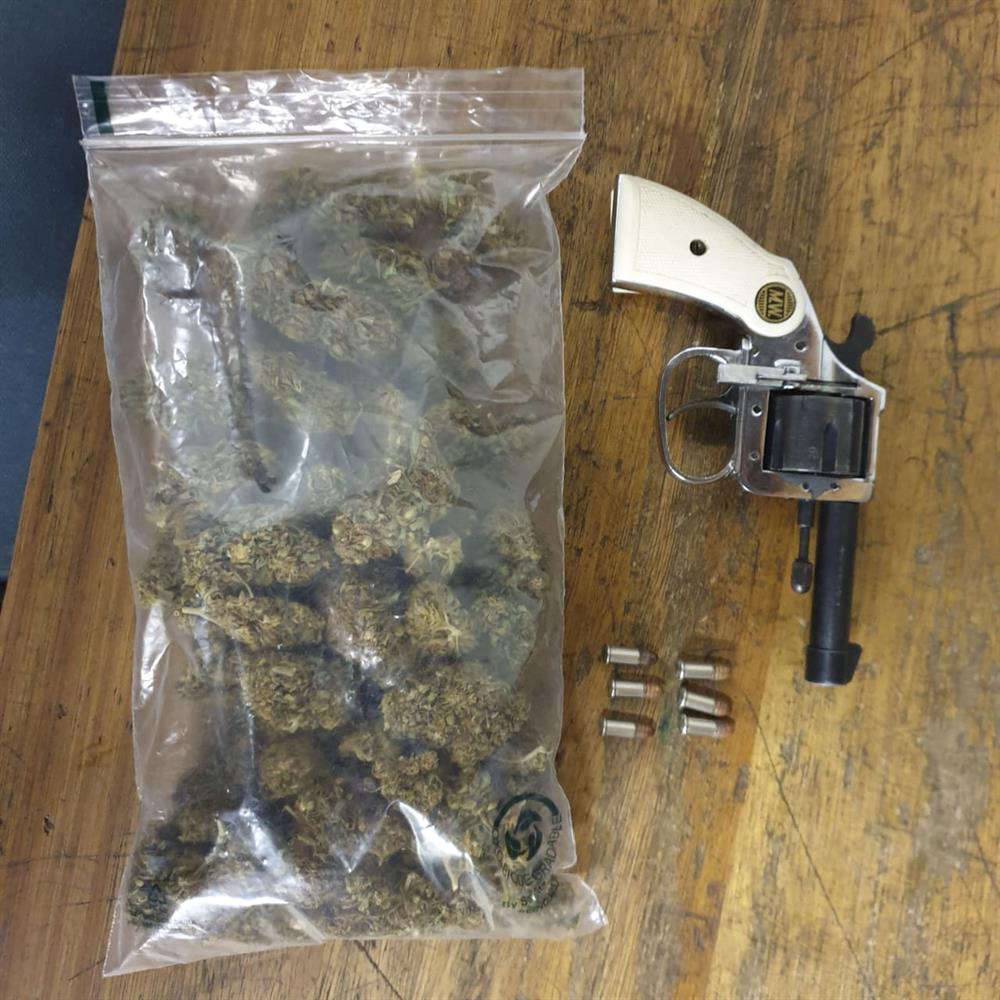 The illegal fitems found in the possession of the suspect.
Marks was arrested on the spot and charged with possession of an unlicensed firearm, illegal possession of ammunition and illegal possession of dagga.
He appeared in the George Magistrate's Court on Monday 15 February where he was released on R1 000 bail. He will make his next court appearance on 12 April.
Previous article: Pacs man gets bail after drug arrest
'We bring you the latest George, Garden Route news'