WESTERN CAPE NEWS - The current seven-day average of Covid deaths in the Western Cape stands at 75 per day, with new infections and hospital admissions increasing.
According to Western Cape Premier Alan Winde the province's health platform shows:
approximately 2 300 new diagnoses each day;
admissions are continuing to increase, particularly in the public sector, and the province now has around 320 new admissions each day;
deaths are also increasing.
As at 13:00 on Wednesday 20 July, the Western Cape had 31 330 active infections, with a total number of 367 827 cases to date and 322 448 recoveries.
Garden Route
The Garden Route District again showed an increase in weekly Covid-19 cases, although the infection rate is slightly less compared to the previous week.
"The district had a 10% increase in new cases over the last seven days compared to the week before," says District Health spokesperson Nadia Ferreira.
On Monday 19 July 45 017 Covid-19 cases were confirmed in the district, of which 5 137 were active.
The quarantine and isolation facility in Mossel Bay (PetroSA) is under pressure.
On Monday there were 134 people in isolation at the site, of which 42 were to be discharged that day, and 10 people in quarantine.
Hospital services
George Hospital is under a lot of pressure as a result of the influx of infected patients. "The hospital currently has 81 Covid patients in the wards of which 23 are in the Critical Care Unit," says Ferreira. "Harry Comay Hospital, a step-down facility for George Hospital, is also under pressure. An additional 20-bed Covid ward has been opened to provide support for step-down patients from George Hospital. There are now 27 patients in the two wards."
All district hospitals are feeling pressure with an increase in admissions. This is especially the case for the Oudtshoorn and Mossel Bay hospitals. Supply of oxygen to hospitals has dramatically increased and Ferreira says meticulous monitoring of available oxygen and ordering is being done.
Vaccinations
By 17:00 on Monday 19 July, the Western Cape Government had administered a cumulative total of 819 203 vaccines to healthcare workers, staff in the education sector and those within eligible age brackets.
Dashboard
Additional data is available on the Western Cape Covid-19 data dashboard which
also features active cases per sub-district, active cases per 100 000 and seven-day moving averages.
To view the dashboard, visit: https://coronavirus.westerncape.gov.za/covid-19-dashboard
You can also view the Western Cape Government's vaccine registration dashboard by visiting: https://coronavirus.westerncape.gov.za/vaccine-dashboard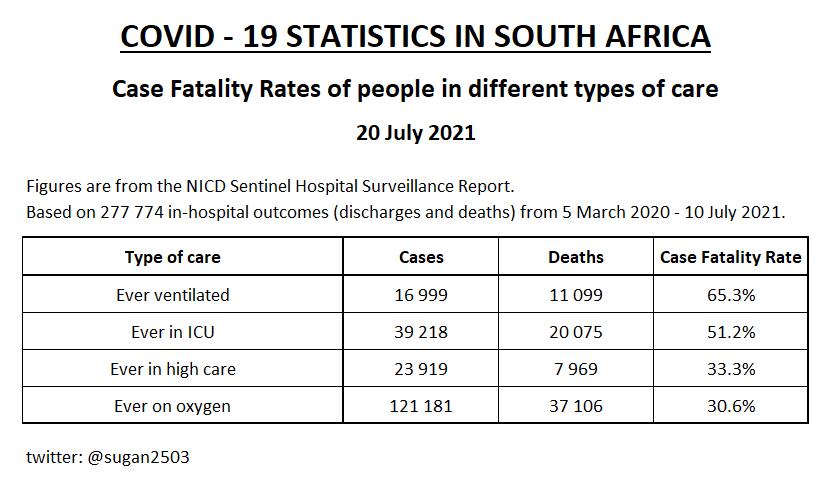 'We bring you the latest Garden Route, Hessequa, Karoo news'