GEORGE NEWS - Dear George Community and George Municipality, the Homeless need your help.
In 2020, as part of a community project in my last year of medicine, I listened to the stories of 8 homeless people in George. I then used these narratives as a base to research homelessness within a national and international context.
The goal of the project was to understand the unique needs of the homeless and to help give them a voice. I am now taking the opportunity to share with the community what I have learnt in order to stimulate an understanding of the complexity of homelessness and to grow support from the municipality.
It is important to realise that homelessness is not simply the result of poverty.
With each life story that I share from a homeless person, I wish to focus on one contributing factor and share with you some of the research around that factor. This next story focuses on the very complex and broad subject of disrupted family function with poor family cohesion.
Family cohesion is the emotional bond that family members share while expressing interest in what each member has to say and expecting to be understood. It describes the commitments and support that members provide to each other.
If you would like to read my first life story focusing on alcohol and drug abuse, my second focusing on domestic violence, or my third focusing on mental illness, please see the links to the articles below. The stories of the homeless that I collected as well as the research surrounding it are freely available by request per my e-mail address below.
Patrick's story
Patrick is 23 years old. Patrick is the person whose story I feel can best teach us about family conflict and poor family cohesion. Notice from this story that there was no abuse or abhorrent parenting practices, but simply a lack of problem solving and lack of strong parenting.
This created an environment where Patrick could easily be influenced by negative peer pressure.
"I have been on the street for very very long. Since I was 12 years old. I didn't want to go to school. I last went to school in Grade 3. I made friends that were older than me. They always used to be around the taxi rank and I started following my friends around town and we used dagga. I started staying away from home. My dad told me I have to go to school and it really irritated me that he wanted me to go to school. So I avoided him and kept leaving to go to town. I was stupid not going to school.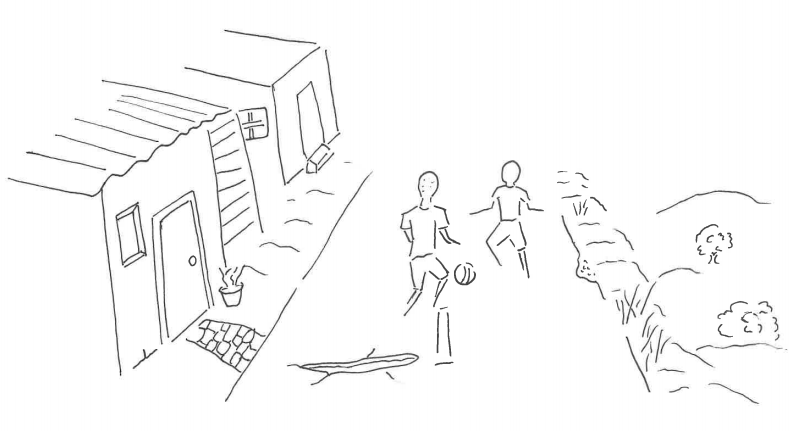 My mother and father didn't live together. I lived with my mother in my grandmother's house and it had electricity and everything.
When we fought I would go live with my dad and then when my dad annoyed me I lived with my mom again. My dad wasn't strict. He was alright. My dad lived in a big house. My parents never fought and they didn't hurt me.
I have gone back home before. But, my mother died when I was 15 and there was other family that moved into the house and it changed things there and I didn't like it. They put in new doors and new furniture. Everything was different. At my dad's place things also changed. I just didn't like staying there, so I decided to live in the town instead.
Not everyone on the street is good to me. I have one friend on the street that I live with at the moment. My friend has an arrangement with the manager at the flower shop. We help out there sometimes and then we can sleep inside behind the flowers. There is no bathroom or anything like that, but it is safe.
I rather want to stay at the night shelter, but I don't have enough money to stay there. I just want to get off the streets. I am willing to do any small jobs, but I just don't get enough work. People don't want to give me a chance.
My dad will say I can live there, but my dad lives with his sister now and my dad's brother's children. I don't know if I want to be there or if they want me there."
Sequence of events
It is important to note that I am not a psychologist or specialist in family structure or behaviour. With the information below I simply wish to highlight the complexity of homelessness and the factors that should be thought of when confronting the issue of homelessness.
The above story is a classic sequence of events in the literature. Children leave their family due to adversity or family dysfunction and have no one else to take them in. Due to their age, in this case Patrick was 12, they cannot work, own a house or receive their own grant. If their paths do not cross an organisation like Kidstop, they end up joining peer groups on the street.
In a study in South Africa, 1 245 homeless people were interviewed and asked what contributed to their homeless state and 53% of the participants answered "family factors" which in this case excluded abuse and violence.
Such family factors that cause children to leave the home can be anything from poor parenting, a mismanaged divorce, remarriage - often with alienation of the child from the previous relationship, death or poor health of a caregiver, conflict between family members, other changes in family structure and more.
Family dysfunction resulting in conflict and homelessness is more common in low-income families. Parenting and maintaining a family is not easy at the best of times, but poverty is known to negatively impact parenting and family function. Parents in long-term poverty are found to use more punitive parenting styles, use corporal punishments instead of discussion, and are more likely to be addicted to substances.
Parents under economic distress are less likely to have affectionate and supportive interactions with their children. This leads to poor parent-child relationships and affects child development. Children from dysfunctional families tend to struggle with behavioural problems, low self-esteem, and developing positive intimate relationships with others.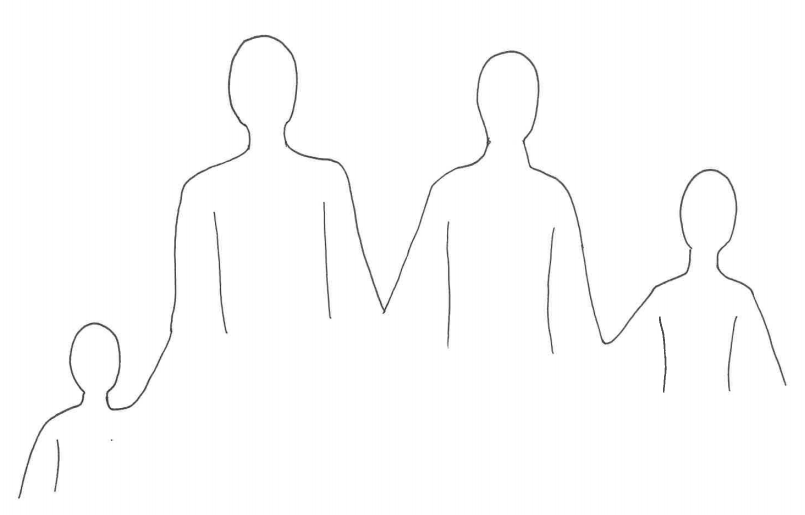 In addition, children who grow up in poverty have poorer school attendance, higher drop-out rates, are more likely to have learning difficulties and struggle with mental and physical health problems.
Thus, the combination of a conflicted household and inadequate parenting, together with the increase in behavioral problems and school dropout, is a perfect recipe to lead a child to the street.
Parenting
The solution is complex. Clearly, poverty is the largest problem that needs to be tackled. But, we should also stop assuming that parenting comes naturally. It doesn't. All new parents and parents-to-be would benefit from access to parenting programmes offered within the community.
Children should also be taught skills of communication, problem-solving and emotional regulation in school through activities in life orientation and well-facilitated team work. Children would also benefit greatly from interactive after-school activities such as sport, art, design and more, to keep them off the street and give them new interests to focus on.
A safe and supervised after-school environment is also essential. George has both the Inkcubeko Youth and Science Centre in Thembalethu and the Kidstop drop-in centre. However, more support should come from the government to create affordable after-school care and to support NGOs doing the amazing work of supporting child development.
Health care
However, it is not just poverty that affects families. Parents everywhere are struggling to keep their families healthy. PrairieCare of the University of Minnesota Medical School has the five Rs to help bring families closer:
1.Rules: Develop rules that guide the family on accepted behaviour. Make sure as adults that you model the rules for children. Focus on what you should do instead of what not to do.
2.Routine: Help make life predictable and consistent for children. Schedule meals together, bedtimes, chores and family time. Eating meals together (without electronics) can strengthen family bonds.
3.Responsibilities: In order to develop a sense of belonging, each family member should have age-appropriate tasks to take care of the household.
4.Recognition: Identify each other's positive behaviours and the efforts that each is making to create a healthy family. Allow each person to feel that they matter.
5.Recreation: Do fun things together as a family. Create family traditions such as movie night or game night or volunteer together. This will help build a sense of togetherness.
Children in poverty are suffering. The municipality and national government must take stronger action to protect South Africa's children!
Please help support this cause. For the full stories and research, contact Dr Ellen-Marie Trautmann at ellenmarietraut@gmail.com.
References:
1.Sapp R. Family conflict and family cohesion: their relationship to youths' behavior problems. Tennessee: University of Tennessee; 2003. Available here.
2.Cross C, Seager JR. Towards identifying the causes of South Africa's street homelessness: some policy recommendations. Development Southern Africa. 2010; 27(1): 143-158. Available here.
3.Banovcinova A, Levicka J, Veres M. The impact of poverty on the family system functioning. Procedia Social and Behavioural Sciences. 2014; 132: 148-153.
4.Children's Bureau. Children in poverty - poverty and its effects on children. 2019. Available here.
5.Robert B, Struwig J, Mokomane Z. Families and children: promoting family wellbeing and cohesion. Human Sciences Research Council. 2016. Available here.
6.Tharaldson J. The five Rs for creating family cohesion. PrairieCare. 2015. Available here.
To learn more about family dysfunction:
Previous articles:
'We bring you the latest George, Garden Route news'