GEORGE NEWS - Today's council meeting is receiving a lot of media attention, following the suspension of Mayor Melvin Naik by the DA last night.
There is no sign of Naik, though. Speaker Gerrit Pretorius confirmed that the mayor is currently on leave.
Director of Corporate Services Siphiwe James is acting as municipal manager since Trevor Botha is also on leave. The heat in council is steadily rising, due to a faulty air conditioning system. Heated emotions might add to the stuffy conditions.
ANC Chief Whip Nomawethu Jantjies caused quite a commotion when she asked the Speaker if Naik was arrested.
As acting mayor, Charlotte Clarke asked council to set personal issues aside and focus on the possitive. ''We appear to be in turmoil,'' she said.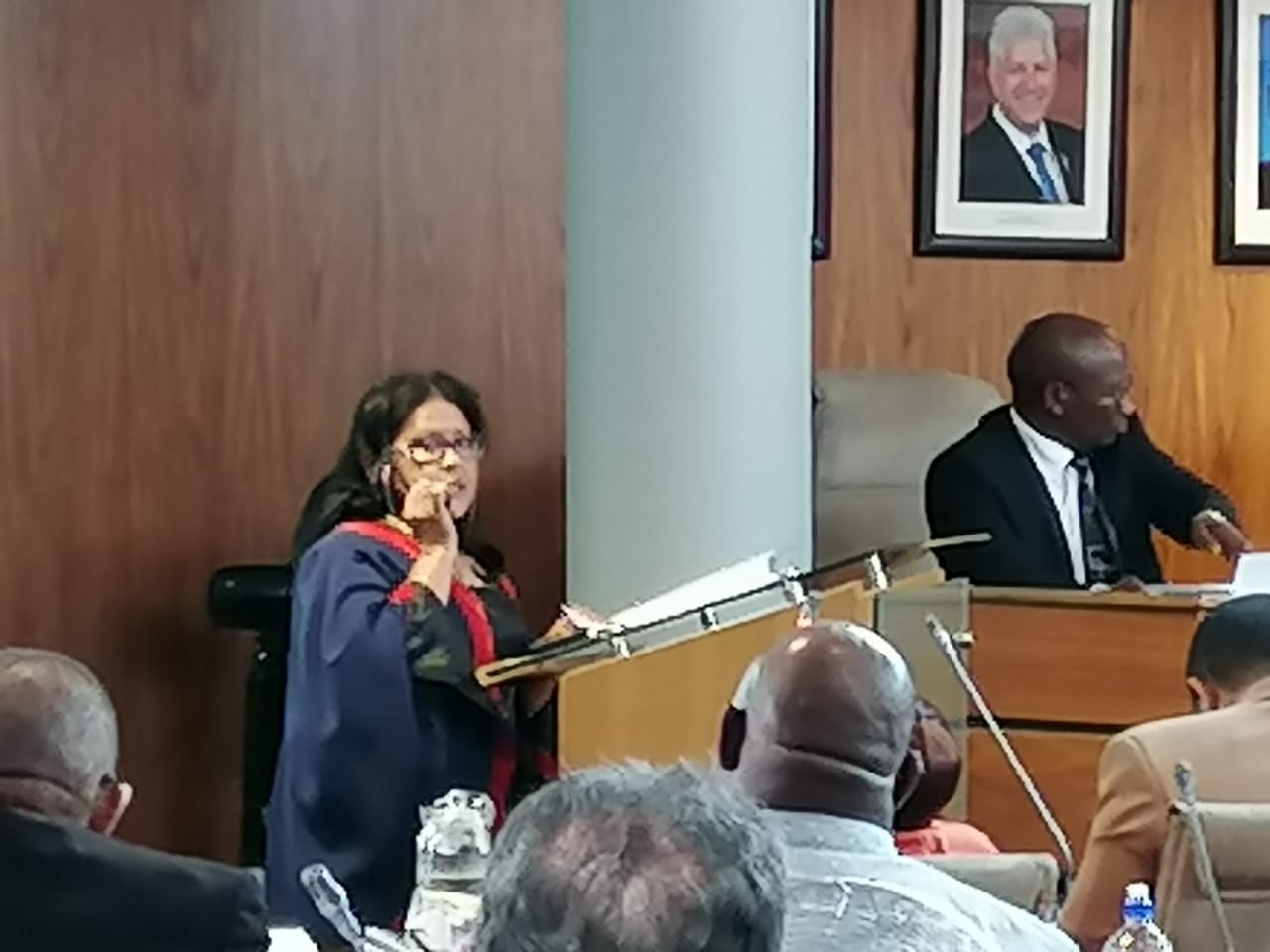 Deputy Mayor Charlotte Clarke addressing Council.
PBI's Virgil Gericke criticized her speech, saying the DA is still in denial. He asked the DA to take responsibility ''for this mess''. He urges Speaker Gerrit Pretorius to apologize to the city and explain what is happening.
''We are demanding action against the corruptees. They must go to jail,'' said Gericke.
Icosa's Wilbur Harris said the municipality is supposed to service more than 200 000 people and that they have failed the working class with poor service delivery. '' Fire your whole cabinet, Mr Bredell, '' he said.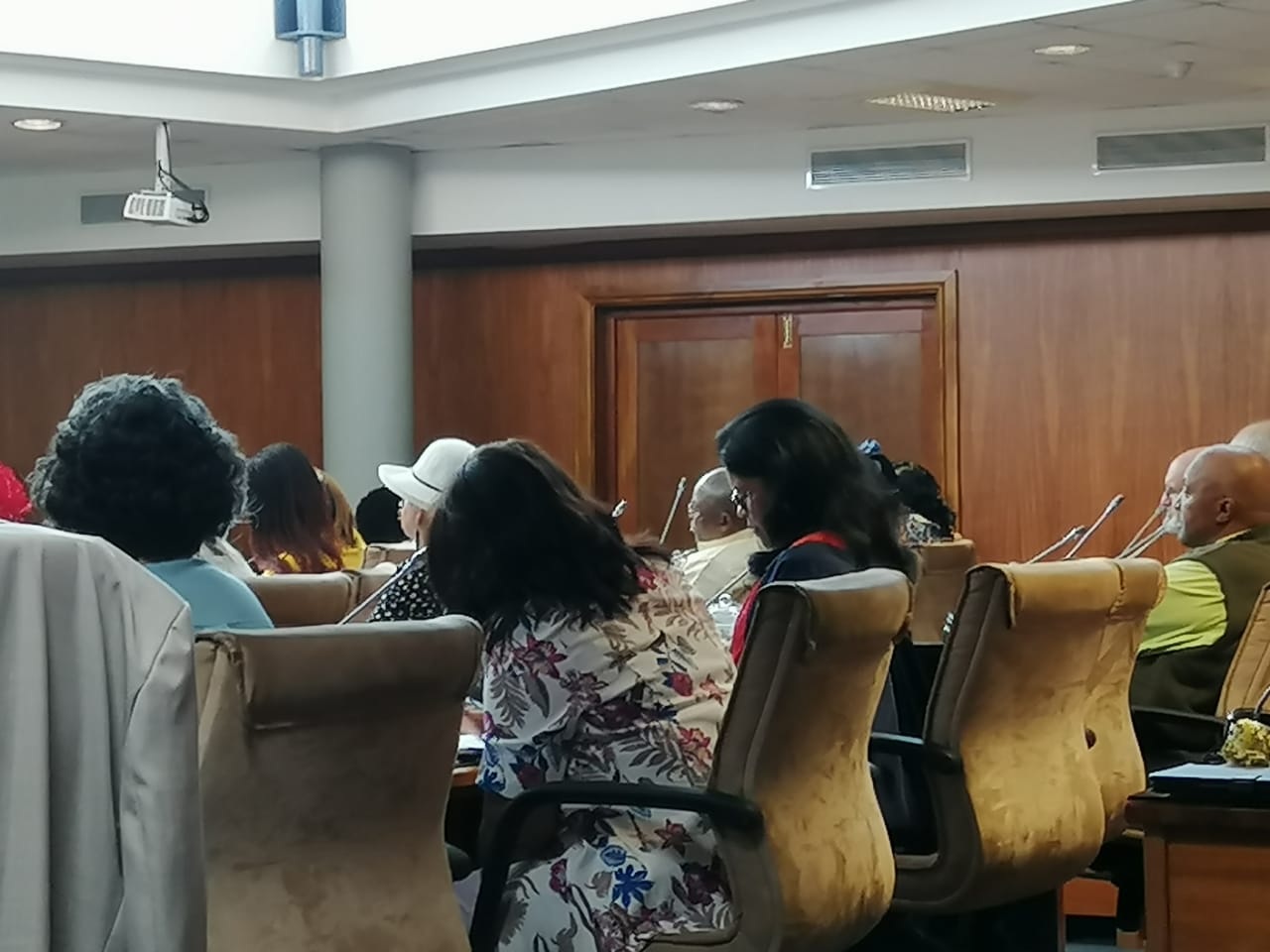 No sign of Mayor Melvin Naik next to the Deputy Mayor Charlotte Clarke.
Good party's Mercia Draghoender said Clarke started with the words ''this is an uphill battle'', which she said is true indeed. ''Just take a drive through Maraiskamp and see the state of it,'' she said.
She too criticized Clarke for not saying enough. ''We are waiting for the motion, we are waiting to hear if he (Naik) is in jail. We are waiting for the case number,'' said Draghoender.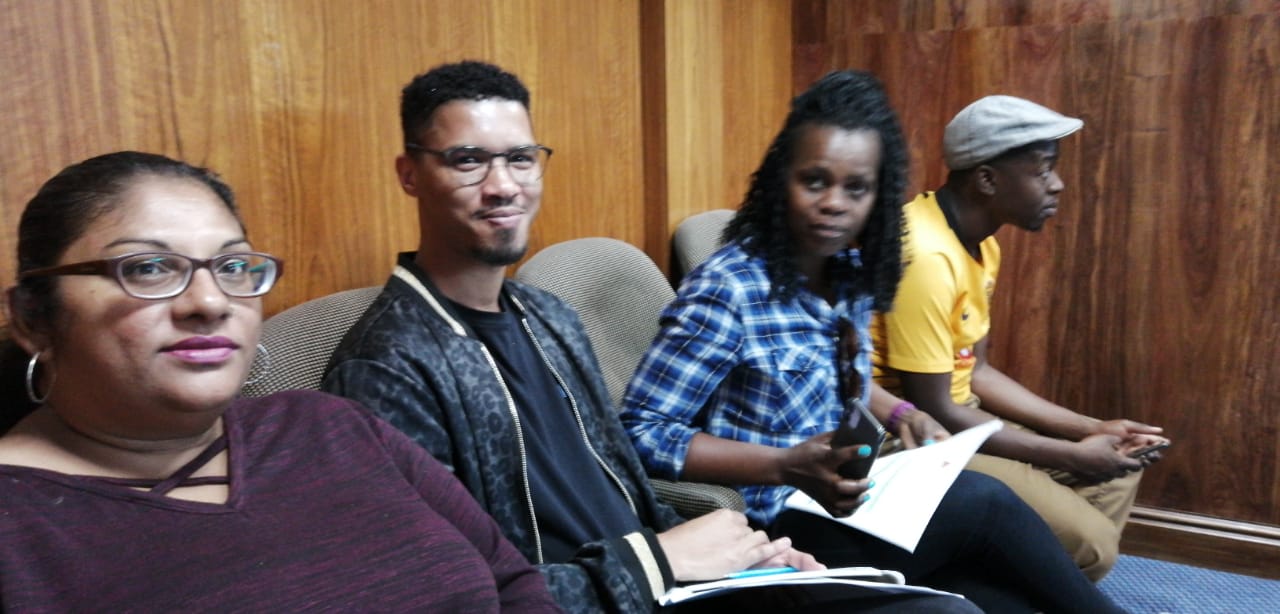 Representatives of the SABC and EdenFM in the gallery in Council.
Adv Gert van Niekerk of the FF Plus said he understands Clarke's position and the situation in which she had to deliver her speech. He said it's a pity there is such a bad vibe between the councillors.
"There is not a neighbourhood in George that hasn' t been going backwards (daar is nie 'n woonbuurt in die dorp wat nie agteruitgegaan het nie).'' He said the lack of communication regarding services and feedback on questions from the public is shocking.
The ruling party had the final reply in council, with DA Chief Whip Marlene Barnard's confirmation that the process in terms of the 106 report of Bredell (War on Waste expose in which Naik is implicated) will be discussed.
She said the DA should take the issue of corruption very seriously.
The ANC and other opposition parties had a good laugh at this. She said the DA is here for the city of George and that they are aware of the problems in service delivery, which is getting attention.
The report Barnardt refered to - Bredell's report - will however be discussed as a confidential item.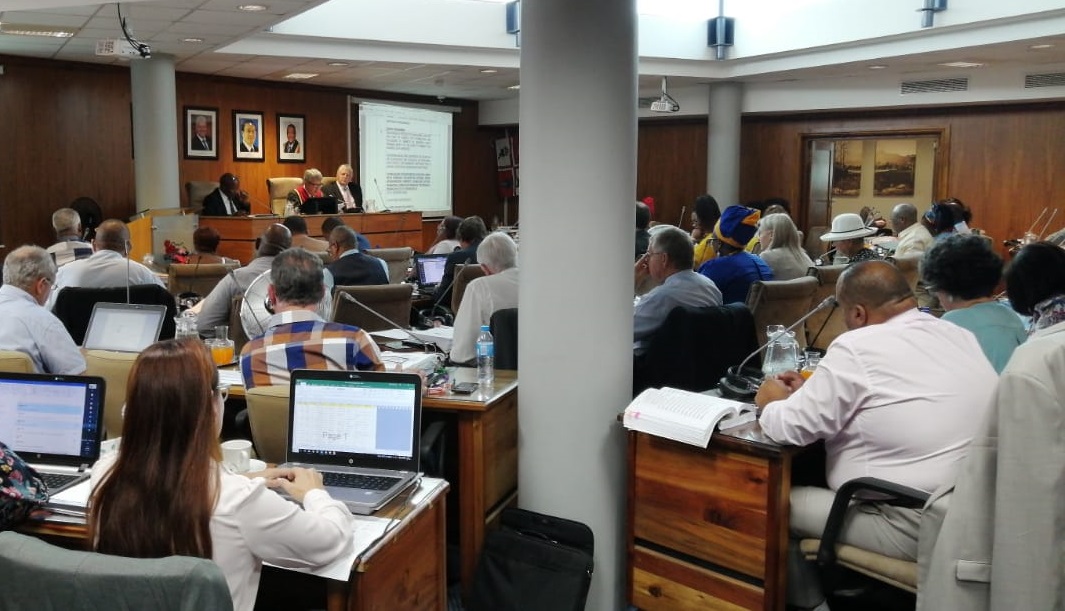 Council meeting. Photos: Michelle Pienaar
Read previous articles:
'We bring you the latest George, Garden Route news'