Update
GEORGE NEWS - Motorists are baffled that a section of Caledon Street on the Davidson Road side has been closed a second time. The road was completed, but parts of the road surface have been lifted up again.
The upgrading of the road has been going on for months and the inconvenience of the road closure has been felt by guest houses, a dance school, church and a library as well as visitors to the botanical garden.
A motorist who wants to remain anonymous says, "It's a shambles. The closure of such an important main route for an undetermined period of time is unacceptable. They've completed the works, and it looks as if they are starting all over again. Apparently the work was done incorrectly."
A query was sent to Hilland environmental consultants, but they had not responded before the paper went to press.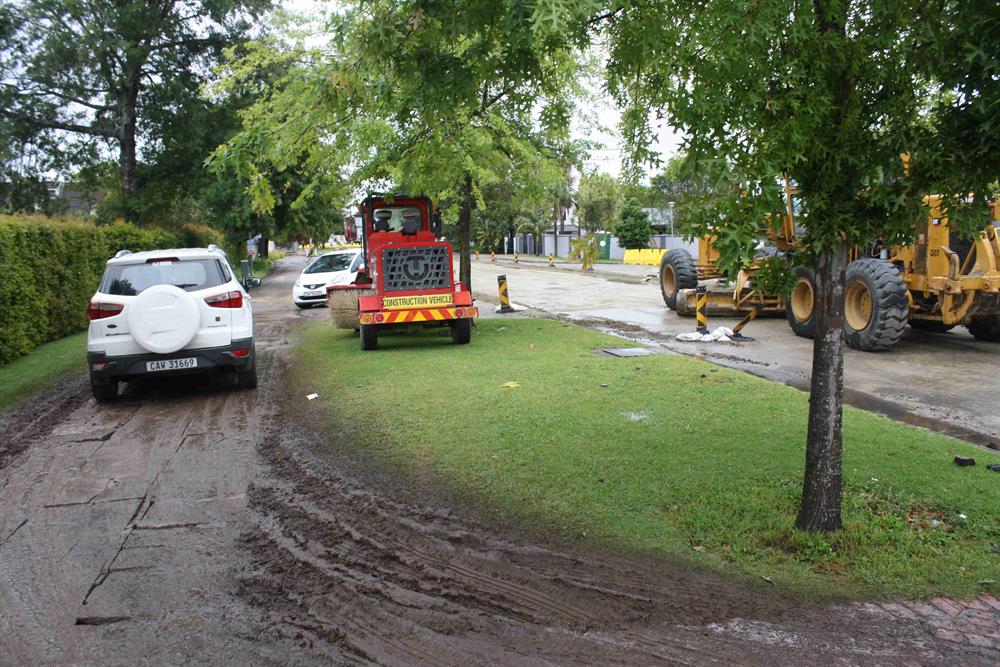 Motorists have to drive on the pavements to get to the library and church.
'We bring you the latest George, Garden Route news'