GARDEN ROUTE NEWS - Police in George discovered 2 200 Mandrax tablets with an estimated street value of R140 000 hidden in the door panels of a vehicle during a checkpoint search on the N2 highway near the Garden Route Mall.
It is believed that the drugs were destined for delivery in Cape Town.
Members of the Public Order Police, the Outeniqua K9 and the Provincial Traffic conducted a vehicle checkpoint on the N2 highway on Thursday 4 February near the Garden Route Mall when the motor vehicle - en-route to Cape Town from Port Elizabeth – was searched.
Police confiscated the drugs and arrested a 32 year old man on a charge of dealing in drugs.
The suspect is still in custody and is due to appear in the George Magistrates' court on Monday 8 February 2021.
Sting operation
In an unrelated matter, vigilant members attached to the George Public Order Police conducted a sting operation at a house at Parkdene, George on Tuesday 2 February 2021.
The members descended on the premises and a search of the premises ensued. They confiscated 39 Mandrax tablets, 20 bankies of Tik, two cell phones and an undisclosed amount of cash.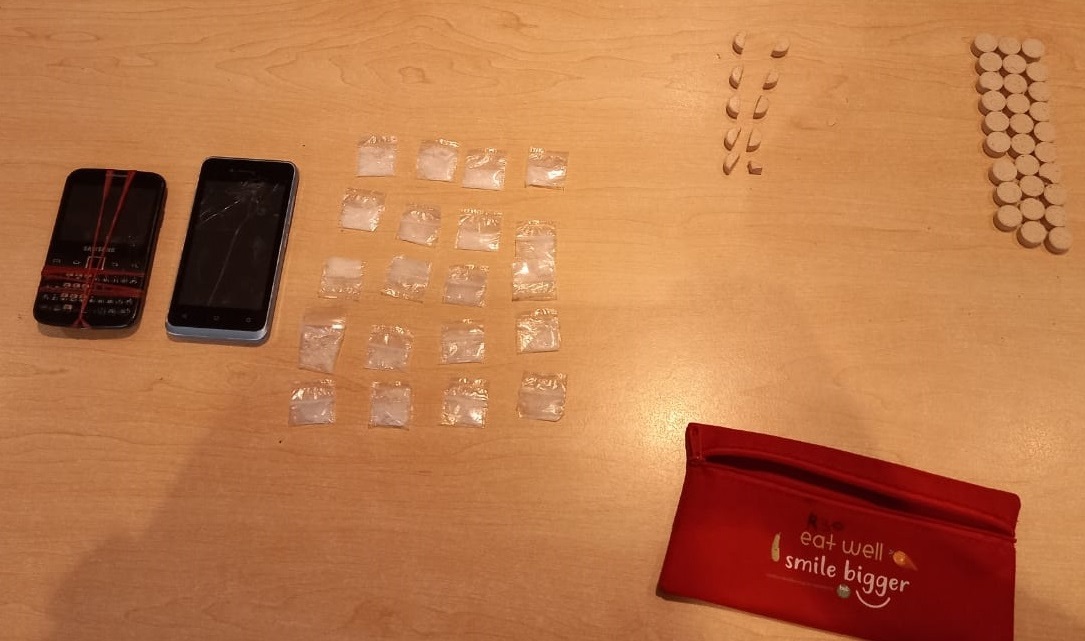 Drugs found in Parkdene.
Copper theft
Furthermore, members attached to the Tsitsikamma K9 were strategically deployed in crime hotspots in Knysna yesterday (4 February) when they noticed a suspicious looking man on foot near the industrial area.
Upon searching the man they found 7 kilogram of copper cables in his possession. Further investigation revealed that the copper was removed from a site of the local municipality.
The 28-year-old suspect was arrested on charges of possession of stolen property. He will appear in court when charged.
'We bring you the latest Garden Route, Hessequa, Karoo news'