ENTERTAINMENT NEWS - The moment that George has been looking forward to has arrived.
Khumba the loveable zebra character and his friends are hitting the stage at the Oakhurst Insurance George Arts Theatre this week.
Show dates are 7 to 10 December and 14 to 17 December at 19:00.
This entertaining family show is scripted to be appealing to young and old.
The story is based on the age-old quest searching to find one's inner strength.
Khumba's herd blame him for causing the drought and the young Zebra, born only half striped, goes on a quest to find his stripes.
It is a vivid tale brought to life by talented actors, artists, directors, seamstresses and set designers under the directorship of Carina Beukes who adapted the script from the popular film; and her husband Pieter designed the maks while Gaye Lambert painted them.
Tickets can be bought at the theatre at 125 York Street or online on georgeartstheatre.co.za.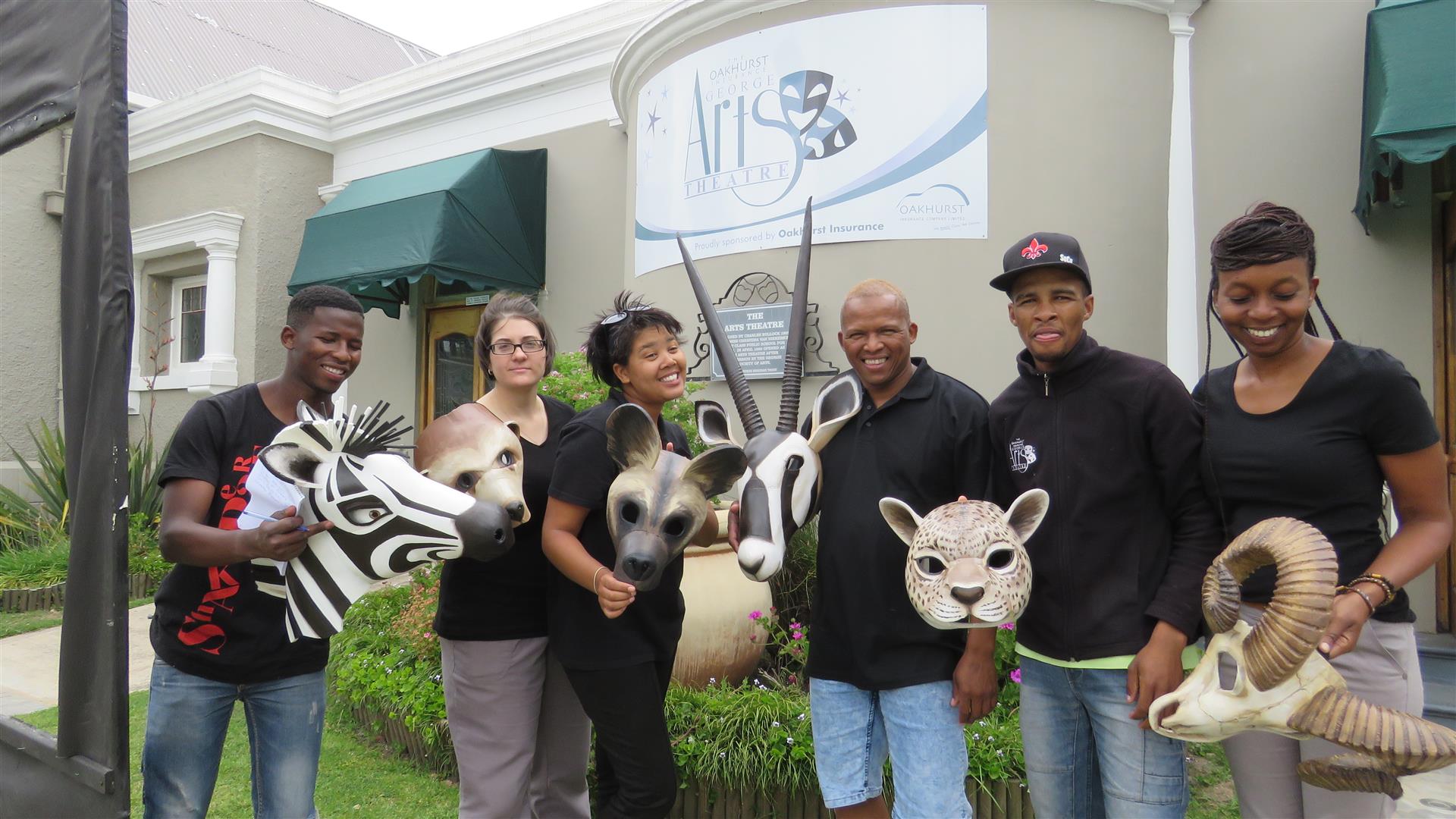 The Oakhurst Insurance staff were roped in to help construct the set and do a zillion things to launch the show Khumba on Stage. The fun lovers are Xolisa Mtshiwelwa – Zebra; Tersia Williams (meerkat) Jolien Saaiman (Wilddog), Carl Hendricks – Gemsbok; Jheffrey van Niekerk (Leopard) and Lauretta Nakana – (Nora sheep).
Read previous articles:
• Don't miss Khumba at the Arts Theatre
• You can adopt a Khumba character
• Khumba: No sneak preview shows this week
• You can adopt a Khumba character
'We bring you the latest George, Garden Route news'