MOTORING NEWS - Honda Motorcycles Southern Africa has announced the arrival of the 2019 CRF250RX in cross-country specification to strengthen Honda's off-road line-up.
Sharing the frame and engine hardware of the CRF250R moto-crosser, it is well adapted to its role, with an 8,5-litre fuel tank, forged aluminium sidestand and 18" rear wheel, plus revisions to power delivery and suspension settings. It also features 3-level HRC Launch Control as standard.
In common with the CRF450RX, the CRF250RX uses the rock-solid base of its motocross sibling and adds the essential ingredients for closed-course cross-country riding.
The CRF250RX also benefits from the upgrades made to the CRF250R for 19YM including engine changes which boost low-rpm torque to gain time out of slower corners, a new front brake caliper, Renthal Fatbars and 3-mode HRC Launch Control to help any rider gain a good start, every time.
The bike benefits from 19YM CRF250R upgrades with revised throttle body, cylinder head, intake and exhaust for improved low-down performance.
The HRC Launch Control has three modes to choose from: Level 3 (8 250rpm) for muddy conditions / beginner, Level 2 (8 500rpm) for dry conditions / basic riding and Level 1 (9 500rpm) for dry conditions / expert riding.
Activating the launch control system is easy. To turn it on, pull in the clutch and push the Start button.
The LED will blink once for Level 1 selection. Push the Start button again, for 0,5s or longer and the LED will blink twice for Level 2. Repeat the process and the LED will blink three times, indicating that Level 3 has been selected. The engine code select button (EMSB) alters the engine's characteristics and three maps are available to suit riding conditions or rider preference.
The LED also displays the mode selected. The CRF250RX uses the same tapered-spar aluminium frame as the CRF250R, which returns excellent feedback and rear wheel grip due to its low centre of gravity. Unchanged in its transition to RX-specification, it uses a twin-piston front brake caliper - common with the YM19 CRF450R - which has 30 and 27mm diameter pistons.
This allows for a lighter body and low expansion rate brake hose, improved brake feel and staying power. It works on a 260mm wave-pattern disc, matched by a rear 240mm wave-pattern disc and single-piston caliper.
Recommended retail price:
R105 999 including VAT.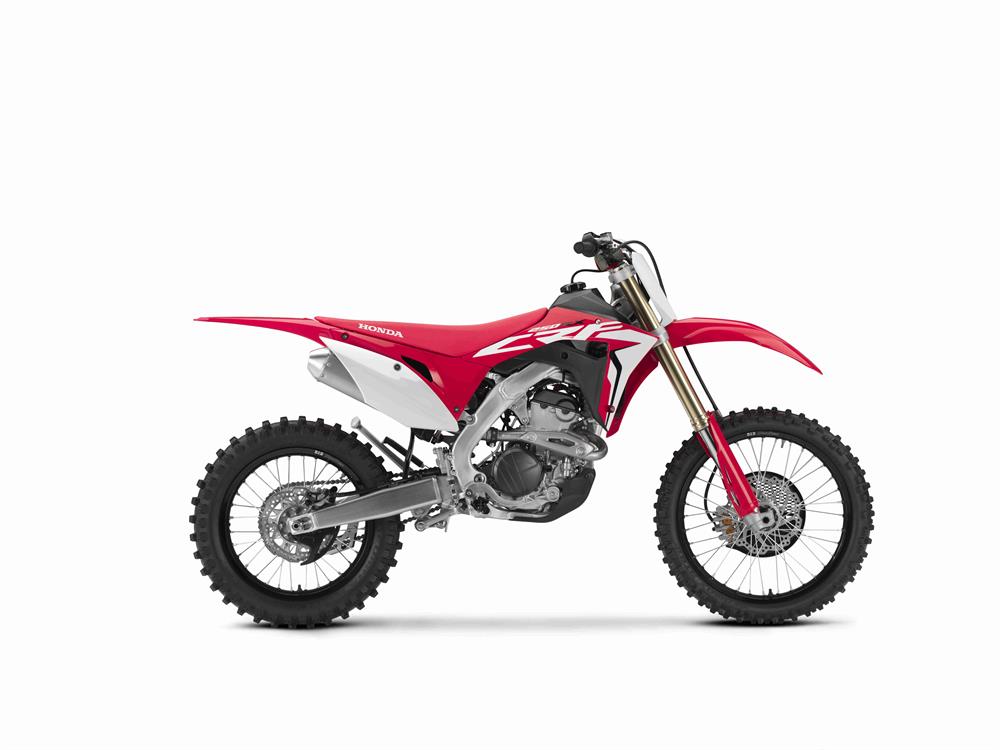 The new Honda CRF250RX
'We bring you the latest Garden Route, Hessequa, Karoo news'