SOUTHERN CAPE NEWS - Working on Fire in the Southern Cape has intensified its summer fire season readiness preparations and is currently hosting its annual Yellow Card Training Camp (YCTC) in Witfontein in George.
The training began on 28 September and will finish on 10 October with close to 300 firefighters from 13 bases in the region taking part.
The YCTC is one of the final preparations WOF has embarked on as they get ready for the fire season which starts on 1 December.
During the YCTC firefighters refresh their firefighting skills and test their physical and mental fitness.
The teams from Riversdale and Sedgefield concluded their training yesterday morning, Tuesday 6 October, with a moving passing out parade, ready for the fire season.
Other teams that have completed their training include those from Goudveld, Swellendam, Witfontein, Crags, Albertinia and Eden.
Ground Operation Manager of Working On Fire in the Southern Cape, Albert Snyman, says he is impressed with the firefighting teams.
"I am confident our teams will do their best during the upcoming fire season," he said.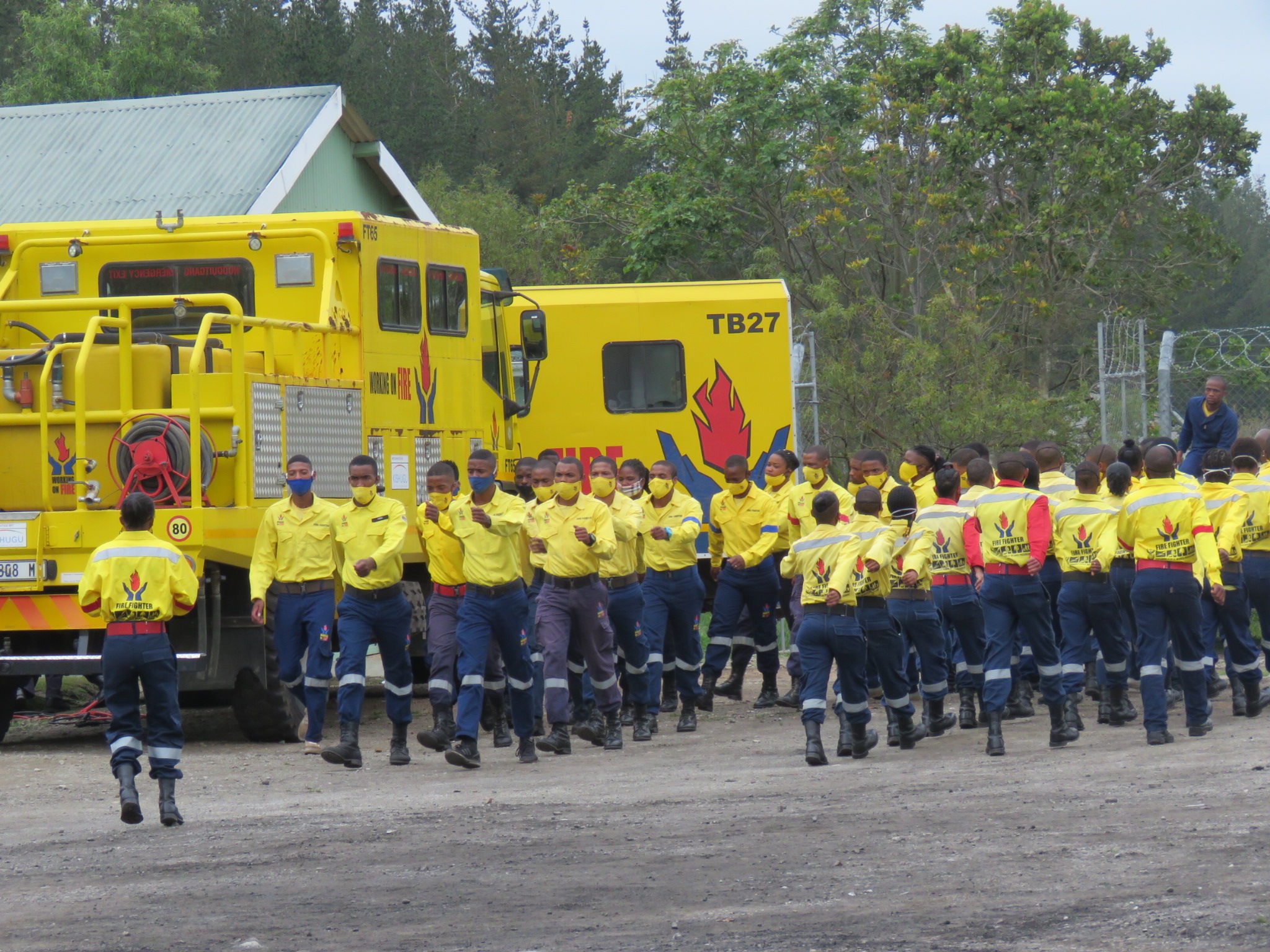 : Riversdale and Sedgefield teams during their passing out parade on Tuesday morning.
'We bring you the latest Garden Route, Hessequa, Karoo news'