GEORGE NEWS - A warning has been sent out by a concerned local cyclist after alleged robbery attempts and actual robberies in the Witfontein area earlier this month.
According to the cyclist, who prefers to remain anonymous, he fell victim to an attempted robbery while assisting a brother and sister who had been robbed of cellphones, shoes and jewelry while hiking in the area on 3 January.
"It happened in the Witfontein plantation at the bottom of Contour Road, near the botanical garden. I was on my mountain bike travelling east toward the garden when I passed a family on bicycles. A little further on I was stopped by a brother and sister in their 20s.
"I was slightly confused at first and also noticed three men about 60 metres ahead of us. The girl told me that they had been robbed by the three men who were now starting to run towards us," he said.
According to the cyclist the three men chased after them and he told the siblings to run and warn the family that he saw earlier.
"I turned around as well and every time I looked back the men were still chasing us. It felt like we were the prey and they were hunting us."
The cyclist eventually caught up with the family and the couple. "When the muggers saw all of us they realised they were outnumbered. They backed off and walked away as if nothing had happened. The young woman called her parents who in turn tried calling the police."
The group stuck together and exited the area at the Arbour Road gate that leads to the plantation.
According to the cyclist he became aware of two other recent incidents after telling people about his ordeal.
On 1 January eight men with sticks allegedly attempted to rob two runners in the plantation part above Fernridge near the old dam. The runners were chased by the suspects but managed to escape unharmed.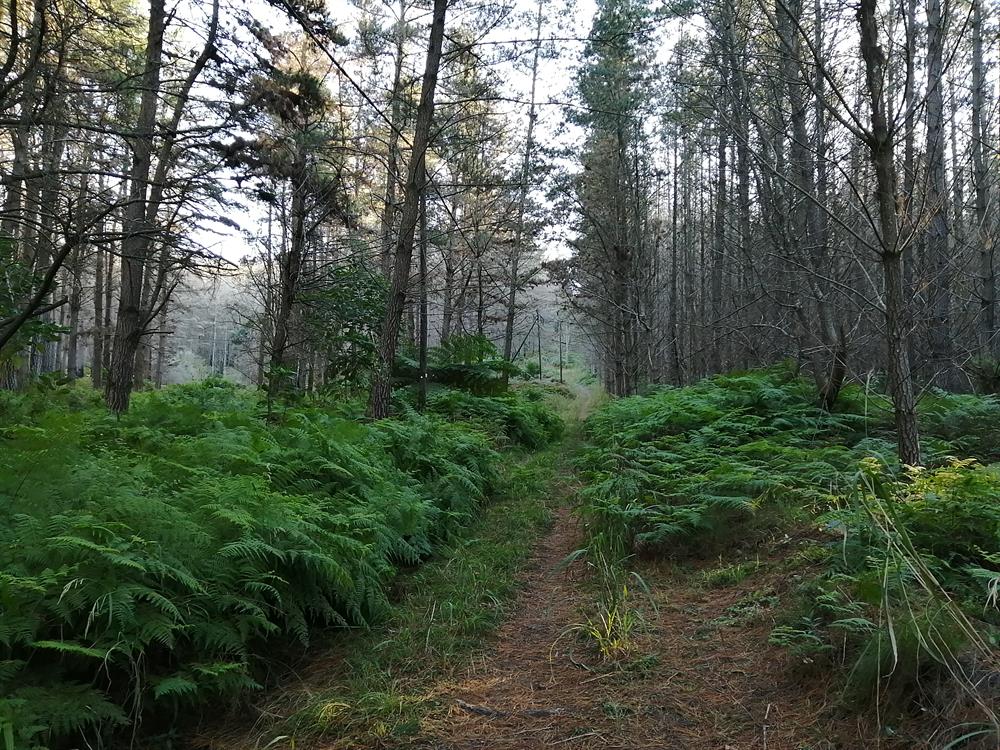 A section of one of the hiking trails in the Witfontein plantation.
Photos: Kristy Kolberg
Apparently there was another incident on 9 January, but details about this alleged robbery are unclear at this stage.
"The robbery was committed by a single armed man on a bicycle. He was wearing a helmet and bandanna. Unfortunately we don't have more detail at this stage. My advice is to leave all valuables at home. Carry a large stick, pepper spray or some form of self defence mechanism and don't walk or cycle alone.
"Always make sure that you are in a group of at least four people. If possible, have a dog on a leash with you," he said.
George Herald is awaiting feedback from the George Police after an inquiry regarding safety in the area and the alleged incidents was sent earlier this week.
Related article: Hikers make gruesome discovery
'We bring you the latest George, Garden Route news'