Update
GEORGE NEWS - Local women who attended a Hotbox entrepreneurial training course last year attended a follow-up three-day course last week to brush up on their business and marketing skills. The training providers, Green Business College, in partnership with Sustainable Energy Africa (SEA), presented this training to two groups in the country - the only ones who showed perseverance after their initial training session last year.
"Shortly after the completion of the training last year, some participants formed partnerships and decided to work in small groups to start their hotbox businesses. Some participants have made significant progress, either by themselves or as groups, and have trained and brought several other people from their communities on board. Altogether, participants have sold approximately 100 hotboxes," said Peliwe Jubase, an SEA project coordinator.
Despite these successes, there are some challenges. Participants experienced difficulty in securing a strong client base because there is little awareness or publicity of the benefits of the hotbox in George. "The technology works with any meal that involves simmering or boiling such as rice, stews, porridge, vegetables and pap," said Jubase.
"Hotboxes are very simple, effective, convenient, and affordable.
"They do not need any maintenance, nor replacement parts, and save a substantial amount of the energy required for cooking. Tests show that between 50% and 60% of cooking energy is saved. The hotbox also has the potential to significantly free up time for women to engage in productive or restful activities while the food is slowly cooking in the hotbox."
After last week's training session, the women have a better understanding of how to promote their product and grow their businesses and intend putting in a renewed effort to expand their businesses.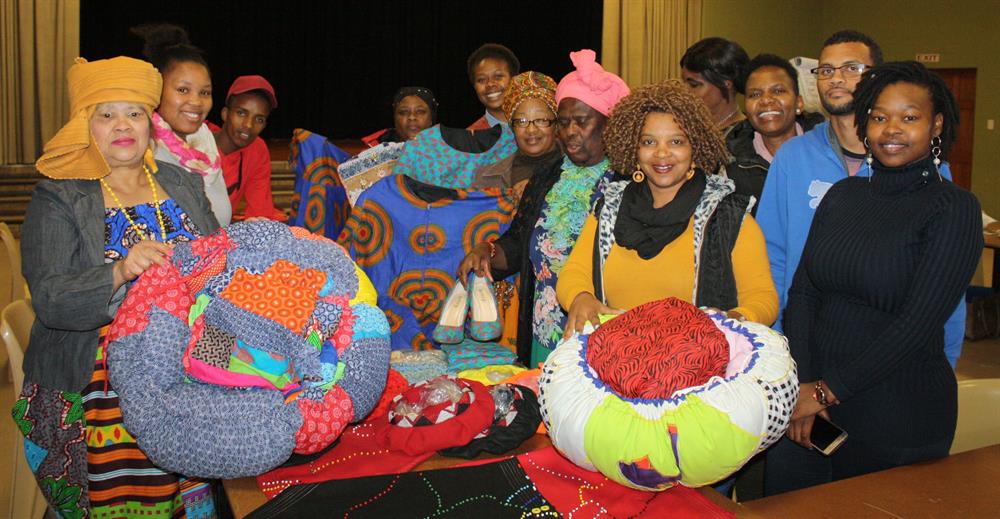 In front, holding the hotboxes, are Maria Adonis and Ersle (Queenie) Sparks. Back, from left: Penelope Jara, Pershwill Saulse, Thandi Nyakaza, Lizzie Baninzi, Christina Shumi, Nancy Jara (with pink headdress), Dorah Marema (trainer from Green Business College), Ryan Philander (from iThemba Lobomi, SEA's local partner in the project) and Peliwe Jubase (SEA project coordinator). Photo: Alida de Beer
One of the enthusiastic participants, Queenie Sparks, said she loves the Smanga bag because it saves a lot of time, it is safe - even with little children around the home - and it lowers the energy spend of a household.
"You only need to bring whatever you want to cook up to boiling point, put it in the bag immediately and then you can move on to other chores or go to work. You have no worries that your food will burn and you can return home to a cooked meal."
SEA is funded by Heinrich Boel Stiftung, a German development foundation.
The course is endorsed by George Municipality's local economic development department.
Read a related article: Hotbox trainees also taught business skills
'We bring you the latest George, Garden Route news'