Update
GEORGE NEWS - Garden Route District Commissioner, Major-General Oswald Reddy and George Provincial Traffic head, Quinton Williams praised the police and law enforcement officials for their rapid response and vigilance following the shooting of a provincial traffic officer (29) this morning.
The suspect, in his early 30s, was apprehended within an hour after the incident happened after fleeing on foot.
Both visited the scene and commended all those involved for their rapid response and vigilance that has landed the suspect behind bars. They expressed their shock that an officer of the law could be disregarded in such a way that her life is threatened and considered to be of no value.
Captain Malcolm Pojie, the Southern Cape police spokesperson said, they wished her a speedy recovery.
"The Pacaltsdorp Police has opened an attempted murder docket for investigation. She was seriously injured after she was disarmed and allegedly shot with her service pistol. Preliminary investigation reveals that the traffic officer pulled over a grey Audi A4 vehicle on the bridge in Beach Road. The bridge crosses the N2 highway near Pacaltsdorp. She approached the vehicle to conduct a routine inspection when the occupant (driver) overpowered and disarmed her by taking her service pistol from her holster. The suspect then fired several shots at her, shooting her in the face," said Pojie.
According to Pojie fellow traffic officers and George law enforcement officers in close proximity witnessed the ordeal and came to the rescue of the officer. "The suspect left his car behind and fled on foot in the direction of the Pacaltsdorp industrial area along the N2 highway whilst firing several shots at the officers in pursue. Rapid response and vigilance by the police's specialised units led to the tracing of the suspect that was spotted on the highway. A shooting ensued in which the suspect was wounded in his right arm and left knee. Members also found two firearms with loaded magazines in his possession as well as an undisclosed amount of cash," added Pojie.
The confiscated firearm belonging to the suspect will be sent for ballistic tests to determine whether it was used in any other crimes. The Audi was also confiscated as evidence. The motive for the incident is still unknown.
The suspect is currently receiving medical attention under police guard.
The suspect is scheduled to appear in the George Magistrates' Court on Tuesday 11 August. He faces charges of attempted murder, theft of firearm, the illegal possession of firearms and ammunition.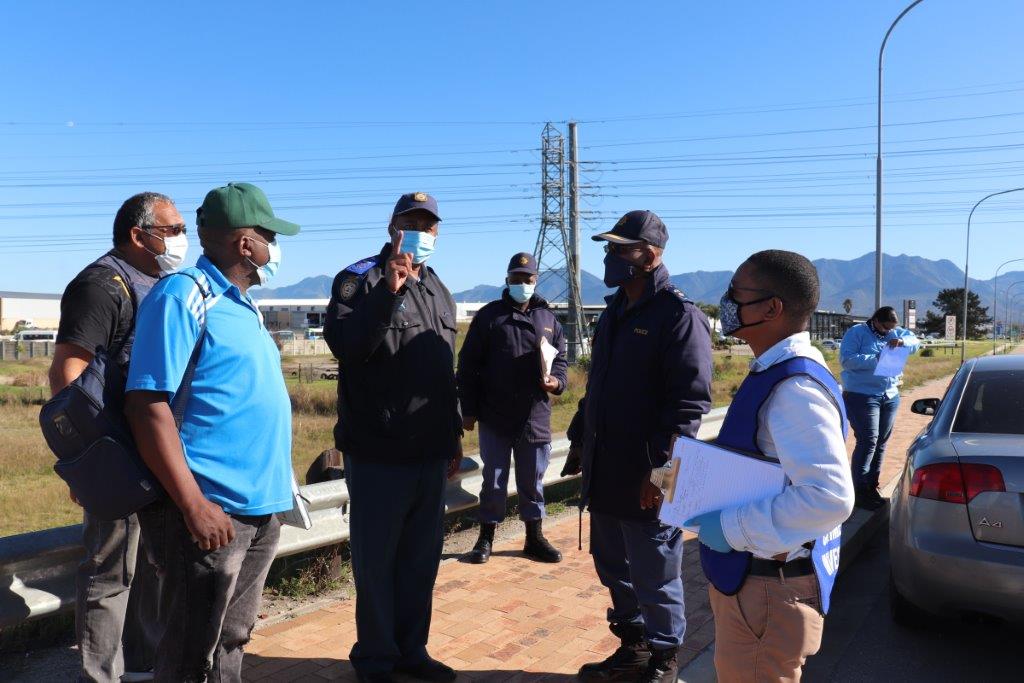 Major-General Oswald Reddy (second from right) with Lt.Col. Hans Blaauw, George acting traffic chief, Richard von Willigh, Quinton Williams and Sgt August.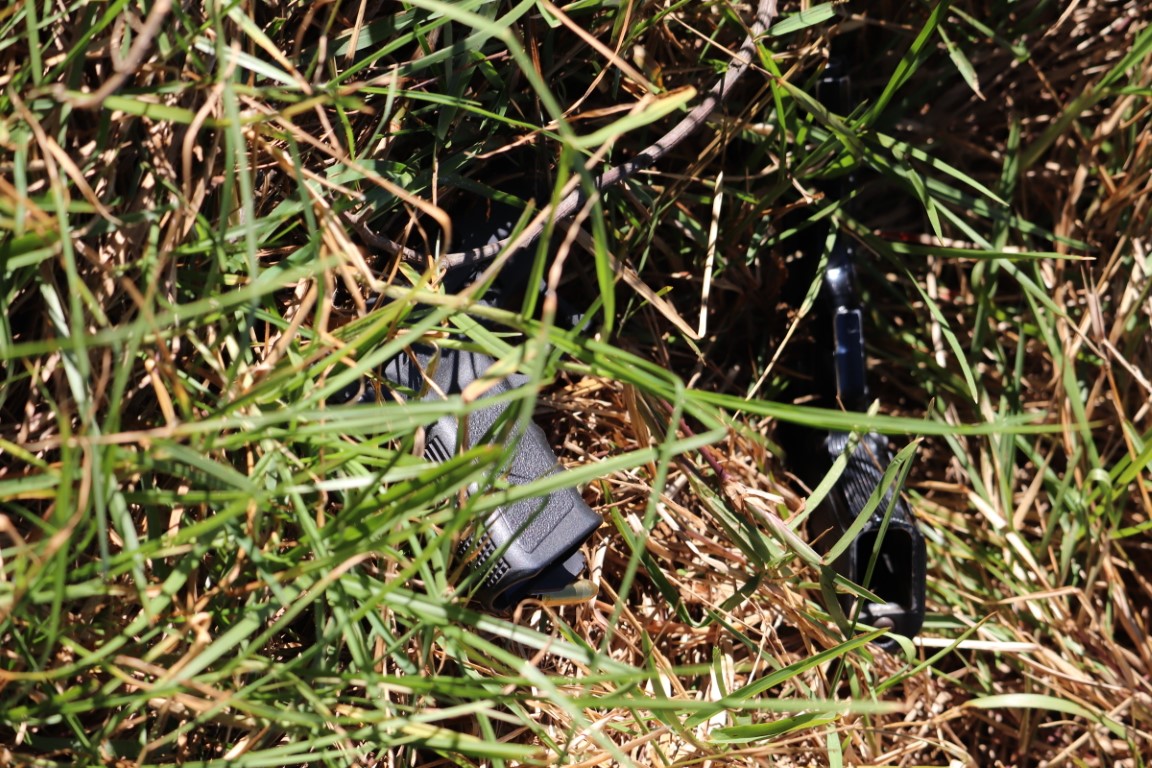 Firearms confiscated on the scene where the suspect was shot.
Previous articles:
'We bring you the latest George, Garden Route news'