Video
GEORGE NEWS AND VIDEO - The George Municipality reported a dam level reading of 87,07% today, Wednesday 31 January.
58,2 mm of rain fell over the past 7 days.
A further rise in the dam level is expected after more rainfall today. The showers are expected to continue till about 14:00 this afternoon.
The South African Weather Service is predicting a warm and sunny day with a maximum of 27 °C on Thursday. Some light rain is expected on Friday, with partly cloudy to sunny weather predicted for the weekend and pleasant maximum temperatures of between 22 °C and 24 °C.
Water consumption is down to 30,7 mega litres, still higher than the 22 mega litre target set by the municipality with a view to encourage Georgians to adapt their water usage habits on a permanent basis in the light of the city's fast growing population, and South Africa being a water scarce country.
2B water restrictions still apply in George and surrounds.
What this means:
• Handheld watering of gardens using a hose and municipal water: even-numbered households Mondays and Thursdays, 19:00 - 21:00 AND uneven-numbered households Tuesdays and Fridays, 19:00 - 21:00.
• Mechanical irrigation of gardens (sprayers) using municipal water is prohibited.
• Watering sports fields using municipal water is prohibited, except for golf course greens, bowling greens and cricket pitches, daily 19:00 - 21:00.
• Filling up of swimming pools using municipal water is prohibited.
• Washing cars with a hose using municipal water is prohibited (buckets allowed), except for commercial car washes.
• Cleaning of outside surfaces using a hosepipe with municipal water is prohibited (buckets allowed).
• "OWN WATER" signage must be displayed where applicable and must be proven on request by municipal officials.
• Applications for exemption of some restrictions may be considered on merit.
Report water leaks and burst pipes to 044 801 9262 or after hours at 044 801 6300.
Report contraventions of water restrictions on 0800 424 277. Fines may apply.
Watch a video below.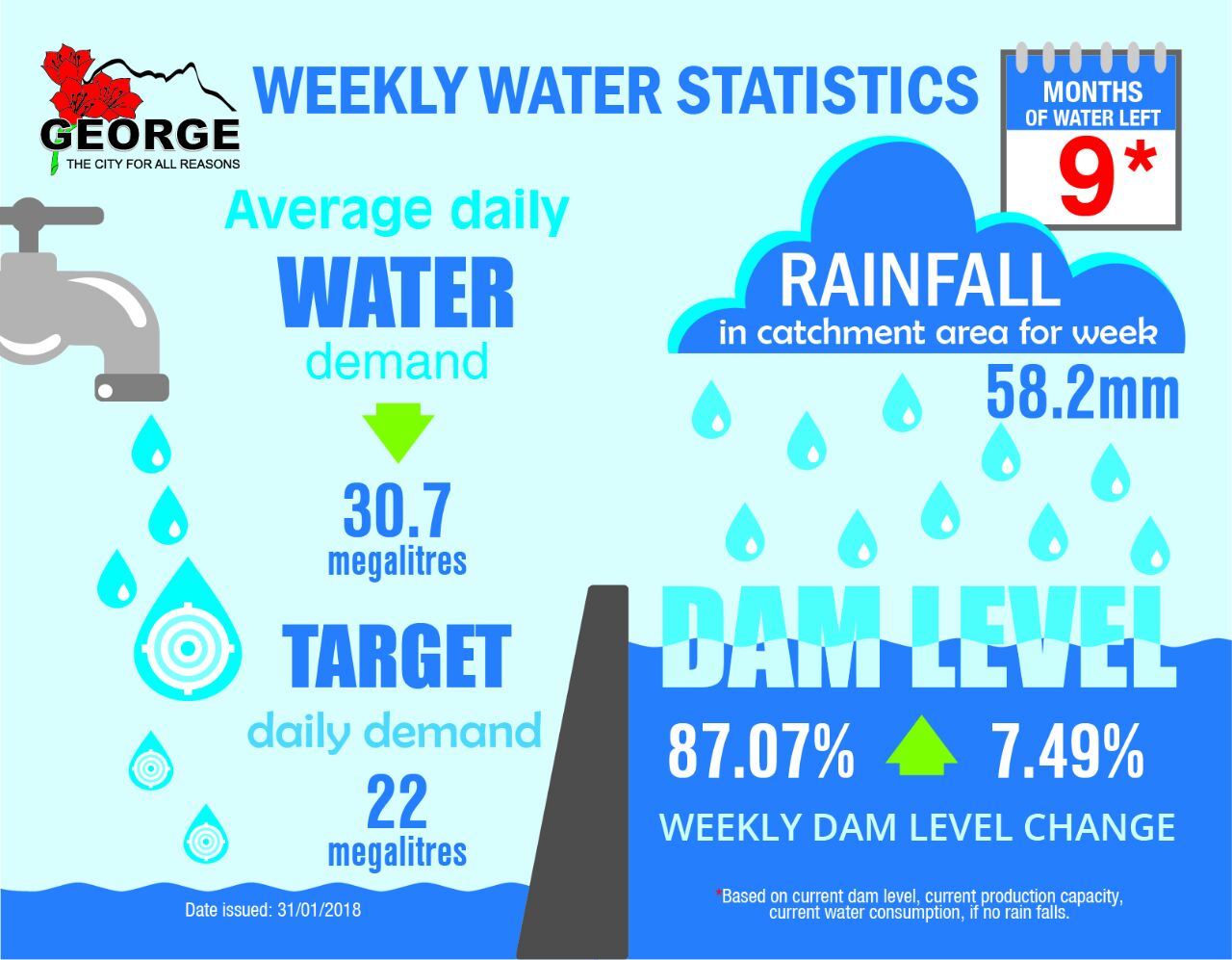 Infographic courtesy of George Municipality.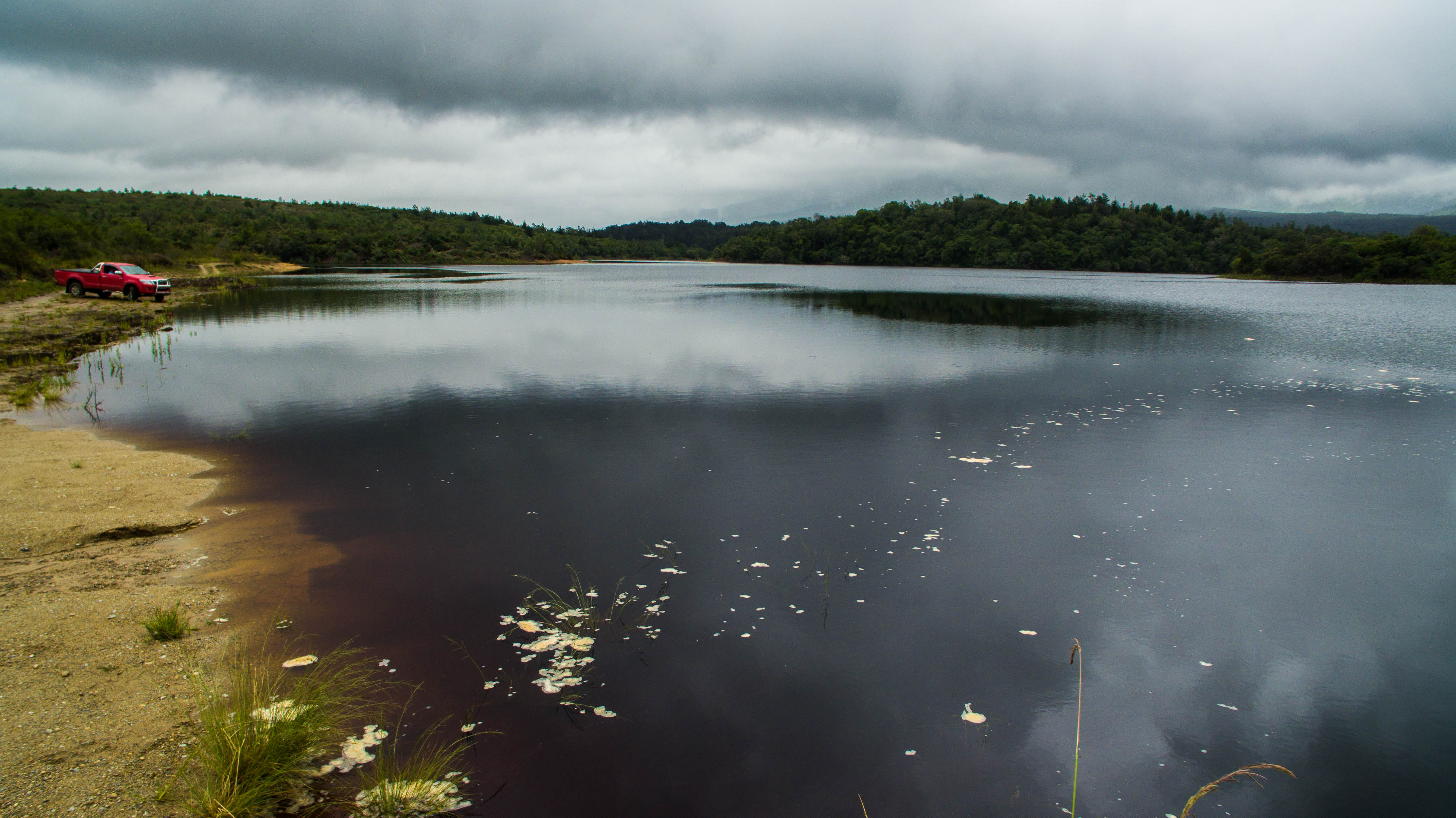 The Garden Route Dam today, Wednesday 31 February. Photo: Wessel van Heerden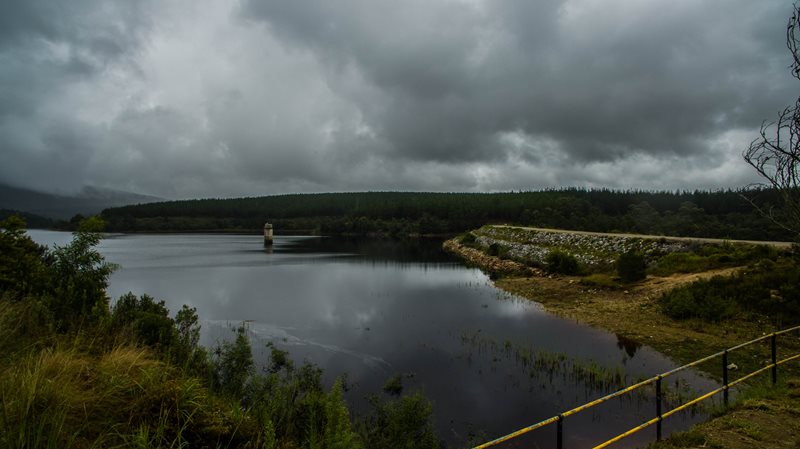 The Garden Route Dam. Photo: Wessel van Heerden
Read related articles:
'We bring you the latest George, Garden Route news'