GEORGE NEWS - The Garden Route Dam level is currently at 56.84%.
37.5 mm of rainfall has been recorded by the George Municipality over the past week.
Section 2C water restrictions and emergency tariffs remain in place.

This means:
• 15kl per month limitation per household, after which emergency tariffs apply.
• Business must reduce consumption by 15% or may be fined.
• Large industry must reduce consumption by 10% or may be fined.
• "Own water" signage where applicable and must be proven on request by municipal officials.
During Section 2C, municipal water may not be used for:
• watering gardens mechanically or with a hosepipe,
• cleaning of outside surfaces with a hosepipe (buckets allowed)
• washing the car with a hose (buckets allowed)
• watering sports fields
• filling up swimming pools

Even if the Section 2C tariffs are lifted, Section 2B restrictions will be applicable up to the 60% dam level mark, again for at least two months thereafter.
Other considerations include the potential impact of the summer holiday season on water usage.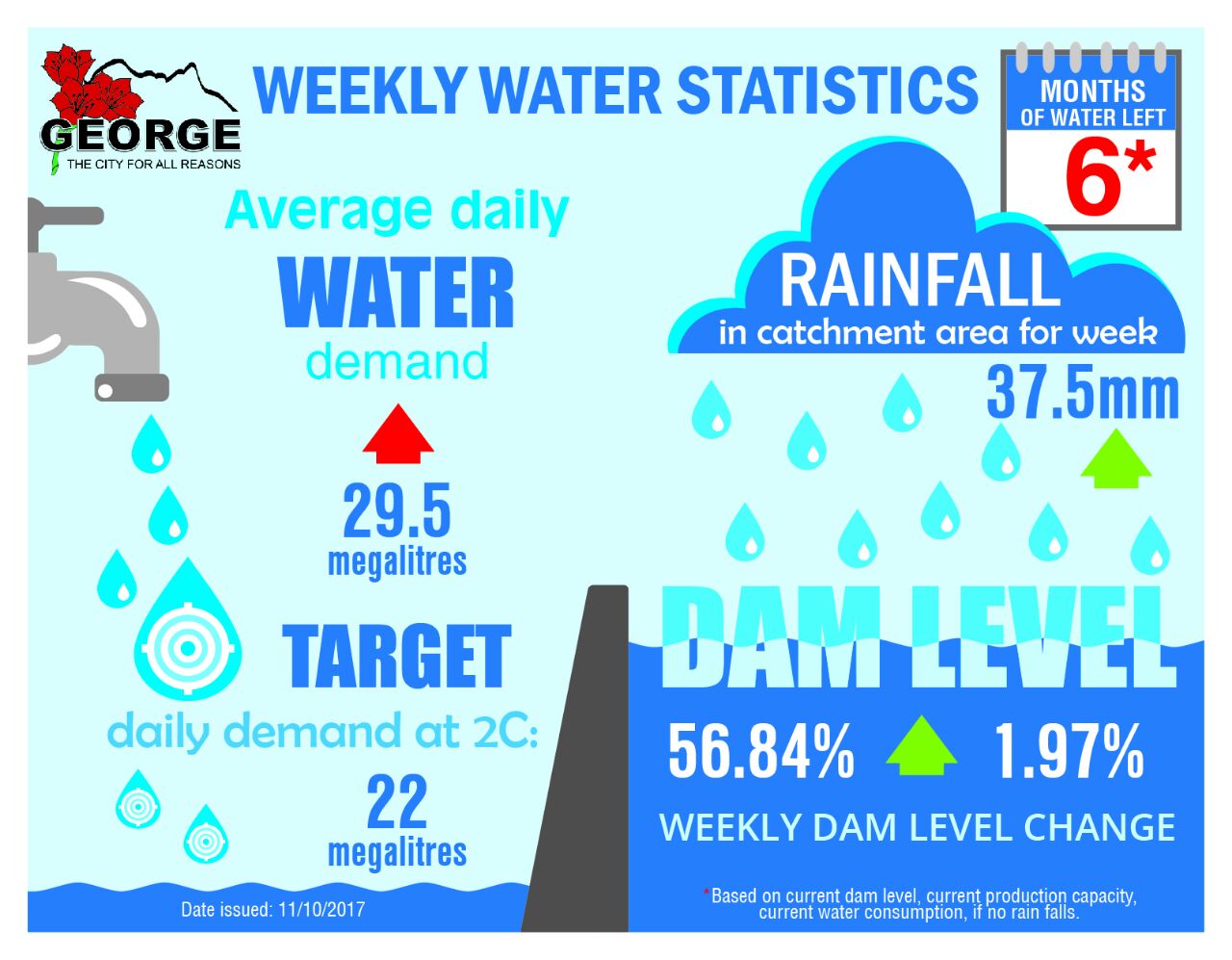 Infographic supplied by George Municipality.
Read related articles:
• Dam level over 50%, restrictions remain
• Water restrictions still in place
• Business guide to water restrictions
• George citizens must halve water usage
'We bring you the latest George, Garden Route news'