Update
GEORGE NEWS - Following the 2015 death of Reshall Jimmy, who burnt to death in his Ford Kuga while on holiday in Wilderness in December 2015, and the subsequent recall of more than 4 500 Kuga vehicles, the National Consumer Commission (NCC) says all compensation pay-outs to various Ford clients have been finalised.
"In terms of the settlement agreement entered into between the NCC and Ford Motor Company South Africa (Ford), which was made an order by the National Consumer Tribunal (NCT) in March this year, Ford agreed to pay each consumer R50 000 as compensation if their vehicle were distributed during the period 2014 to 2017 and that vehicle was one of the 56 Ford Kuga vehicles that caught fire," said the NCC's Phetho Ntaba.
As per the order; consumers had two options:
Option 1: To submit a claim for the payment of the R50 000 (with or without a claim for loss of any movables) against Ford in terms of Section 61 of the CPA. Advocate Terry Motau SC was appointed to provide alternative dispute resolution services; or
Option 2: To choose to proceed to prove damages in court at the consumer's own expense.
A total of 76 affected consumers were engaged during the mediation period and 53 claims were resolved as follows:
47 consumers elected option one, and a total of R2 509 179 was paid which includes additional compensation for loss of movables;
Three consumers elected option two and may take their cases further through assistance of their attorneys;
Three more consumers' claims were rejected as they could not prove that their loss fell within the parameters of the settlement agreement.
Ford also agreed to pay the fine of R35 000 000.
A total of 4 556 Kuga 1.6 EcoBoosts were recalled in January 2017 after pictures and videos of burning vehicles went viral online. The fires were blamed on faulty cooling systems.
Upon enquiry, Reshall's sister, Renisha Jimmy, who has been fighting the battle with Ford since her brother's death, indicated that she will supply George Herald with comment shortly.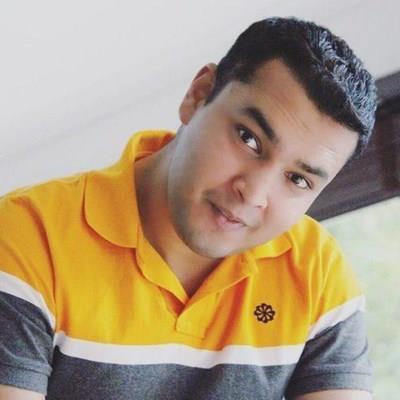 Reshall Jimmy.
In August last year Advocate Gerrie Nel, who represented the Jimmy family during the inquest, announced that he would be withdrawing from the case. "Our intention has always been to dispel the unfounded rumours and we are now convinced that the evidence led thus far excludes any indication linking the death of the deceased to any criminality, suicide or that he was murdered," Nel said at the time.
After the NPA initially declined to prosecute, Jimmy's sister, Renisha, kept demanding answers from Ford and the police.
Eventually Ford acknowledged that it was liable for harm in terms of Section 61(1)(b) of the CPA.
"Acting commissioner at the NCC, Thezi Mabuza, extends her appreciation to the affected consumers for their cooperation and their patience during this process. She also extends her thanks to the Ford representatives and to the mediator, Adv Motau SC, for his professionalism in painstakingly going through each matter and providing guidance as to the resolve," said a press release by the NCC this afternoon, Thursday 26 November.
Read more in next week's George Herald and online.
Read previous articles:
'We bring you the latest George, Garden Route news'