Update
GEORGE NEWS - In its latest update on the progress in Caledon Street, the George Municipality says repairs on the section of the road that failed due to the pumping in the lower layers will continue. Traffic stop and go will be ongoing and heavy vehicles will be present.
Work on sidewalks will continue with the tie-in at the road intersections. A further test section is planned to be asphalted.
The municipality warns that the road, manholes and kerb levels still differ. Road users are requested to drive with care and respect the road signs.
The contractor has experienced vandalism of his signage in the past. Anyone who witnesses vandalism of any kind, is requested to report it to admin@hilland.co.za or 082 305 5097.
Concerns, comments and suggestions may also be reported to this e-mail address and phone number.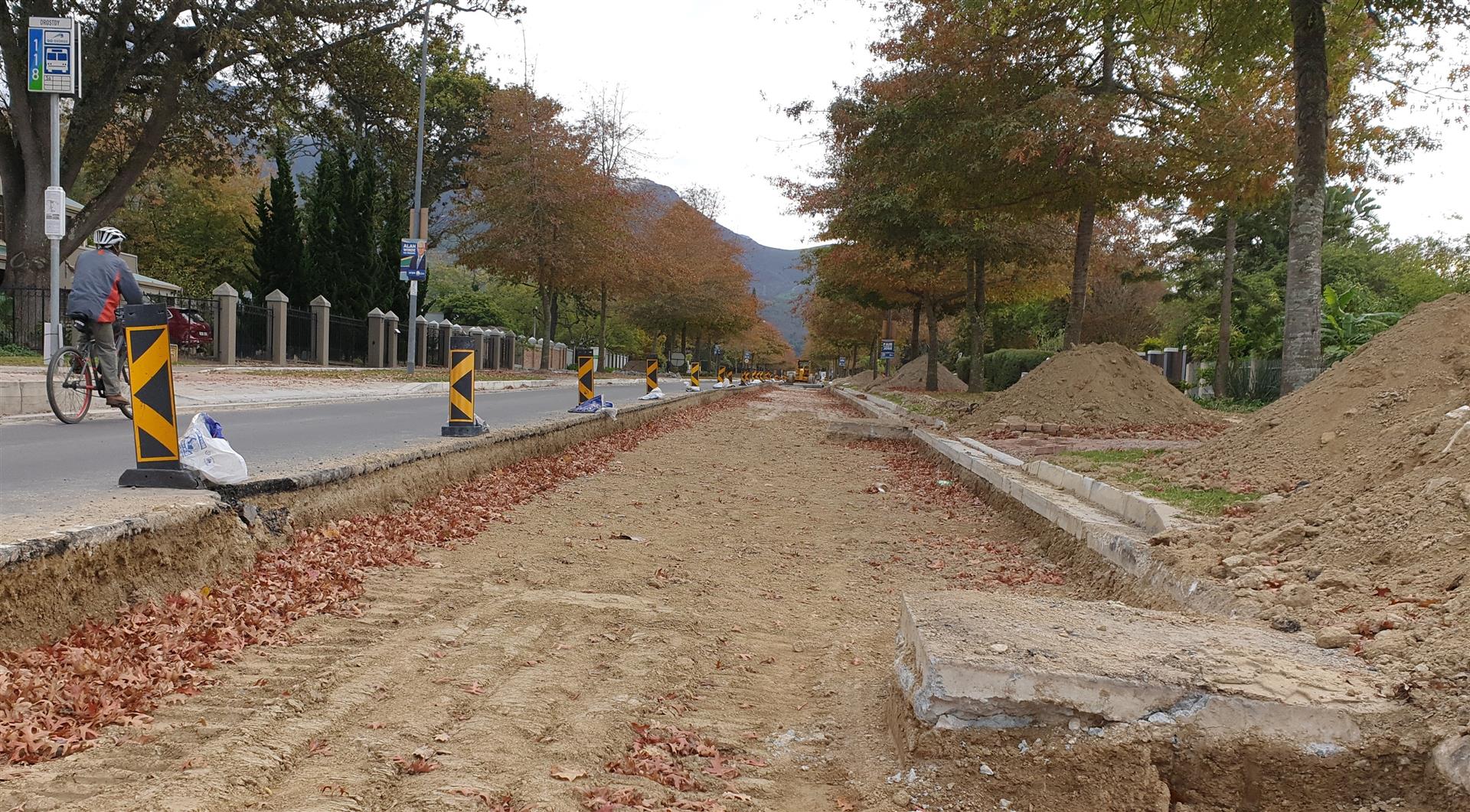 The road works are continuing in Caledon Street. Photos: Alida de Beer
'We bring you the latest George, Garden Route news'