Update
GEORGE NEWS - The bereaved family and members of the Thembalethu community are devastated by the brutal murder of local beauty, Hlompo Mohapi (25).
Mohapi's death has made national headlines after her body was found by a fisherman on the gravel road to Voëlklip in Herold's Bay last Thursday, 5 July.
She had multiple stab wounds to her chest and her throat was partially slit.
It is believed that before her death Mohapi was on her way to an interview at the George airport.
According to George Airport manager Brenda Vorster, there were no interviews at the airport on the day of Mohapi's murder. However, as a public space, the airport may well have served as an interview venue.
Arrest
On Saturday 7 July a 28-year-old man, Phumlani Qusheka from King William's Town in the Eastern Cape, was arrested in Knysna with Mohapi's cellphone in his possession.
Qusheka was allegedly on his way back home at the time of his arrest.
He appeared in the George Magistrate's Court on a charge of possession of stolen property on Tuesday, where the case was postponed until Monday 16 July. He remains in custody.
Southern Cape police spokesperson, Captain Malcolm Pojie, told the George Herald that Qusheka cannot be linked directly to the murder at this stage.
WhatsApp
Details about the origin of a WhatsApp message that Mohapi allegedly sent from her phone to her boyfriend and a friend on the afternoon of her death are still unclear.
"Mntase please call the police urgently or quickly go to the police station. I went to a job interview today and it went well. On my way home I saw a man I used to flirt with with 2 coloured guys and they offered me a lift, they said they are going to take on of the guy's girlfriend in Herold's bay, but we didn't reach there. They took a right turn ufike e [sic] Herold's Bay, it's a gravel road. They are threatening to kill me if I don't sleep with them now. They are outside the car right now please please talk to the police. I can't make any call cause they will see me," reads the message.
Hlompho Mohapi (25) from Thembalethu had her whole life ahead of her.
According to Pojie the message does form part of their investigation, but he did not want to comment when asked whether they are investigating the possibility that Mohapi did not send the message herself.
Rumours
"The investigation is very sensitive. There are also many rumours and allegations made on social media. Our focus is the murder and what happened before and afterwards. All clues and allegations are being followed up and all possibilities are being investigated. We ask the public not to jump to conclusions as it can interfere with the investigation," he said.
Friends of Mohapi who spoke to the George Herald said they found it strange that the message is in English and not in isiXhosa. Police could not confirm whether they were contacted by any of the recipients of the message.
Bereaved family
According to Mzwandile Ntaka, Mohapi's uncle, the family is devastated beyond words. "This is not easy for the family. We can't eat or sleep.
"She was loved so much in the family and we don't understand why or who would do such an atrocious thing to her."
Mohapi will be laid to rest on Saturday 21 July. Her memorial service will start at 08:00 in the Thembalethu community hall.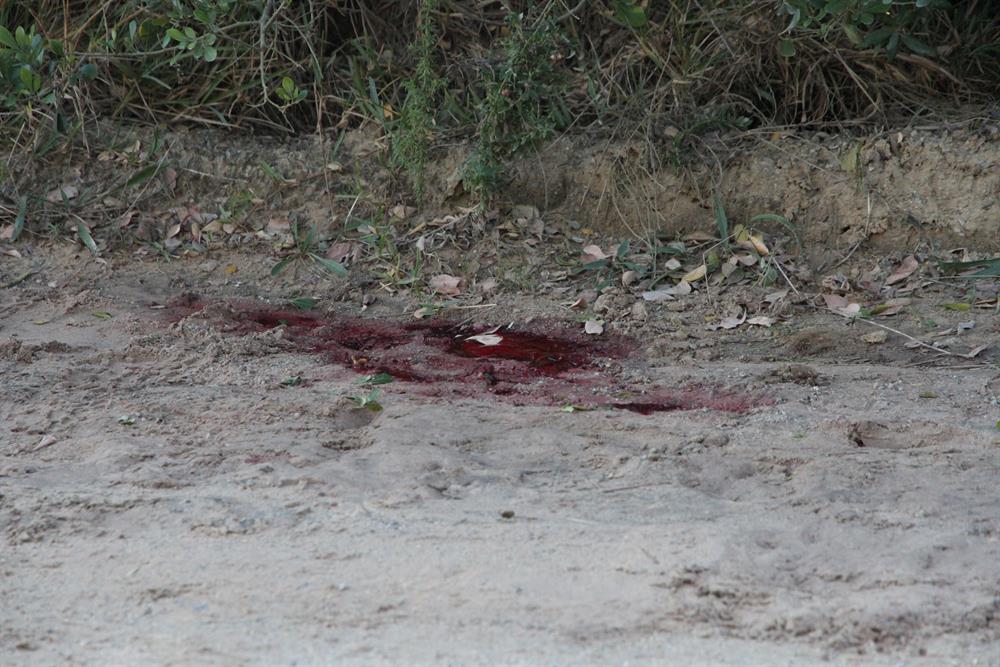 Mohapi's body was found dumped next to the Voëlklip road in Herold's Bay.
Planned picketing
In the meantime the ANC Youth League (ANCYL) has called on all its Southern Cape members to take part in a picket scheduled for next week.
"As the ANCYL we strongly condemn the brutal killings of beautiful, defenceless women. We urge the community to stand up against this. Hlompho was part of this community and deserved to be protected by all of us," said Mbangu Aviwe, ANCYL spokesperson, in a press release.
Read the full statement by the ANCYL
Mohapi's body was found next to the gravel road that leads to Voëlklip in Herold's Bay.
Read previous articles:
'We bring you the latest George, Garden Route news'