Advertorial Gallery
MOTORING NEWS - George Auto, situated on the corner of York Street and Nelson Mandela Boulevard, has made good on their New Year's resolution for 2020 to go green, as featured in George Herald of 30 January.
Covid-19, along with strict lockdown regulations, has hampered the process, but as from end October, George Auto is officially green.
Co-owner and managing director Martin de Wet says two 2 000l water tanks have been installed, storing more than ample rain water for the business' needs.
The necessary connections were implemented to utilise the rain water in the bathrooms and for washing vehicles.
"We do however use filtered water for human consumption," says De Wet.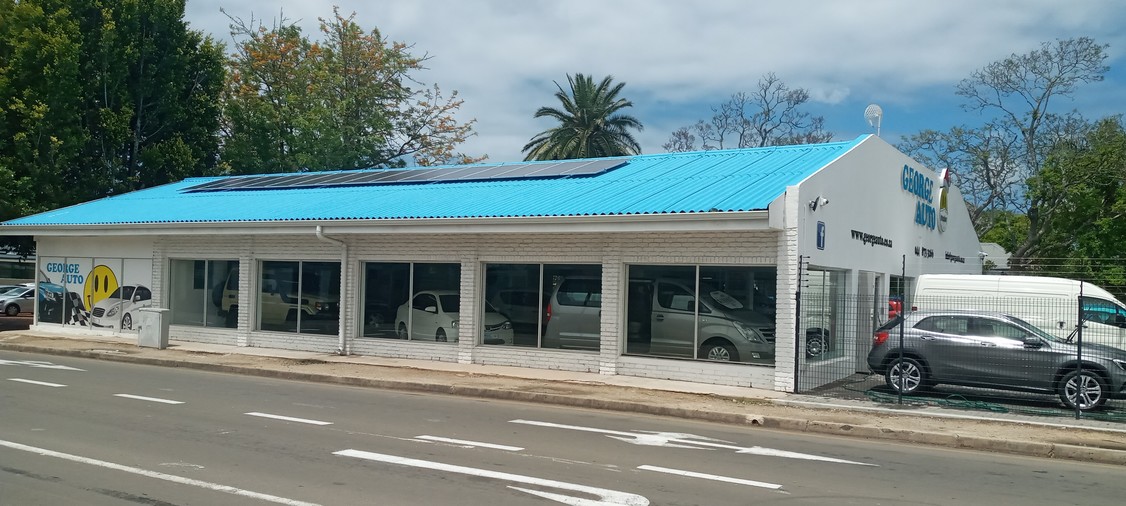 The solar panels on the roof of George Auto. INSET The two 2 000l water tanks.
To help with power supply, fifteen 365W solar panels generate power that is stored in three 3,5 lithium batteries.
The power supply is available for use through a Victron 5kva easy sol inverter. As load shedding is a reality that can't be escaped, De Wet is glad the business is off the grid. Going green has also led to savings on basic services and the company sees it as a long-term investment.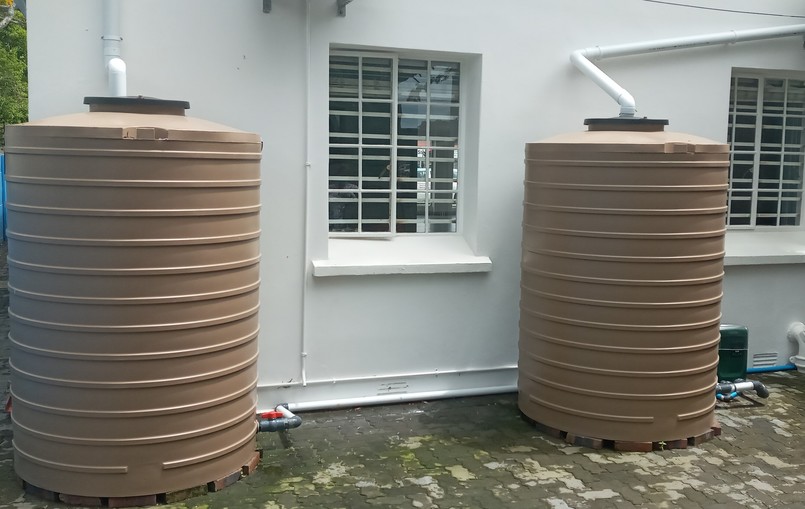 The two 2000 l water tanks. Photo Eugene Gunning
"If we don't have power, we can't do business," says De Wet.
"George Auto is proud to know that we are now contributing to a cleaner environment too."
'We bring you the latest Garden Route, Karoo, Hessequa news'