GEORGE NEWS - Rain was pouring outside the George Magistrate's Court this morning as Municipal Manager Trevor Botha, former George mayor Melvin Naik, Director of Community Services Walter Hendricks and two other officials, Wessel Robertson and Rowan Botha, made their first appearance in court on charges of fraud, corruption and contravention of the Municipal Finance Management Act.
The five accused were recently served with court summonses by the Hawks Serious Commercial Investigation. The charges relate to Naik's mayoral project, War on Waste.
They will make their second appearance on 10 December, which will provide George Council with enough time to consider a request by the accused for financial assistance from George Municipality.
George Council will be furnished with available information on the case, including the defence of the accused, to make an informed decision on the matter. In all likelihood a future date for the court case will also be established on 10 December.
Chances are good that the case will be heard in the Regional Court, which, according to an informed individual, is fully booked until the middle of 2021.
On an order from Magistrate Christiaan Daniels, the five accused have to surrender their passports and notify the court should they have any change in address. They were also instructed to make no contact with any of the state's witnesses, some of whom are employed by George Municipality.
Both Botha and Naik have proclaimed their innocence before, saying the [then] allegations hold no truth. Read a previous article with their statements.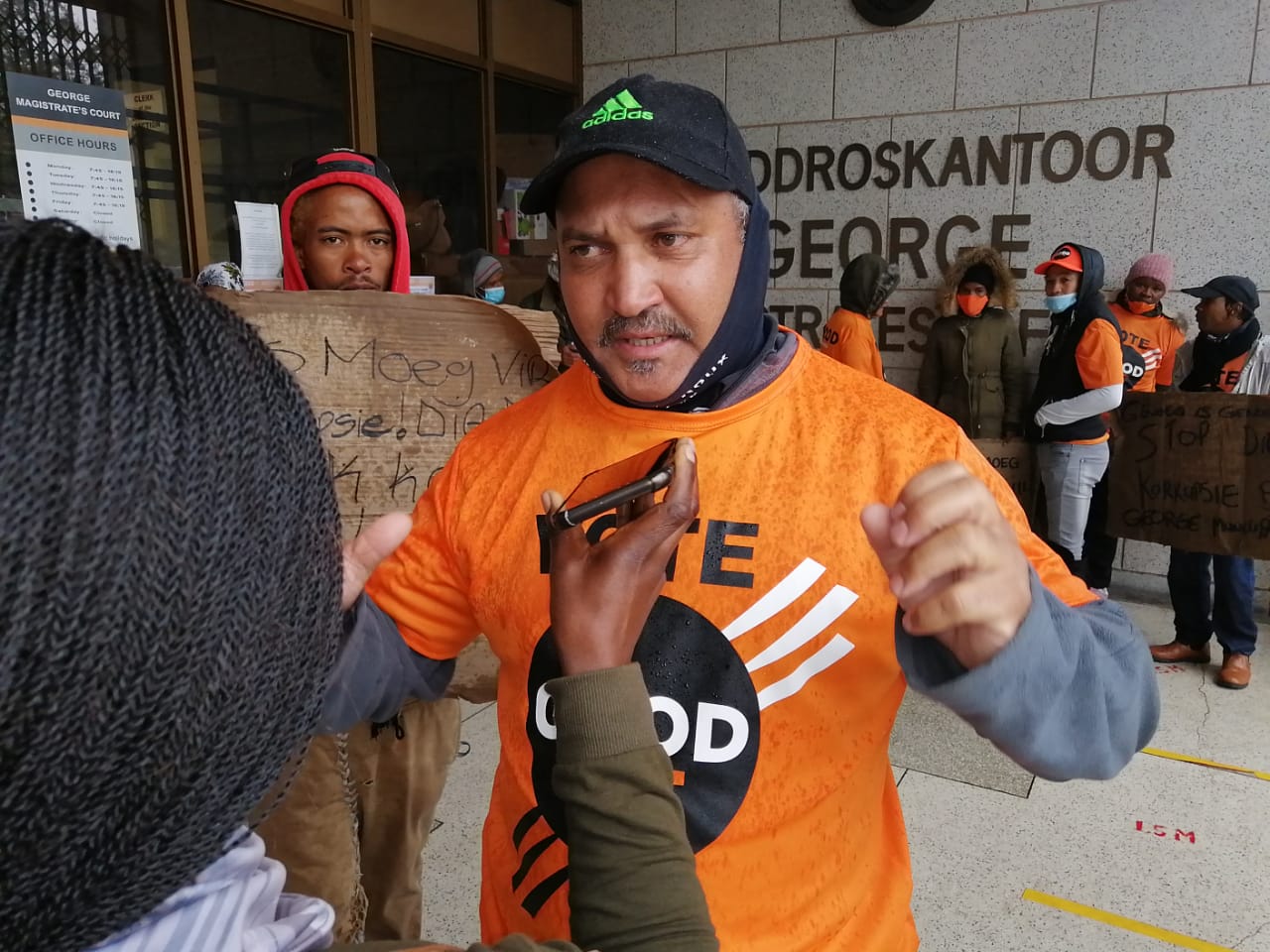 Marius Saayman, an activist for the Good party in Pacaltsdorp, said the community is tired of municipal corruption, which is destroying lives. Photos: Michelle Pienaar
Robertson and Botha indicated earlier this week that they will not pass comment at this stage, on the advice of their lawyer. Trevor Botha and Walter Hendricks are represented by their attorney Nico Smit, and the attorney Winston Jansen represents Melvin Naik, Wessel Robertson and Rowan Botha. Adv Xolile Jonas is representing the state.
Previous article: Four officials and former mayor to court
'We bring you the latest George, Garden Route news'