* This article was amended after comment from Naik was received.
GEORGE NEWS - Municipal Manager Trevor Botha, former mayor Melvin Naik and three other senior municipal officials of George Municipality, will appear in the George magistrate's court on 9 October on charges of fraud, corruption and contravention of the Municipal Finance Management Act.
In response to a query from George Herald both Botha and Naik proclaimed their innocence saying the allegations are untrue. Botha said he has appointed a lawyer and will defend "the baseless allegations" in court. Naik said he and his legal team welcome the chance to once and for all put to rest the "untrue and unfounded" allegations.
The five were served with court summonses by the Serious Commercial Investigation branch of the Hawks.
According to Hawks spokesperson, Lieutenant Colonel Philani Nkwalase, Naik allegedly offered work to a company on a planned project long before it was formally registered with the municipality: "He [allegedly] further colluded with the municipal manager and senior personnel within the Community Services department of the municipality and appointed other associated companies to do work under the "War on Waste" project in 2017.
These service providers allegedly received payments long before the project was formally registered or a project budget allocation was made. About R9-million was [allegedly] paid between May 2017 to December 2017."
Nkwalase said a chain of gratifications were allegedly paid to the officials involved in the form of cash payments, holiday accommodation and donations for school functions.
"The matter was reported to the Hawks for investigation in 2018 after one of the company director's reported fraudulent and corrupt behaviour of the officials in 2018," said Nkwalase. "This was due to the [alleged] failure to deliver on the promises made to the companies, when the relationship between the former mayor and his councillor allegedly turned sour."
The Hawks started their investigation into the "War on Waste", a mayoral project, back in 2018. Their investigation was handed to the National Prosecuting Authority by April last year. While waiting for action from the NPA, Western Cape Minister of Local Government, Anton Bredell, ordered another forensic investigation in September last year. The "Bredell investigation", as it was called, was finished within five months. The report was released in January this year and shortly thereafter the DA set the wheels in motion to unseat Naik as mayor.
Botha: 'Utter lies'
At 10:00 this morning Botha said the allegations that he received money are utter lies. His full comment is as follows:
"The allegations are unfounded and untrue. I have appointed a lawyer and will defend these baseless allegations in court. The aggrieved person making the allegations [follow the link for a previous article] did not tender for the cleaning and garbage removal project and was therefore not eligible. Prior to the tender process, urgent quotations were requested according to which the aggrieved person was appointed to perform work according to a deviation process. That work was performed and the Procurement Processes took place according to legislation. The R6-m was indeed fruitfully used to address illegal dumping as well as the maintenance of the landfill site, as was required. The sensation seeking public announcement of the R6-m is absolutely untrue and will be proved in court. The so-called aggrieved person making the allegations is also closely linked to the senior official who was previously fired for fraud involving the investment of R359-m. Inexplicably, nothing has been done about the matter by the relevant authorities. This makes one seriously wonder. The evidence and relevant supporting documents have been made available in respect of all allegations and investigations. Of course, the politicians will gain publicity from this, but some of their actual corruption and manipulation of processes will emerge. The issue of the landfill site and cleanup actions was fully investigated and the R6-m was for services performed and rendered. The evidence is available."
Naik: 'I'm innocent'
At about 13:30 Naik confirmed that he has received a summons to appear in court saying he and his legal team welcome the chance to once and for all put to rest the untrue and unfounded allegations. His full comment is as follows:
"One thing that I am happy about is that these faceless, spineless people (some of whom are in the current council's leadership) who politicised the allegations will be identified in public. He/she who made these allegations will have to prove their unfounded allegations beyond reasonable doubt, and that is what we are waiting for. I stand firm in my conviction that the municipal manager was correct in not awarding a tender to someone who never put in a tender. Nobody talks about this. It I untrue that the objector (beswaarde) gave me any money and his allegation that he also paid officials he will have to prove in court. My name has been dragged through the mud for too long for political gain by my opponents. I maintain that I am innocent and will do everything in my power with the help of God to restore my good name."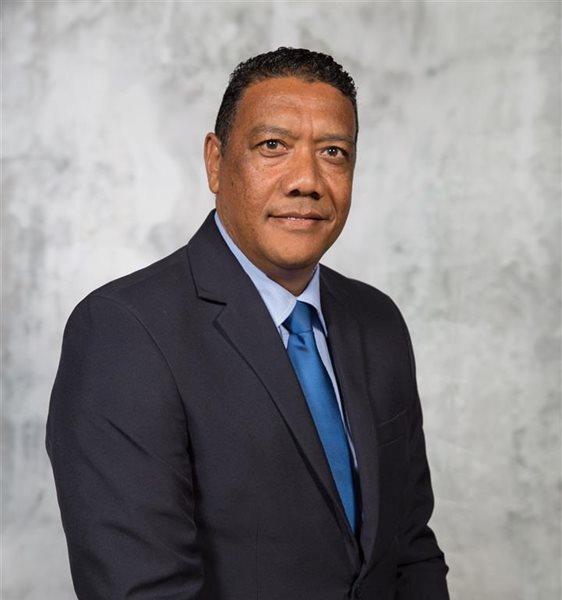 Melvin Naik
Both Botha and Naik asked that their complete responses to our queries be published. As their responses were translated, read their original responses in Afrikaans at the bottom of this article.
Report awaited
Responding to a query from George Herald regarding possible internal action against Botha and the other three implicated officials, George Mayor Leon van Wyk said an internal disciplinary process is underway and that the municipality is expecting a report regarding the allegations any day now. It will then serve in council. "Council can only act on the report's conclusions and recommendations. This will determine the disciplinary action to follow."
Evidence
DA Constituency Head of George, Geordin Hill-Lewis, said today the DA has been expecting this announcement for a long time. "We were waiting for it. The investigation took very long, and there was an enormous amount of evidence. We now look forward to the case proceeding and to seeing justice being served, hopefully quickly," said Hill-Lewis.
"We feel that this is also a vindication of all the efforts we've been making this year to clean up George. We've still got a lot of work to do, but clearly we're on the right track. We have a zero tolerance approach to corruption, and this sends a strong message to anyone else involved in anything dodgy - jou tyd is kort! You will be caught."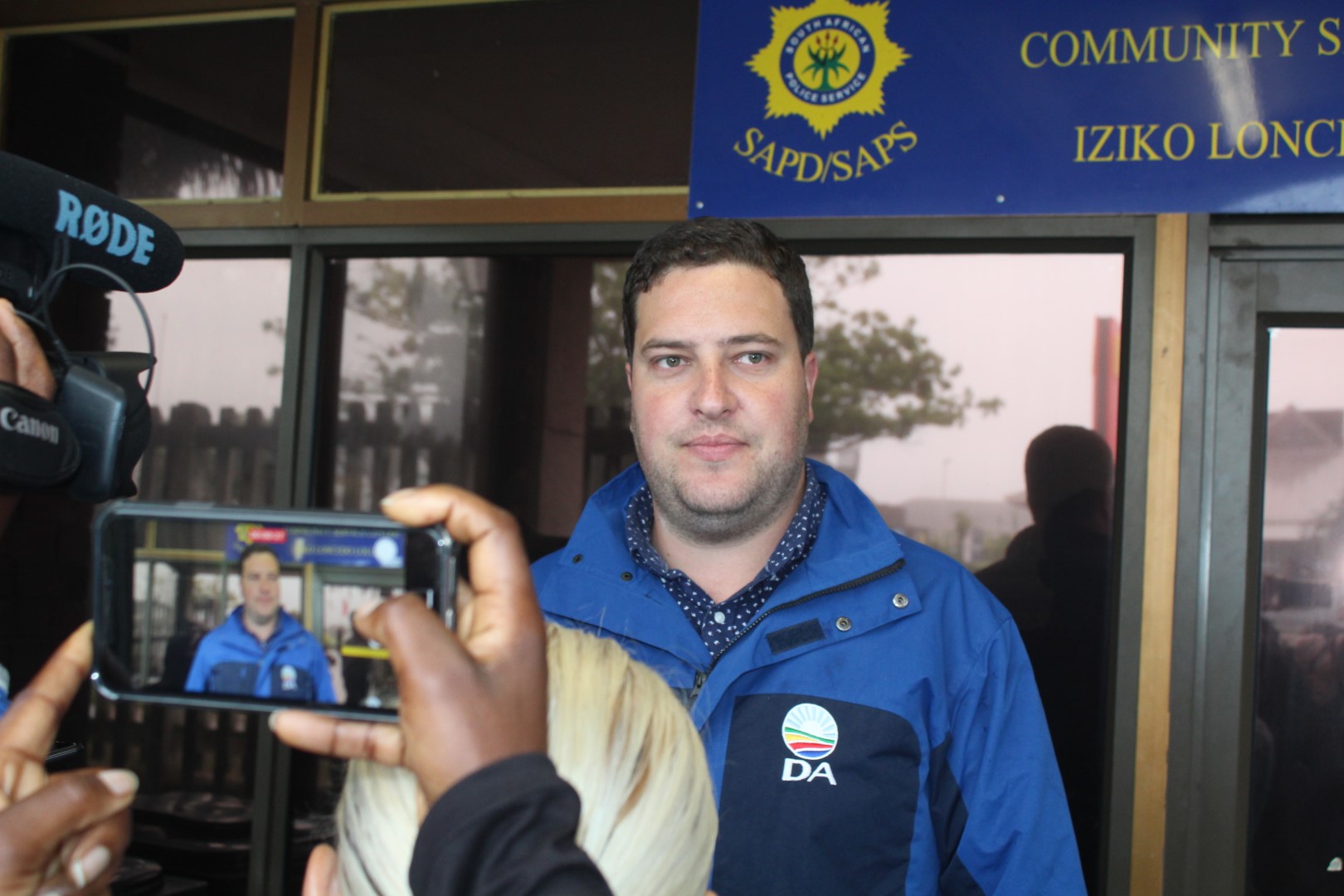 DA Constituency Head of George, Geordin Hill-Lewis Photo: Michelle Pienaar
Botha's comment in the original Afrikaans:
"Die aantygings is ongegrond en onwaar. Ek het 'n prokureur aangestel en sal die basislose aantygings in die Hof verweer. Die aantygings dat ek kamstig geld sou ontvang het is absolute leuens. Die beswaarde persoon wat die aantygings maak het nie getender vir die skoonmaak en vullisverwyderings projek nie en het dus nie in aanmerking gekom nie. Daar was voor die tender proses aangevra vir dringende kwotasies waarvolgens die beswaarde persoon volgens 'n deviasie proses aangestel is om werk te verrig. Daardie werk was verrig en die verkrygingsprosesse het volgens wetgewing geskied. Die R6m was inderdaad vrugtevol aangewend vir die onwettige vullisstortings asook die instandhouding van die stortingsterrein soos benodig was. Die sensasie soekende manier van publiekmaking van die R6m is dus uit en uit onwaar en sal in die hof bewys word. Die sogenaamde beswaarde persoon wat die aantygings maak is ook nou verbind met die senior amptenaar wat vroeer afgedank is vir bedrog met die investering van R359m. Daar is onverklaarbaar nog steeds niks aan die saak deur die betrokke owerhede gedoen nie. Dit laat mens ernstig wonder. Die bewysstukke en relevante stawende dokumente is beskikbaar gemaak ten opsigte van alle aantyigings en ondersoeke. Natuurlik sal politici publisiteit hieruit dreineer, maar van hulle werklike korrupsie en manipulasie van prosesse sal na vore kom. Die kwessie van die stortingsterrein en skoonmaakaksies was ten volle ondersoek en die R6m was vir dienste wat uitgevoer en gelewer is. Die bewyse is beskikbaar."
Naik's comment in the original Afrikaans:
Naik het bevestig dat hy 'n dagvaarding ontvang het om in die hof te verskyn.
"Ek en my regsspan verwelkom dit om vir eens en vir altyd die onwaar en ongegronde aantygings in die bed te sit. Een ding waaroor ek bly is is dat hierdie gesiglose en ruggraatlose mense (van wie in die huidige raad se leierskap is) wie die aantygings verpolitiseer het geopenbaar sal word. Hy/ sy wat beweer sal moet bo natuurlike twyfel kom bewys van hulle ongegronde bewerings en dis waarvoor ons wag. Ek staan vas daarby dat die munisipale bestuurder korrek opgetree het om nie 'n tender aan iemand toe te ken wat nie getender het nie. Niemand praat van dit nie. Dis onwaar dat die beswaarder vir my geld gegee het en sy bewering dat hy ook amptenare betaal het sal hy maar in die hof moet kom bewys. Vir te lank was my naam deur die modder gesleep vir politieke gewin deur my teenstanders. Ek behou my onskuld standpunt en gaan alles in my vermoë doen met die hulp van God om my goeie naam in ere te herstel."
Naik het gesê hy gaan ook sy verklaring op sosiale media plaas.
'We bring you the latest George, Garden Route news'