Update
GEORGE NEWS - Last Friday evening, 17 May, students and members of the public exchanged ideas about their ideal future South Africa during a live-stream, interactive event at Nelson Mandela University (NMU) George Campus.
The platform was set by the Centre for the Advancement of Non-Racialism and Democracy (Canrad) to enable a broad range of people to point out the issues the public wants government to deal with.
Bonny Brink-Lawrence of the organisation Transformation in Action (TIA) said the event was part of a series of similar discussions in the province, with the final one due in June.
The facilitator was the media analyst and CEO of the One City Many Cultures Cape Town Festival, Ryland Fisher from Cape Town. He said they have had discussions like this in Cape Town and wanted to include George too.
"The organisers intend to draw up a report that will be circulated to senior politicians and municipalities throughout South Africa to give them an idea of the views of a broad range of South Africans."
People shared their ideas of what they want and see for a better future South Africa. Some wish their parents had grown up in an age of technology so they could be taught more relevant information.
A young lady wishes that men will be taught how to treat woman with respect.
A young man who works with youngsters said opportunities are few and far between, and he wants there to be more and better opportunities for especially rural youth to give them a way out of poverty.
Bonita Bennett, director of the District Six Museum where a previous discussion was held, said, "How do we interact with government in a way that will help them achieve a more equitable society?
"How do we fix the many things that are wrong in our country so that we can all look forward to a better and more positive future? What do we want the country we live in to look like?"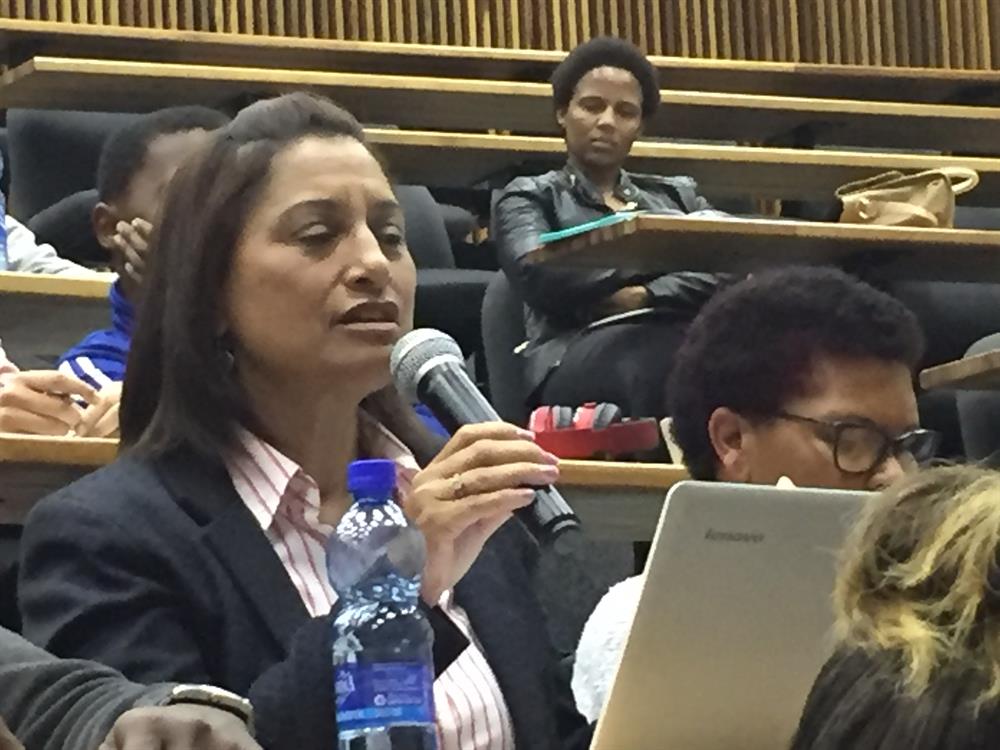 Bonny Brink-Lawrence, the director of Transformation in Action (TIA) Skills Centre, was also there to share her ideas.
David Alexander, acting principal of NMU George Campus, said the university encourages dialogue as a participatory approach to the posing and solving of problems.
"Dialogue is extremely important to us. We encourage initiatives such as the One City, Many Cultures Project."
Other organisations that were involved were Transformation in Action Skills Centre NPO, the Community Chest of the Western Cape, the District Six Museum and the One City, Many Cultures Project.
Students and members of the public came to share their ideas during a live-stream, interactive discussion.
Read a previous article: Ideal South Africa - What would it look like?
'We bring you the latest George, Garden Route news'