Update Video
GEORGE NEWS & VIDEO - As if Covid-19 and the lockdown didn't make things tough enough for animal welfare organisations in the area, the PDSA in Conville suffered another huge blow when their crematorium burnt down on Monday morning, 3 May.
According to PDSA manager Moira Gibbs, the fire started at about 08:25, shortly after they switched on the incinerator. The cause of the fire has yet be determined.
Although the George Fire Department was swiftly on the scene, the part of the building that hosted the crematorium could not be saved.
Inspectors of the Garden Route SPCA (GRSPCA) and Coriza Vermeulen of the Cat Assistance Team (Cat) Garden Route helped the PDSA to evacuate cats and dogs in their care.
"Thank you to everyone who rushed to our aid, it really is much appreciated," Gibbs said.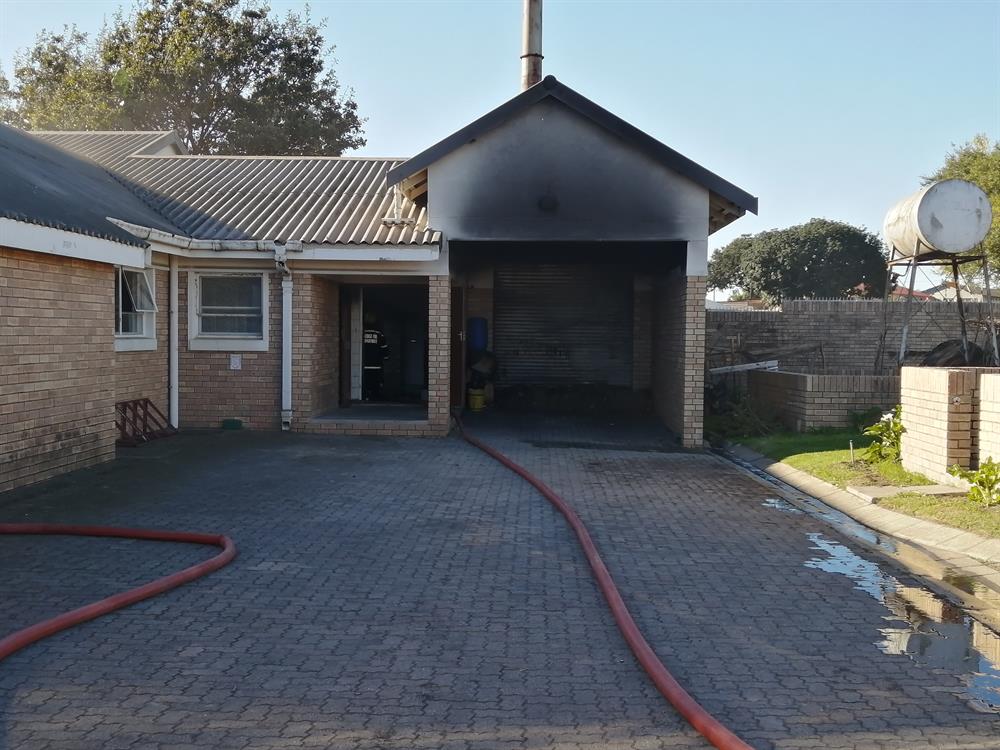 The fire that destroyed the crematorium started on Monday morning, shortly after the incinerator was switched on.
At around lunchtime on Monday, after most of the smoke had cleared, PDSA staff were back in action. Resident vet Dr Shirley Smith and her team even managed to sterilise cats brought to them by Cat Garden Route.
"Luckily our clinic didn't sustain any damage and we could continue with sterilisations booked for the day," said Gibbs.
By Tuesday morning the evacuated pets that spent the night at the GRSPCA were returned to the PDSA for their various treatments and the clinic was in full operation.
Gibbs said that she doubted that they will rebuild the crematorium at this stage but that they are in desperate need of funds to repair the damage to parts of the main building.
Watch a video below:
The PDSA cares for indigent animals in the community and donations like dog and cat food, money and blankets are always greatly appreciated.
"This fire was really, really bad and there is a lot of damage. Any donations will be greatly appreciated," said Gibbs.
For more information or to assist the PDSA in any way possible, readers can contact Gibbs on 082 296 5051.
The PDSA's crematorium sustained severe damage during the fire.
The Garden Route SPCA (GRSPCA) as well as the Cat Assistance Team (Cat) Garden Route, rushed to the aid of the PDSA and helped evacuate cats and dogs in the building. Photos: Kristy Kolberg
Previous article: PDSA crematorium up in flames
'We bring you the latest George, Garden Route news'