Video
GEORGE NEWS & VIDEO - The PDSA in Conville was dealt a huge blow when their crematorium burnt down earlier this morning, Monday 3 May.
According to PDSA manager, Moira Gibbs, the fire started at about 08:25 - shortly after they switched on the incinerator.
The cause of the fire has yet be determined.
Although the George fire department was on scene swiftly, the part of the building that hosted the crematorium could not be saved.
Inspectors of the Garden Route SPCA and Coriza Vermeulen of Cat Garden Route also rushed to the scene to help evacuate the animals.
"Thank you to everyone who rushed to our aid, it really is much appreciated," Gibbs said.
Watch a video below:
PDSA manager Moira Gibbs in conversation with the Garden Route Spca's head inspector, Salomé Bruyns.
Gibbs said that she doubted that they will rebuild the crematorium at this stage.
The PDSA cares for indigent animals in the community and donations like dog and cat food, money and blankets are always greatly appreciated.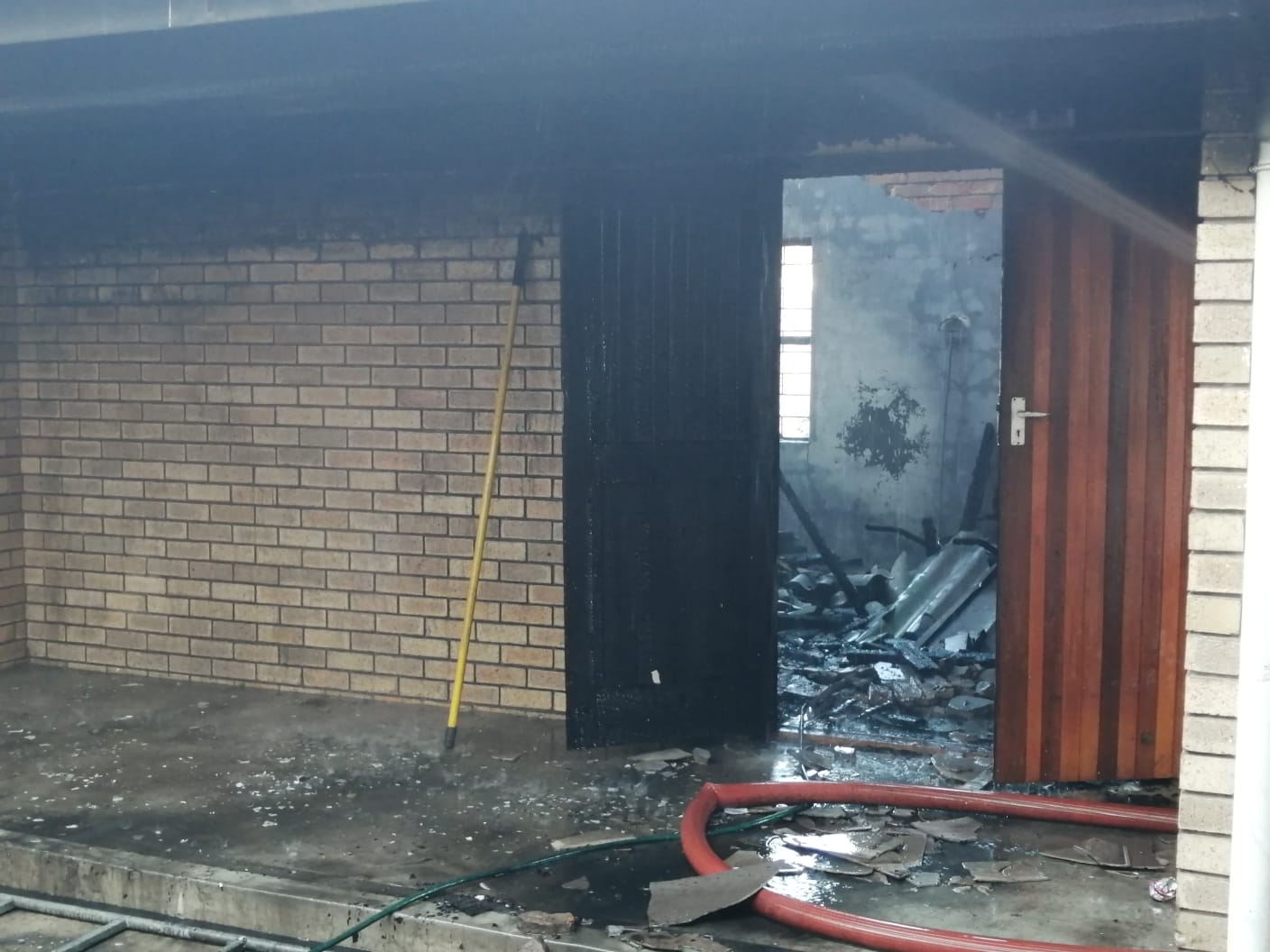 The fire caused extensive damage to the building.
George Fire Department on scene.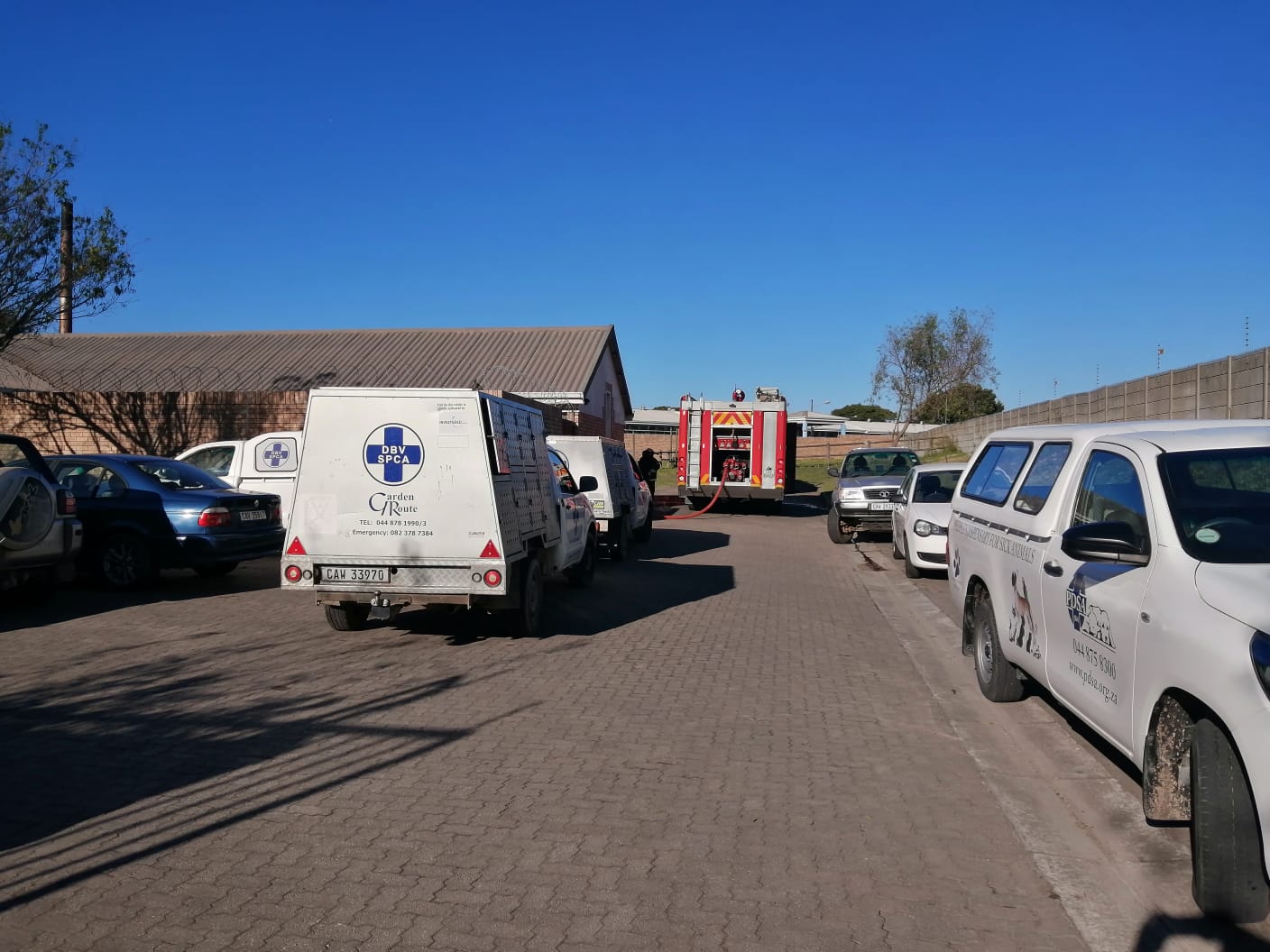 The Garden Route SPCA assisted with evacuating the animals.
Photos: Kristy Kolberg
'We bring you the latest George, Garden Route news'