Update
GEORGE NUUS - Teen Maandagmiddag het huldeblyke op George Herald en Georgiete Staan Saam se Facebook-blaaie steeds ingestroom ná die afsterwe van Johan Gerber, oftewel, oom Shorty, soos meeste mense dié plaaslike legende geken het. Hy is Donderdagmiddag, 11 Oktober aan natuurlike oorsake in die parkeerarea by Paddagat oorlede.
Oor die jare het oom Shorty (68), die eienaar van Shorty's Driving School, duisende mense in en om George leer bestuur. Meeste van die tyd het sy studente met die eerste probeerslag hul lisensies gekry. Hy en sy wit Toyota Tazz, menigmaal met 'n verbouereerde leerlingbestuurder langs hom, was 'n bekende gesig in George.
Oom Shorty, 'n boorling van Port Elizabeth, het in 1979 na George verhuis ná hy as verkeersbeampte 'n oorplasing hierheen gekry het.
Omtrent 10 jaar later, in die vroeë 90's, het hy sy verkeersbaadjie uitgetrek en die bestuurskool begin. Sedertdien het hy hordes mans, kinders en vroue, waaronder 'n 70-jarige vrou, leer bestuur.
"My pa het altyd die ekstra myl vir almal gestap. Hy was regtig baie lief vir my twee kinders. Hulle was sy alles. Hy was 'n oupa duisend. My pa was 'n liefdevolle man met 'n hart van goud soos almal wat hom geken het, sal weet," het sy dogter, Marnet de Koker, aan die George Herald gesê.
'n Roudiens is gister, Woensdag 17 Oktober in die NG Kerk George-Suid gehou.
Hy laat sy vrou, Petro, dogter, skoonseun en twee kleinkinders na.
Lesers bring hulde op Facebook
Willie Luke het op Georgiete Staan Saam geskryf: Wat 'n skok ver my. Elke dag daar verby gegaan waar hy die mensies leer. Wat n vriendelikke en n voorbeeld was hy ver my. Dankie ver jou glimlaggie en groet elke dag my oom. Ons gaan jou mis Oom. Maar weet jy is nou veilig in JESUS hande. GOD BLESS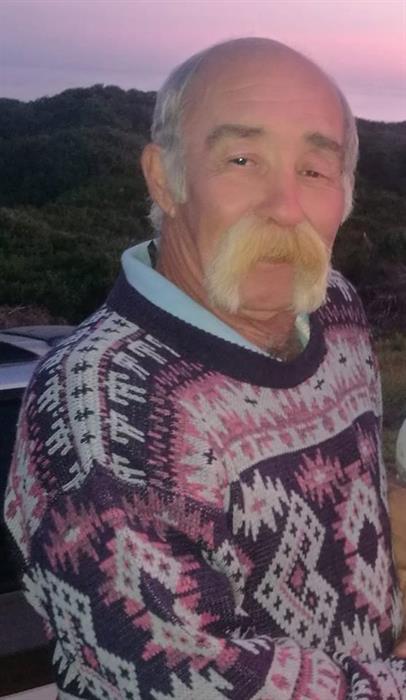 Oom Shorty en sy wit Toyota Tazz was 'n gereelde gesig in George.
Marga Coetsee skryf: What a great loss. He was such a kind and gentle man. Condolences to his family.
Ronel Nel Harmse sê: Waarlik n groot boom het geval. mag d here sy familie versterk en vertroos.
Gert Gerhard Jordaan: Innige simpatie aan die familie in die droewige tyd. Rus sag Oom Shorty jy was ñ Yster.
Herklaas Boshoff bring huld: Sal nooit die dag vergeet nie, dit was iewers in April 1987 toe ek gaan ry vir my lisensie, het daai dag gebid dat hy my nie vat nie.... Haha toe vat hy my.... Hy was baie streng... Maar ek het my lisensie daai dag gekry.... Sterkte aan een en elk wat geraak word!
Meer as 300 mense het op die plasing op Georgiete Staan Saam oor oom Shorty se heengaan gereageer.
Jenene Loots: Die oom was n icon in George RIP oom Shorty
George Janse van Rensburg: Gaan jou mis Shorty. Strekte aan die familie.
Wollie Dixon skryf: Ai, wat n groot leemte gaan hy in George se gemeenskap los. Hy het my 2 kinders ook gehelp om hulle rybewyse te bekom. Gaan jou verseker mis.
Lees 'n vorige artikel: 'Oom Shorty' sal gemis word
'Ons bring jou die nuutste George, Tuinroete nuus'