GEORGE NEWS - The first 2020 George Citizen of the Month is just 11 years old but has already made huge inroads in George.
Talia van Rensburg, no stranger to George Herald readers, scooped the February citizen of the month award for her sterling efforts since joining the local Women's Agricutural Association's (WAA) drive to collect plastic bottle tops for wheel chairs in 2016, when she was just eight years old.
Talia, a Grade 6 learner at George South Primary School, was nominated by WWA George chairperson Riëtte Rademeyer, who praised Talia's journey of service to George and its people. "She is an outstanding example of good citizenship, not only to our youth but also our adult community."
Tops and Tabs with Talia has to date managed to collect enough bottle tops to distribute 13 wheelchairs.
"To put this into perspective: 450kg of bottle tops is needed for one chair, which means Talia has collected 6½ tons of plastic bottle tops so far. She has set up an extended network of people who assist her. Her school and Outeniqua High also support her project. It takes some doing for a young girl to organise such a huge enterprise," said Rademeyer.
Talia, whose motto is "See a need, fill the need", also collects bread tabs for wheelchairs and is involved in many other projects including various Cansa initiatives and the Wear Art programme of Outeniqua High. She visits frail care and old age homes, organises birthday presents for the kids at her school and helps Chinese students with Afrikaans.
"Talia's most outstanding achievement is that whatever she undertakes, she gets as many children as possible to participate. After three years she is as enthusiastic and dynamic as ever," said Rademeyer.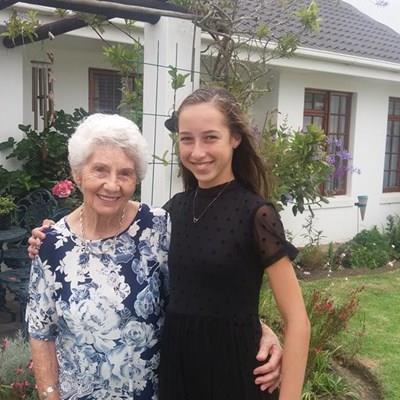 WWA-voorsitter Riette Rademeyer
Nominate and vote
The civilian association We Are George, Eden Lions and George Herald, as well as the initiative GET (Group Editors Together), drive and promote the search for the very best citizens of George.
The monthly George Good Citizen is determined via public vote on Facebook, and each winner receives R1 000 cash.
At the end of 2020, Georgians will choose one of these winners as George Good Citizen of the Year. Add yourself to the George Good Citizens Award Facebook page to nominate and vote. Nominations can also be sent to nominations@wearegeorge.co.za. Information regarding the rules are available on Facebook.
For any queries, contact Mikaila Hendrikz of We Are George at mikaila@badgerins.co.za.
Related article: Let's get the very best of George
'We bring you the latest George, Garden Route news'