Update
GEORGE NEWS - A former Glenwood House teacher, who was arrested last year on a charge of sexual grooming of a child, appeared in the Thembalethu Regional Court on Friday 27 July.
The case was postponed until 11 December for plea and trial.
This follows after the 16-year-old victim reported the incident to his parents.
The accused was arrested at his home on 24 August following the investigation into the allegations made by the boy. He was released on very strict bail conditions and had to pay bail of R2 000.
According to the victim, the accused had been making derogatory sexual suggestions to him since 2014.
The matter was reported to the George police in June last year.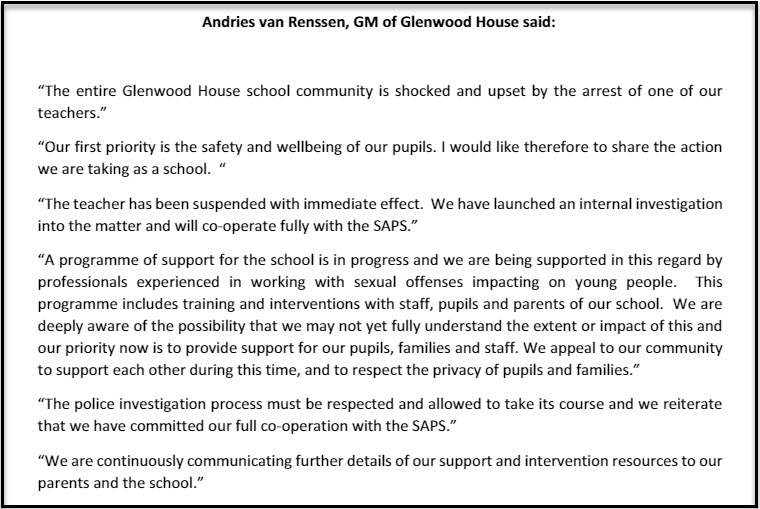 Read previous articles:
'We bring you the latest George, Garden Route news'