GEORGE NEWS - A 30-year-old Bangladeshi was arrested yesterday morning, 12 May, after 400 cartons of cigarettes with an estimated value of R200 000 were found in his vehicle at a roadblock.
According to Southern Cape police spokesperson, Captain Malcolm Pojie, the suspect was driving a Ford bakkie loaded with pineapples when he was stopped at a roadblock at the Tsitsikamma toll gate at approximately 06:50 yesterday morning.
"The suspect was en route from Grahamstown to George when a vigilant member of the Tsitsikamma K9 unit noticed that the driver appeared to be anxious. As a result he was pulled over and eight boxes, each filled with 50 cartons of cigarettes, were found underneath the pineapples on the back of the bakkie. The illicit cigarettes were destined for distribution in George," said Pojie.
The suspect was arrested on the spot and taken to the Plettenberg Bay police station, where he was issued a summons to appear in the Plettenberg Bay Magistrate's Court at a later date.
According to Pojie this confiscation follows similar action taken in Ladismith on Friday 8 May where 450 illicit cigarettes to the estimated value of R5 000 were confiscated from an Ethiopian man.
He was fined R2 000 and was released.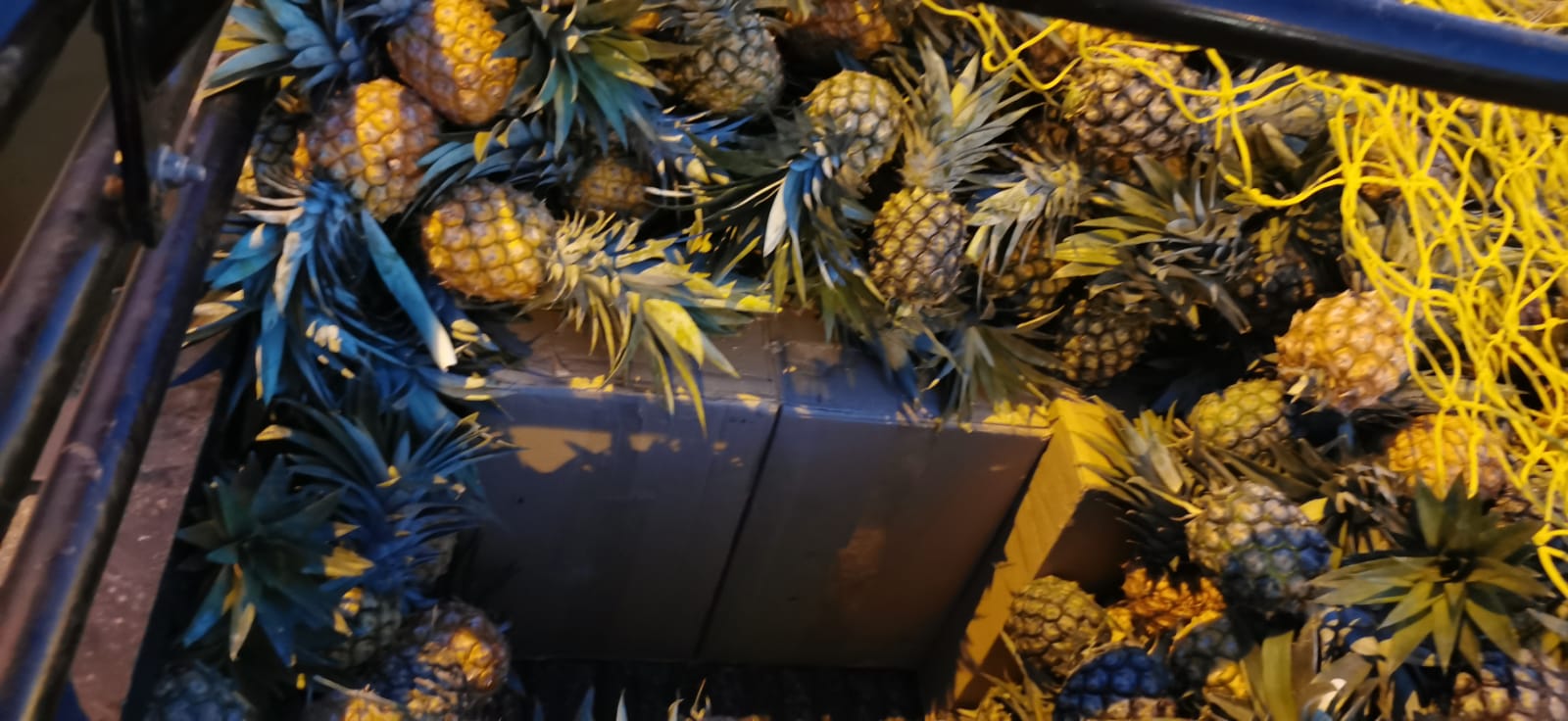 The cigarettes were hidden under pineapples on the back of a bakkie.
In an unrelated incident on Monday 11 May, a man (26) was arrested for the possession of approximately 63kg of dagga, with an estimated street value of R85 000, at a roadblock on the R62 in the Langkloof.
The vehicle, a Mercedes-Benz, was en route from the Eastern to the Western Cape when it was pulled over and three big bags filled with dagga were found by police.
"Subsequent to the find, the members confiscated the dagga as well as the vehicle used to transport the consignment. The suspect was arrested on the spot and detained at the Uniondale holding cells. He is expected to make his first court appearance in the George Magistrate's Court today, Wednesday 13 May. He has been charged with the illegal possession of drugs," said Pojie.
Eden Cluster Commander, Maj-Gen Oswald Reddy, commended the members involved in the busts for their vigilance and commitment to root out the transportation and distribution of contraband in our province and region.
"Their high level of dedication and commitment under trying circumstances is an example of the calibre of officials we want to deploy to safeguard communities," he said.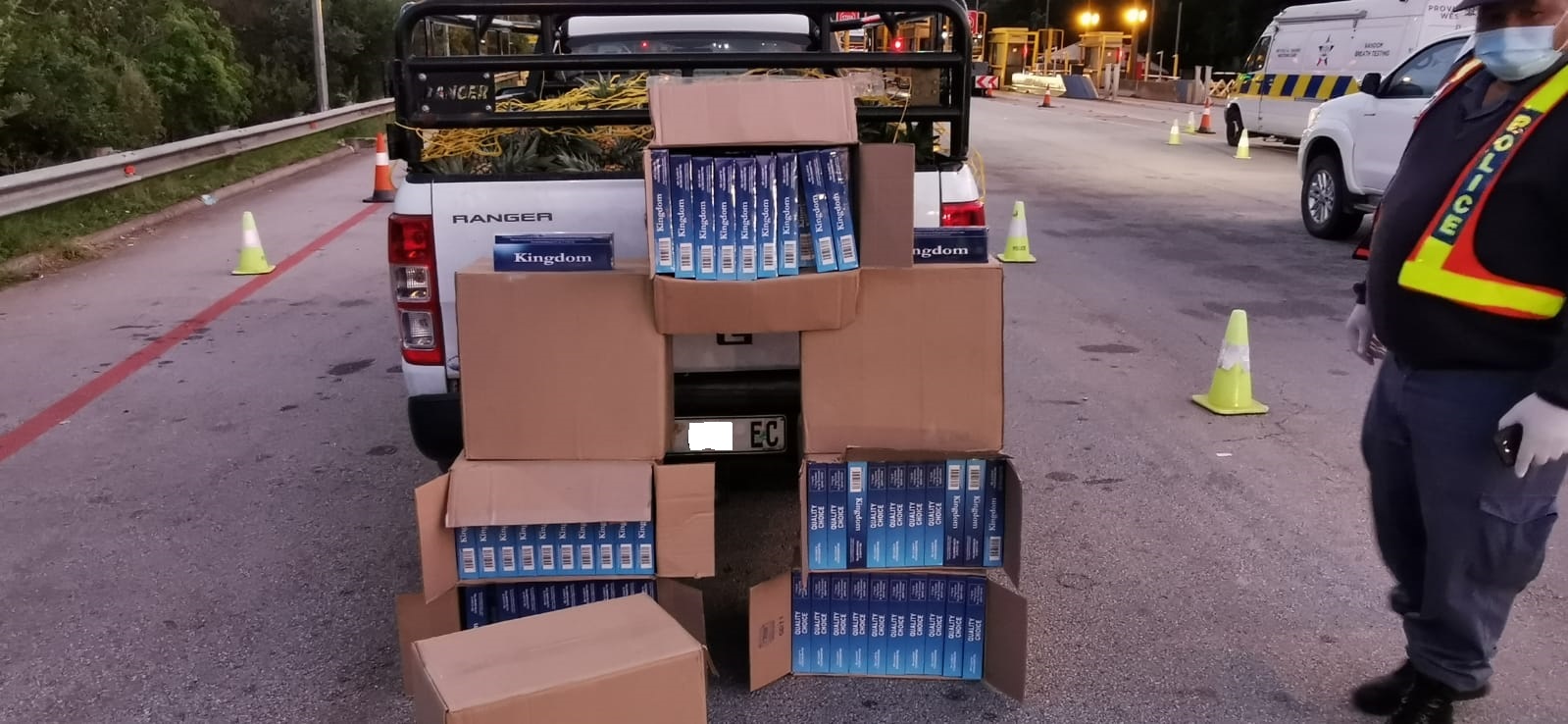 The confiscated illicit cigarettes that landed the Bangladeshi man in trouble.
'We bring you the latest George, Garden Route news'