GEORGE NEWS - George Municipality confirmed the sewage spill in the Meulen River in a statement on Friday 14 February, saying that it was caused by a blockage on a sewerage main line.
Emergency procedures were initiated and the incident was "contained" until repairs were done on Friday.
The municipaity said the incident constituted an "Alert Level 2 response" in terms of the George Wastewater Risk Abatement Plan.
"Any further decision-making with regard to the adjacent beaches possibly affected will be taken by the Garden Route District Municipality who follow their own protocols and testing of the water before declaring it safe for swimming," said Chantel Edwards-Klose, communications chief.
The Garden Route Municipality's answer to a query from the George Herald regarding their response to the situation in Victoria Bay is being awaited. An ocean current was carrying the sewage sludge from Ballot's Bay to Victoria Bay close to surfers in the water.
Pauline Lourens, Wessa Eden's member tasked with rivers, said a meeting with concerned residents of Ballot's Bay is being arranged for early this week.
Edwards-Klose said sewage spillages are not uncommon occurrences and municipalities are required to plan for such incidents accordingly.
"The risk abatement plan is an approach and methodology developed to provide a cost-effective and protective means of consistently assuring acceptable and safe wastewater treatment, through practical risk management, based on system assessments and effective operational monitoring and control. The primary objectives of the plan are firstly to prevent contamination during transport of wastewater, storage and disposal of sludge, and secondly to reduce or remove contamination through the treatment processes."
She said in this instance, a sewage spillage was reported late afternoon on 12 February and according to the risk abatement plan the municipality activated the waste water management incident protocol that requires the Civil Engineering Services directorate to determine the alert level of the incident as follows:
Alert level 1: No significant risk to health and the incident can be contained or controlled. Routine problems including minor disruptions to the waste water system and single sample non-compliances.
Alert level 2: Potential risk to public health and/or environment. Minor emergencies, requiring additional sampling, process optimisation and reporting/communication of the problem. The root cause is identifiable but cannot be immediately contained and will last for approximately 24 hours. Management, douncil and the regulating Authority are notified. Emergency procedures have been initiated.
Alert level 3: The impact of the incident is severe, it is a major emergency requiring significant interventions to minimize public health risk (engagement of a designated emergency management team). The root cause is not easily identifiable or easily contained or controlled. The impact of the incident has significant consequences and will last longer than 24 hours. Emergency procedures have been initiated.
600km network
The municipality encourages the public to report any sewage spillages as soon as possible. "Due to the extent of the network in excess of 600km their limited staff cannot monitor on a 24/7/365 basis," said Edwards-Klose.
Report such incidents directly to Civil Engineering Customer Services on 044 802 9266 (between 07:45 and 16:30) and 044 801 6300 after hours. Alternatively report via the George Municipal App which can be downloaded here.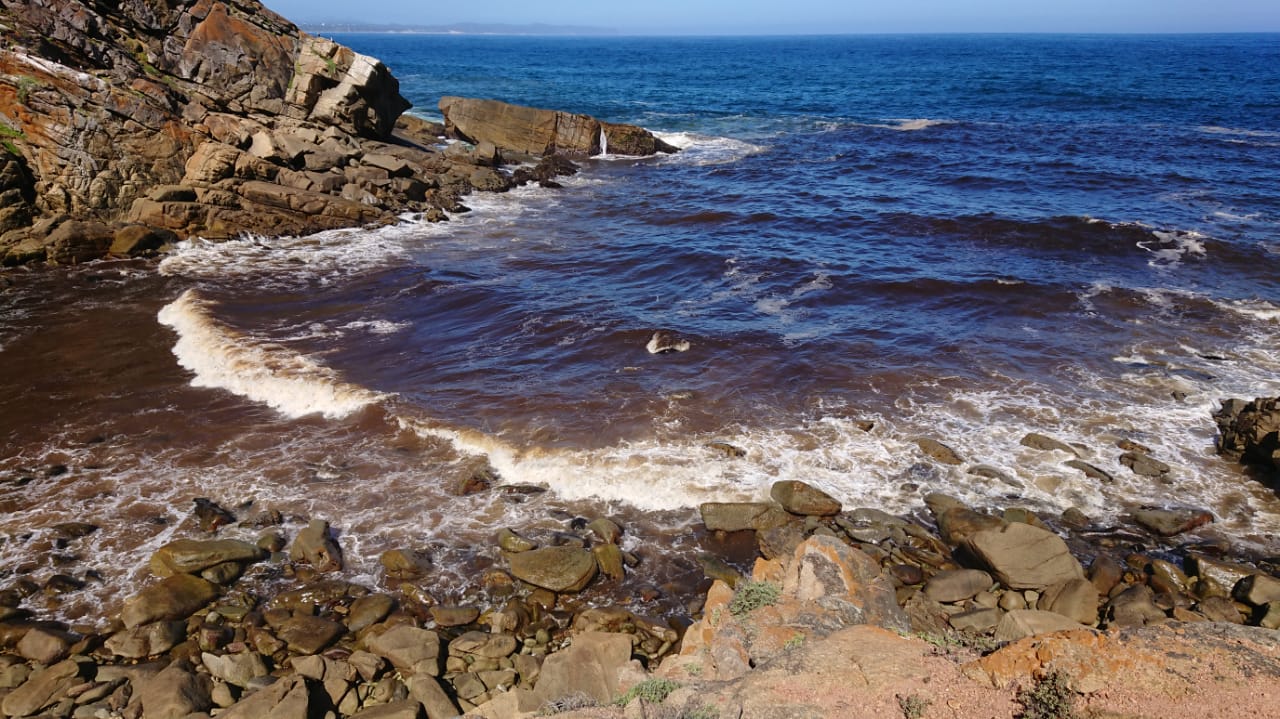 Photos supplied.
Related article: Sewage flowing into Ballot's Bay
'We bring you the latest George, Garden Route news'