Video
GEORGE NEWS AND VIDEO - Premier Helen Zille adressed the public tonight at the Dutch Reformed Church in Denneoord, a week before the by-election in Ward 18 on 10 April.
She took her time to explain the difference between the by-election and the national and provincial election on 8 May, reminding voters that their choice will matter. Zille said it is very important in a by-election to send the message of the DA's support.
She said every vote is needed on 8 May to avoid a coalition government, and pointed out that a coalition takes a lot of energy to maintain.
Zille said the DA doesn't hesitate to expose corruption, even in their own party, and used the Hawks' investigation of George Municipality as an example. She said the case is currently at the National Prosecution Authority and everytime the DA follow up on the matter, they are being told of staff shortages.
Zille warned voters about lending their ears to those who seem very holy. She asked voters to stay with the DA and help build the country.
Watch a video below: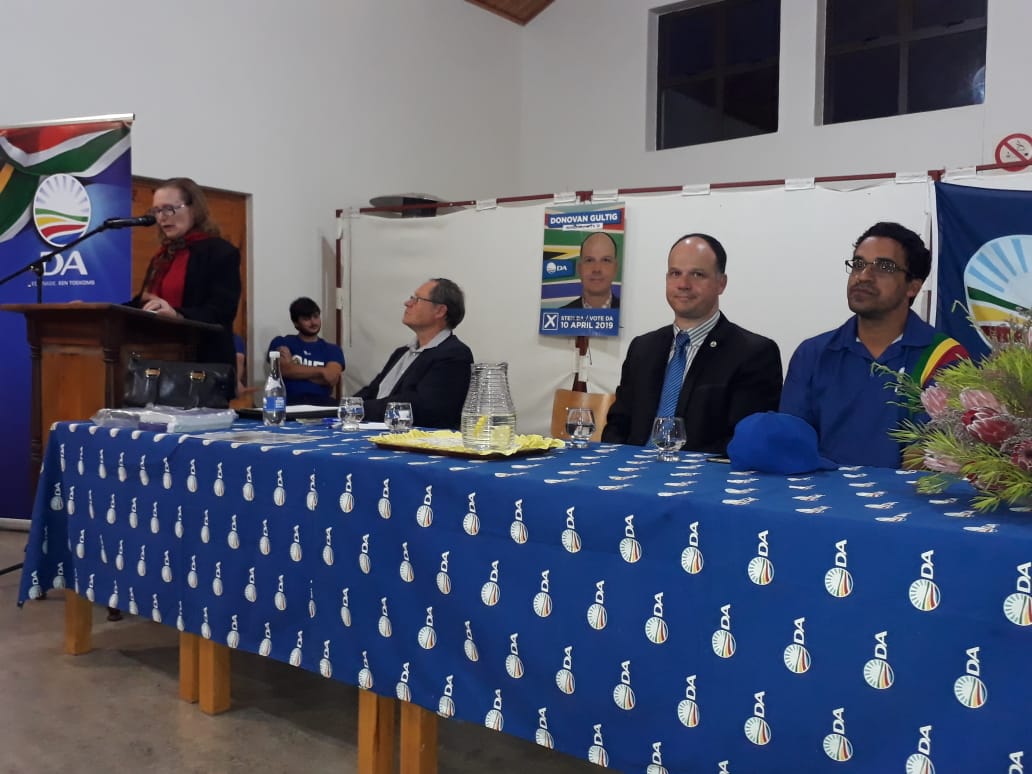 Helen Zille adresses the public at the Dutch Reformed Church in Denneoord.
'We bring you the latest George, Garden Route news'