SOUTHERN CAPE NEWS - SWD swimmers competed against Eastern Province and Border in an interprovincial gala in Uitenhage last weekend.
The competition, featuring some of South Africa's top swimmers, was very strong with a total of 246 swimmers that took part in 731 events.
SWD, nevertheless, gave their best and walked away with some very good results and a few medals. They were awarded the trophy for the team with the best team spirit as well.
The following swimmers received medals in the individual events:

u.10 and under:
Aimie Canny (10) 4 silver medals; Jurrie Geldenhhuys jnr (10) 2 silver; Robbie Pollock (10) 1 bronze; Thomas Ferguson (10) 1 silver.

u.11-12:
Trisha Pollicutte (11) 2 silver and 1 bronze; Kirsten Barbour (11) 2 bronze; Eugene van der Merwe (11) 1 silver and 1 bronze.

u.13-14:
Lissa Fourie (14) 1 bronze; Thalia Bothma (14) 1 silver.

u.15-16:
Emma Kiely (16) 2 gold, 1 silver and 1 bronze; Carlissa Kuun (16) 1 bronze.
Girls open division:
Anola Walk (17) 1 gold and 2 bronze.

View more photos here.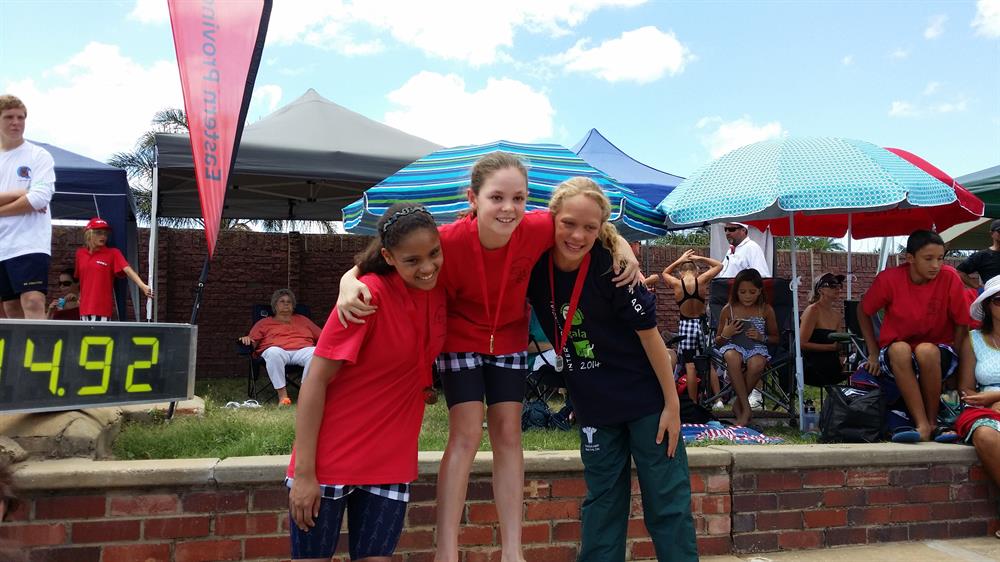 Trisha Pollicutte (right) walked away with two silver and one bronze medal.

'We bring you the latest Garden Route, Klein-Karoo news'