GEORGE SAILING NEWS - The Sotheby's Trophy was at stake on Sunday for the sailors of George Lakes Yacht Club.
The team of Conrad and Ferdinand Holm, sailing their Fireball for the first time, had the initial lead in the first race, until a capsize after the gybe mark set them back.
This allowed Henry Paine to take the lead and establish a lead of over three minutes ahead of the second boat, the Dabchick of Luke de Villiers.
In the junior fleet there was close competition at the front between the Tera Pros of Kyle Koeries and Ashley Layland, with Ashley finishing 40 seconds ahead. The first Tera Sport, sailed by Tristan Boshoff, was not too far behind, and his corrected time gave him second place in the race, ahead of Koeries.
Due to the threat of lightning, some did not sail the second race, but the race proceeded safely. The Holm Fireball took the lead and was able to finish in better wind than the rest of the fleet.
Second finisher Henry Paine struggled across the line six minutes later.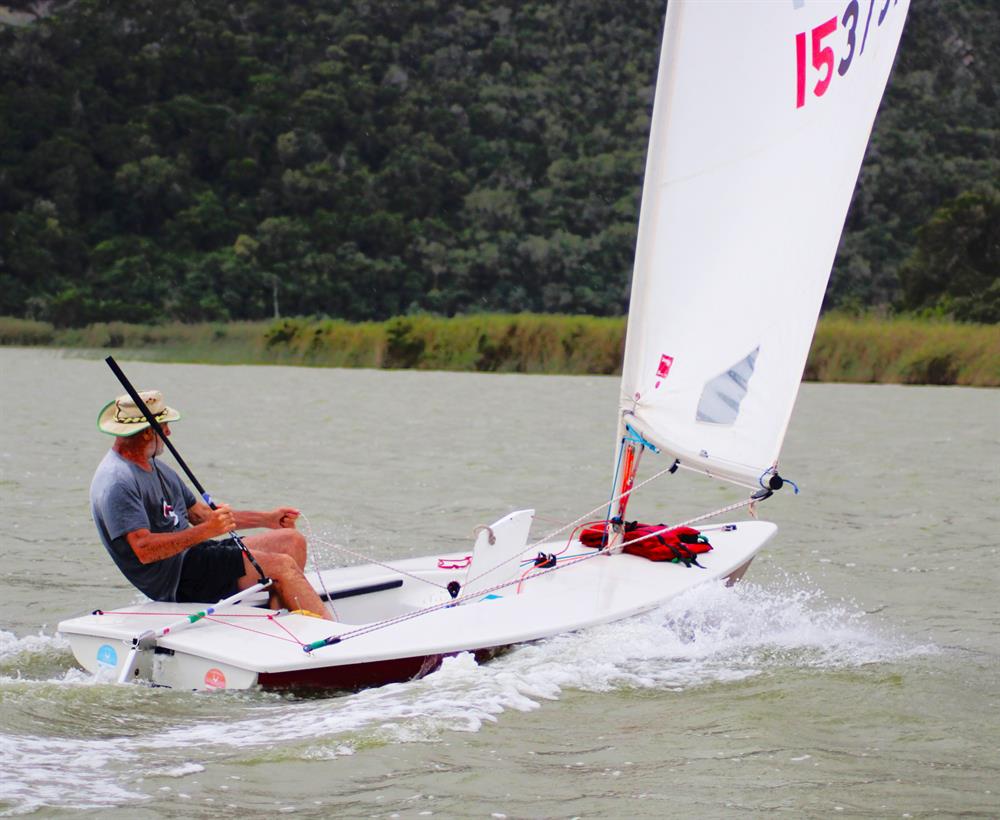 Master Laser sailor Henry Paine won the Sotheby's Trophy on Sunday.
In the junior fleet Kyle Koeries was first to finish, but the race win went to the Tera Sport of Ayden Gething.
Based on the results of the two races sailed, the Sotheby's Trophy went to Henry Paine.
The junior fleet results count towards the season-long Junior Championships, but winner of the day was Ayden Gething.
For more information about George Lakes Yacht Club see its website, www.glyc.org.za, or like its Facebook page, GLYC.
'We bring you the latest George, Garden Route news'