GEORGE RUGBY NEWS - Sixteen rugby clubs from the SWD will take part in the upcoming Sportbeat Mic Fin T20 rugby tournament at Outeniqua Park on 22 February.
The finals between the top eight teams are scheduled for Saturday 29 February, also at Outeniqua Park.
Each game will last 40 minutes - 20 minutes on each side, with a five-minute break. Penalties and drop-goals will be worth just two points. The emphasis will be on scoring tries to win matches and, ultimately, trophies.
The participating teams are Crusaders, All Blacks, Uniondale United, Bridgton, Blanco, Maoris, Jaguars, Evergreens, Heidelberg, Knysna United, Sedgefield, Young Roses, Mossel Bay, Silver Stars, Mic Fin Happy Hearts and Harlequins.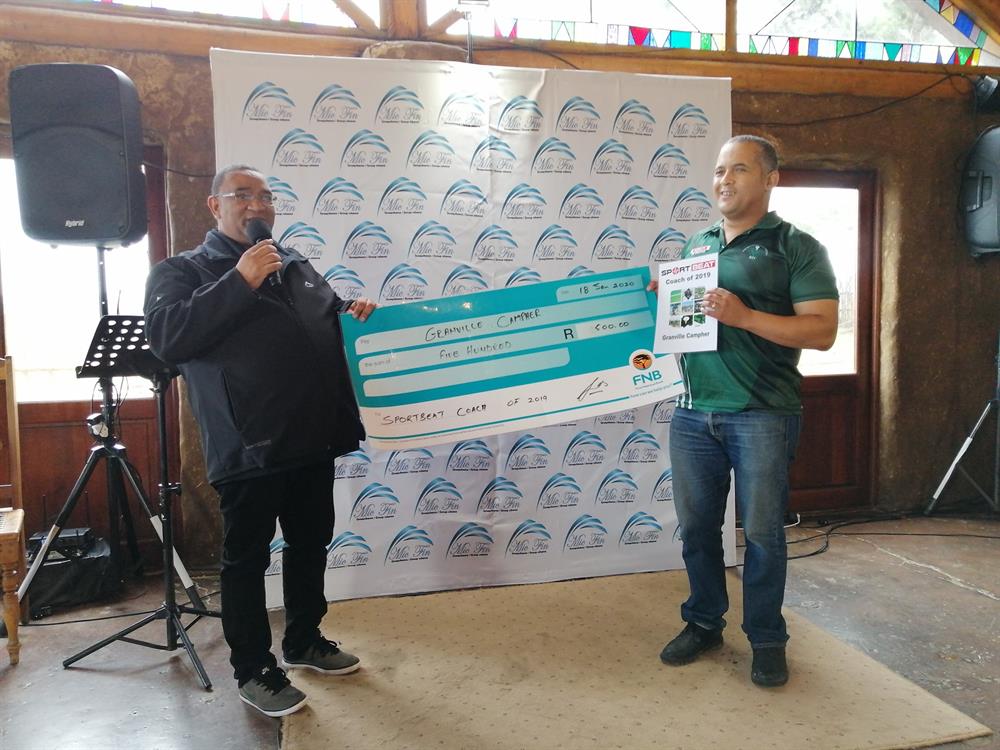 Granville Campher (right) receives his prize for being coach of the year from Sportbeat's CEO, Avril Ahrends.
'We bring you the latest George, Garden Route news'