Gallery
GEORGE NEWS - To encourage girls and young women from across George to work hard and reach their dreams, Eden Women and Girls in Sport held their first Women's Day event on 23 August at Van Kervel School's sport grounds.
"The idea of the day was to encourage girls and women to dream big," said Anita Barnard, chairperson of Eden Women and Girls in Sport.
"We asked girls and women who already achieved success in their journey to share their stories with us. We want to give the girls hope and show them if they dream big they can achieve anything if they work hard at it."
During the afternoon, 180 girls were introduced to games like drie stokkies, potatoe racing, sack racing and tug of war.
Click here for a photo gallery.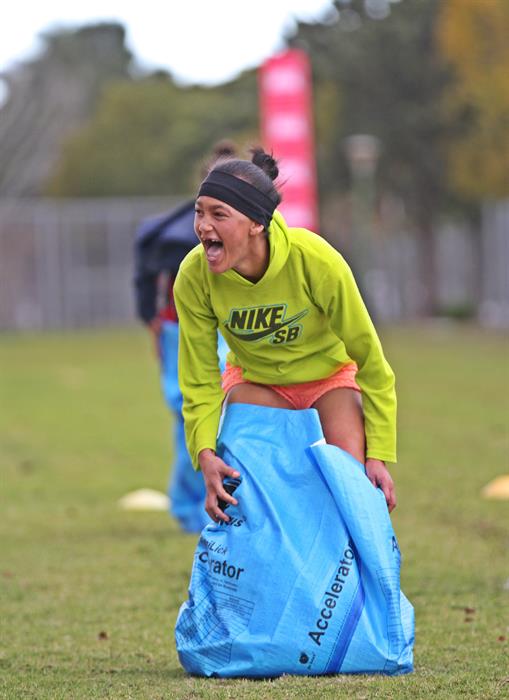 Shereldene Juries quickly realised that sack racing isn't as easy as it looks.
"We thank all our sponsors from the bottom of our hearts. A big thank you also goes go to Deputy Mayor Charlotte Clarke, DA Councillor Lisa Stroebel, Susan Agrella of Eden Fencing, Elma Davis of Eden Bowls, Suria Scholtz who spoke to the girls about human trafficking and Van Kervel learner Alicia Snyman, who managed the tug of war section, for their inspirational words. The event was a huge success and the schools present requested a follow-up event," said Barnard.
Xoliswa Foshini took a shot at drie stokkies. Photos: Kristy Kolberg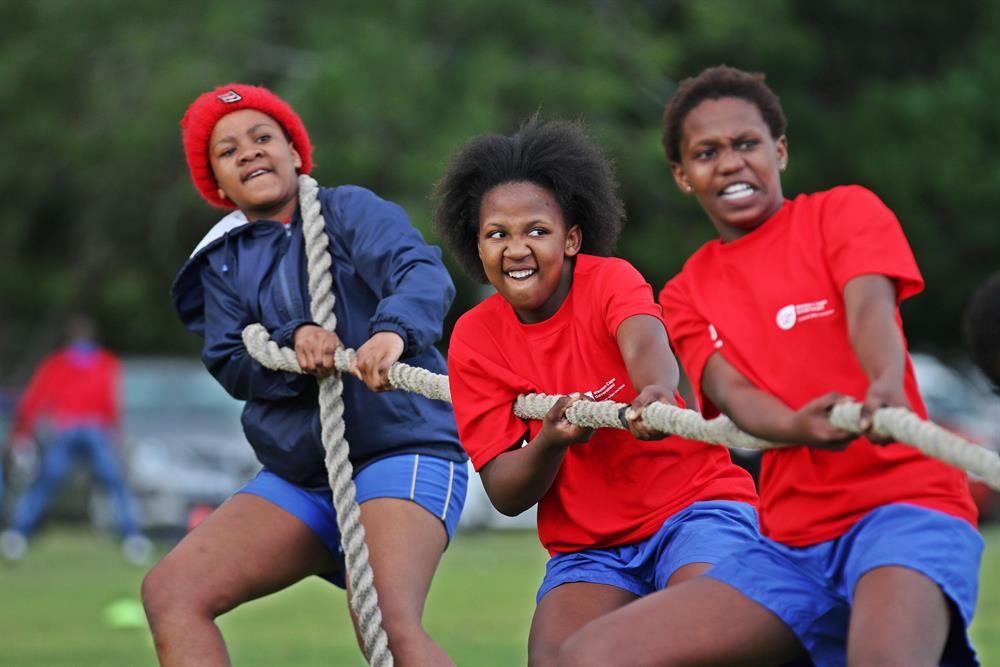 Tyholorha Primary School's Lilitha Tyali, Libangolwethu Hote and Inganathi Jekwa show determination during tug of war.
'We bring you the latest George, Garden Route news'