SOUTHERN CAPE CRICKET NEWS - The Cricket South Africa provincial three-day match between SWD and Eastern Province that was contested at the Recreation Ground in Oudtshoorn last weekend ended in a draw.
The match was also affected by rain and bad light.
SWD, who batted first, was dismissed for 238 after a solid start thanks to a second wicket partnership of 95 between Jean du Plessis (48) and Richardt Frenz (51). Brendon Louw made 37 whilst the debutant, Jhedli van Briesies, looked confident before he lost his wicket on 25.
Spinners Thomas Kaber (5/61) and Akhona Kula (2/57) were the bowling heroes.
In response Eastern Province, who batted for 104,4 overs, were bowled out for 261 for a lead of 23 runs. The top scorer was Marco Marais (57), who represented the Nelson Mandela Bay Giants during the recent Mzanzi Super League before he was run out.
Stefan Tait (4/40) and Tsepo Ndwandwa (4/87) each bagged four wickets.
With SWD's second innings score on 197/3 at tea-time on the final day, the captains shook hands. Both du Plessis (64) and Frenz (57*) made half centuries.
The limited over match that was scheduled for Sunday was abandoned due to rain. Each team received two match points.
The summarised score card is:
SWD 1st innings 238 (Jean du Plessis 48, Richardt Frenz 51, Brendon Louw 37, Thomas Kaber 5/61, Akhona Kula 2/57).
2nd innings 197/3 (Kirwin Christoffels 40, Jean du Plessis 64, Richard Frenz 57*, Akhona Kula 2/37).
EP 1st innings 261 (Matthew Christensen 44, Josh van Heerden 39, Marco Marais 57, Tristin Stubbs 47, Stefan Tait 4/40, Tsepo Ndwandwa 4/87).
Match drawn.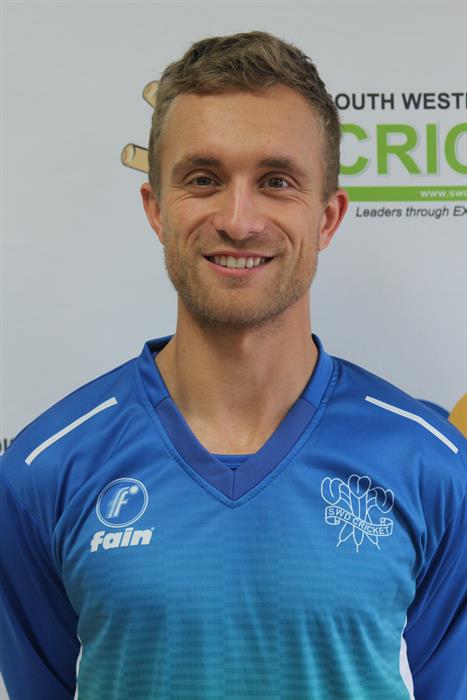 Richardt Frenz.
Stefan Tait.
'We bring you the latest Garden Route, Hessequa, Karoo news'