GARDEN ROUTE NEWS - "I saw the angel in the marble and carved until I set him free".
These were the words of perhaps history's greatest artist and sculptor, Michelangelo. Bringing art to life was also the inspiration behind the Michelangelo Hair Academy.
Owner and founder, Yozeldé du Plessis, views hairdressing as a living art. "The tools we use, the creation and application of colour and the way we cut and sculpt, bring the best in our clients to life."
With over 16 years' experience in the hairdressing industry, Yozeldé is an experienced teacher and trainer in the fine art of hairdressing. She has teamed up with the training industry powerhouse, Africa Skills Private College, to obtain the necessary accreditation. Michelangelo now offers students the opportunity to study and train to become hairdressers and obtain their qualification at either the salon in Great Brak or the soon-to-open salon in George.
At Michelangelo Hair Academy, students are exposed to more than colour, technique and theory; their artistic ability is cultivated in a practical environment under the mentorship of Yozeldé.

She says, "This is something that very few academies can offer and our students thrive in the real-life environment, interacting with clients and getting hands-on experience. Nothing compares to the energy of a real salon with actual clients. Our graduates find their niche and discover their specific talents and passion for colour, cutting or other aspects of hairdressing.
"Join our team and discover, develop and refine your artistic abilities. Aspiring hairdressers still have an opportunity to enrol for this academic year."
Visit www.mhairacademy.co.za and discover the fine art of hairdressing.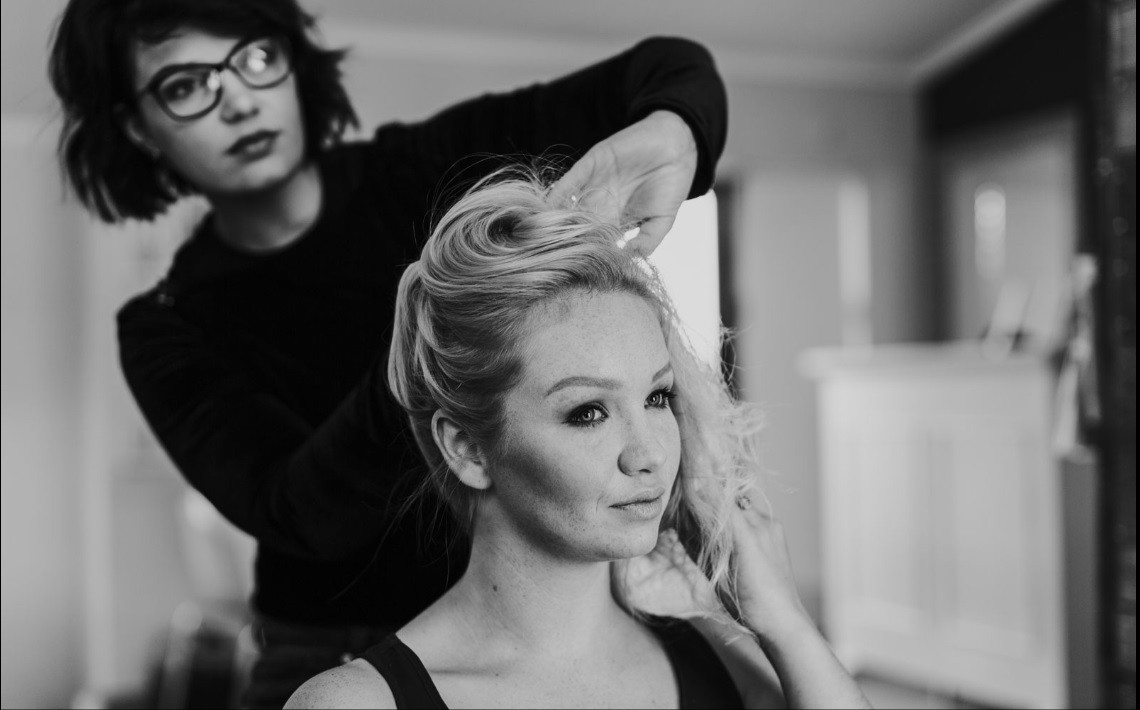 Yozelde du Plessis and client in the moment...

'We bring you the latest Garden Route news'