PROPERTY NEWS - Indoor plants are a huge home design trend with numerous benefits, including helping to purify the air in your home. There's an increased interest in biophilia - humans seeking connections with nature - which has resulted in organic design elements and the growing popularity of indoor plants.
Decorators often say that plants help add a sense of life to a room while the science points to plants being good for your mental health and well-being.
The benefits
Better air quality
Indoor plants assist in removing toxins related to air pollution, paints and cleaning products from the air. Volatile organic compounds (or VOCs) can reach a concentration up to 10 times higher indoors than outdoors because of the harsh chemicals used in some types of furniture, flooring and cleaning products.
Fortunately, just one indoor plant can improve air quality by 25%, five indoor plants can improve air quality by 75% and 10 indoor plants provide the maximum benefits in an average sized room (4m x 5m).
Photo: www.criticalthink.info
Well-being
Indoor plants can create a positive and relaxed space, improving mood, concentration and productivity. Less is not more when it comes to indoor plants. Research has found that five plants can improve well-being by up to 60%, but 10 plants can help you reap the maximum health benefits.
And apparently, the more the variety in size and species of plants, the more well-being benefits you'll reap.
Photo: www.waitrosegarden.com
What to choose
While all indoor plants provide benefits, some are more adept at removing toxins than others. There is a plant to match every indoor space and indoor gardener.
Spathiphyllum (peace lily): declared the best living air filter in the world by the Nasa Clean Air Study.
Chrysalidocarpus lutescens (bamboo palm): an indoor plant staple that immediately catches the eye, especially tall specimens.
Sansevieria trifasciata "Laurentii" (variegated snake plant): can provide a structural contrast to the softer indoor plants.
Peperomia "Zorro": a deep red colour on the underside of the leaves and tall flower spikes for something a little different.
Kalanchoe blossfeldiana "Calandiva": can quickly brighten a room or even be used as a quirky accent colour.
Ficus lyrata (fiddle leaf fig): giant glossy leaves can really bring the outdoors in as they can grow to be tall indoor trees.
Bromeliad species: exotic textures and colours in your indoor space.
Philodendron scandens (sweetheart creeper): good in a hanging basket, as it is easy to care for and grows quickly.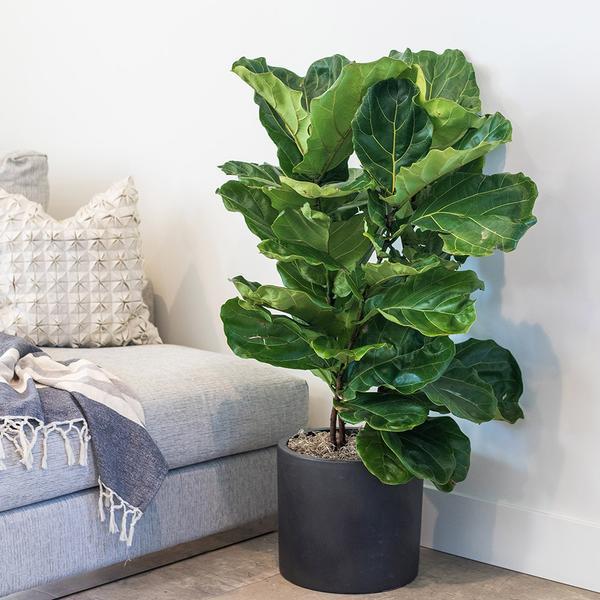 Photo: www.shop.rogersgardens.com
'We bring you the latest Garden Route, Hessequa, Karoo news'